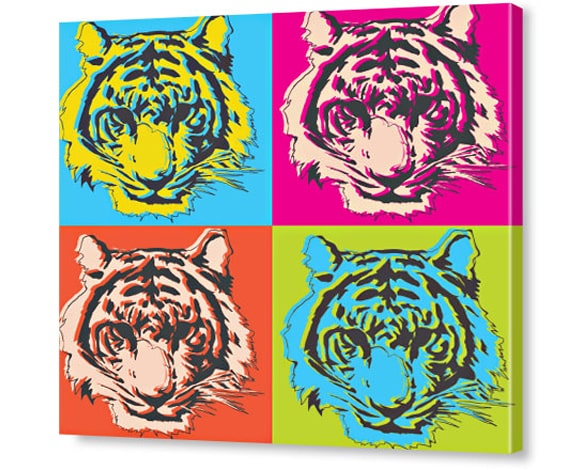 Andy Warhol
Have portraits you'd like to put a creative twist on? Send them to us to get them compiled and printed in Warhol style pop art. This personalised collection of portraits and pop art canvas paintings can be great to create a feature wall, or as a gift for someone special.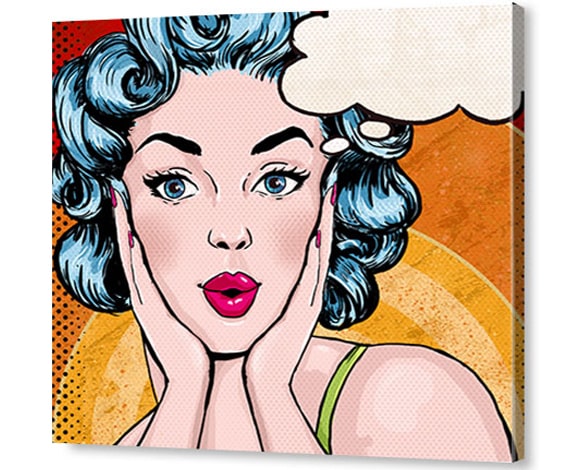 Lichtenstein
Inspired by pop artist Roy Lichtenstein, this pop art style brings a comic-like touch to your set of images. Unique and trendy, the Lichstyle pop art is contemporary, original, and great for adding a fun element to your living/work spaces.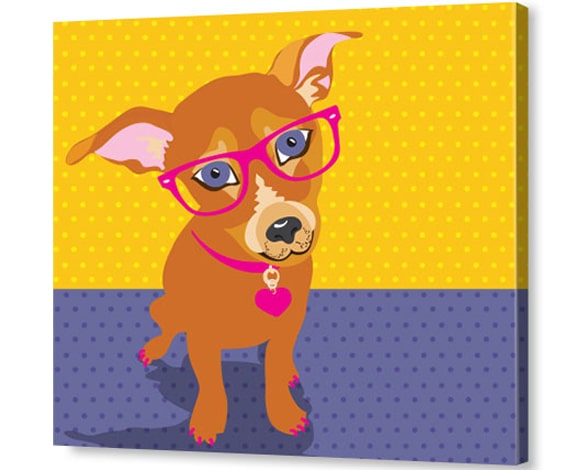 Glo Portrait
Realistic brush strokes, textures, and vibrant colors make glo pet portraits stand out among all the other types of pop art. These pet pop canvas art create an eye-catching persona for stunning pictures of your pets that you want to creatively preserve.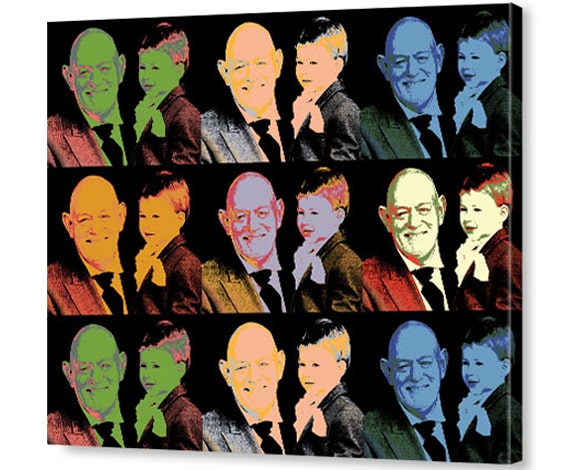 What We Offer In Pop Art Canvas Print
We at Canvas Champ extend quality services in creating different pop art styles on canvas for you. Among the various designs we offer, the Lichstyle, Pet Glo Portrait, and Warhol Style are the most popular ones. Every canvas pop art we create is meticulously hand crafted to meet the high standards of quality we maintain at Canvas Champ. Whether you order digital or mixed media illustrations, we make it a point to design a unique piece of art for you that compliments the essence of the pictures that you provide us with.
While creating each individual pop art, we focus all our efforts to guaranteeing 100% customer satisfaction. In case we fail to meet your expectations on the product we deliver, you can return the artwork to us with 90 days of the purchase. We will go lengths to make sure you get exactly what you ordered. Still don't like the product? Get a full refund, or have it replaced for free.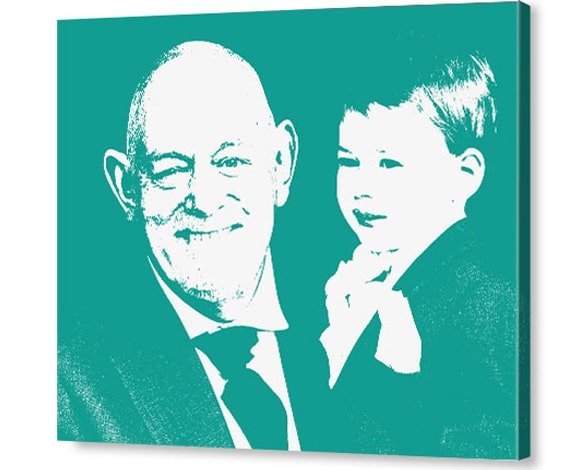 Designs We Offer For Pop Art on Canvas
Besides the pop art styles already mentioned, there is an extensive variety of designs that we offer our customers to have their pop art transferred on canvas. What you get out of this? The freedom to pick whichever style you see fit for your purpose. We make sure each piece is tailored to perfection and best caters your style requirements.
Give us a call to discuss your personalised pop art options with us. From design and style, to colours and size, customise your very own canvas pop art with us here at CanvasChamp.
Ask about Pop Art and get answer in email.