Legends at Home Decor Printing
Here's why we are known for best-personalised products:
Fast Delivery

Enjoyable Customer-Service

Reasonable Offers And Prices

Top-Quality Materials
museum-quality Mosaic CANVAS PRINTS
What is a Photo Mosaic Canvas Print?
Photo mosaics are large photos compiled with thousands of smaller ones. Look at the mosaic from a distance and you will see one big pixelated picture – usually your favourite one. Take a closer look at it, and you will observe that each pixel in the oversized picture is a small picture in itself. These small photos are called cell photos.
Normally photo mosaics are created using more than 20 small pictures. We offer beautifully designed photo mosaic canvas prints. The smaller images used to create your photo mosaic are randomized by us to pattern recognition in the final product delivered to you.
Photo mosaics have become a popular home décor element allowing you to converge you collection of favourite photos into one bold statement piece that you can use anywhere in the house. This customized piece of art also makes a fantastic gift for loved ones.
Canvas Photos Mosaic Framing Options
Having us design your personalised mosaic canvas gives you the liberty to choose from an array of framing options. Some of the popular ones are 0.50", 0.75" and 1.5". Also available is a long lasting, top notch wooden frame to stretch your canvas mosaic on – or could simply opt for a canvas depth wrap.
Color Effects
We provide our customers a chance to get creative and choose any colour effects that they want. Know what that means? You can pick any colour effect from our exclusive selection and fashion your photo mosaics in impressive colour gradients along the process. If you are looking for something subtle yet eye-catching, black and white always works! All you need is a little bit of creativity, some inspiration, and a vision of how you want your collage to look when it's complete – we'll make it happen.
Lovingly Packaged
Each order placed by our clients is dealt with care. Once the art piece is complete, we pack it lovingly to ensure it is well protected and carefully placed. Our priority remains to deliver the final product to you in its best condition. High quality is our hallmark, and we promise 100% customer satisfaction.
Ready to Hang
Rolled up in a tube? That is just not how we do it at CanvasChamp. It can be frustrating for the customer to unroll, frame, and then hang their much awaited art piece. This is why, our canvas mosaics will always be delivered to you framed and ready to hang – complete with the mounting string attached to it.
Warranty of Features we Cater
Best Mosaic Prints only at CanvasChamp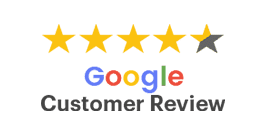 Guaranteed Reviews
Our Google reviews say it all!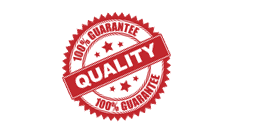 Quality Point
Best prints that never crack or fade!
Why It's Easy to Order with Us
We let you get photo mosaic on canvas in just a few mins
Wrap & Border

Select wraps of canvas and border on it

Hardware

Prefer hardware to hang or mount

Checkout

Pay on the website securely