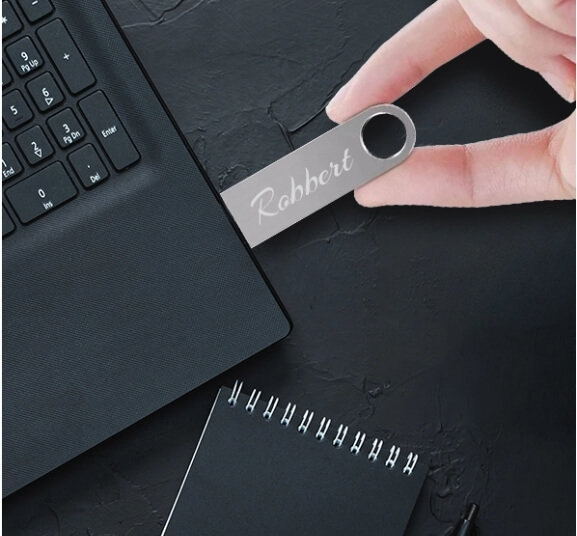 Detailed Specifications of Personalised Pen Drive
Multiple options for varied needs - Customised USB flash drives and pen drives
Visiting Card Pendrive
Material: Plastic
Printing Technology: UV Print on Pen drive
Print Side: Front & Back Printing
Storage: 4GB, 8GB, 16 GB
Height: 2.28"
Width: 3.50"
Data Traveler Pen Drive
Material: Steel
Printing Technology: Laser Engraving
Print Side: Front & Back Printing
Storage: 16GB, 32GB & 64 GB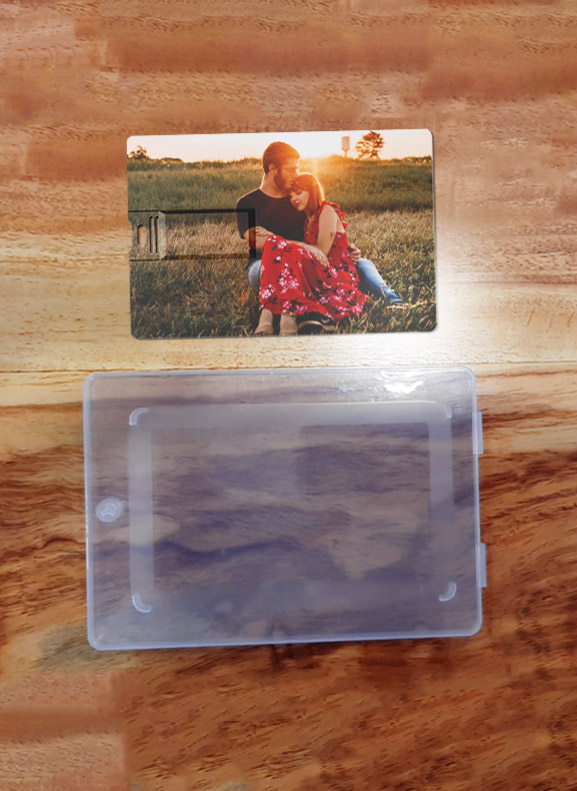 Designing 100% Custom Pen Drives Made Easy
Print a photo or engrave a name, get a personalized pen drive the way you admire!
Are you looking for ideas to motivate your employees or win your potential client's attention? Or are you finding a customized gift for your tech-savvy friends on their birthday? CanvasChamp offers you a chance to amuse your receivers with customized pen drives. Print your college's convocation photos on a pen drive and give them as a parting gift to your group or engrave your wedding date on a pen drive and gift it to your spouse on your 25th anniversary.
Plan a usable gift on CanvasChamp, which offers the following types of custom pen drives option:
Visiting Card Pendrive

When on the go, you can need a pen drive anytime, anywhere, so keep your files, photos, and documents always handy! ! Now, carry a customized visiting card style pen drive with pictures on both sides in your wallets and bags. These custom pen drives look like credit cards, and we pack them in a hard plastic protective case so that nothing can spoil your photo prints.
Data Traveler Pen Drive – Make It Truly Yours
Introducing the Custom Data Traveler Pen Drive – the ultimate fusion of personalization and functionality. We believe that your pen drive should not only serve as a reliable storage device but also reflect your distinct style and taste. That's why along with memory options like 16, 32 and 64 GB we bring you varied customization options too.
Engrave your preferred name or logo on these pocket-fit custom metal pen drive which makes it truly one-of-a-kind. You can customize these pen drives with laser engraved technology on CanvasChamp and use it as a giveaway promotion gift, exhibition gift.
Just, use our easy-to-use design tool and engrave your name, employee code, or the text you prefer on both side (front and backside) of the data traveler pen drive. Let your imagination run wild as you create a personalized device that perfectly complements your unique personality.