BLACK FRIDAY LIMITED-TIME SALE!
ENDS IN
BUNDLE DEALS SITEWIDE ON BLACK FRIDAY
NEW ARRIVAL ON BLACK FRIDAY DAY 2023
BLACK FRIDAY SALE ON CANVASCHAMP'S BEST SELLER
SHOP PHOTO ORNAMENTS ON BLACK FRIDAY SALE
MAKING YOUR ORDER PROCESS EASY!
In our easy-to-use design tool follow the steps below to place Black Friday custom gifts order in just 2 Minutes.
Choose Size

Select Layout

Upload Image

Checkout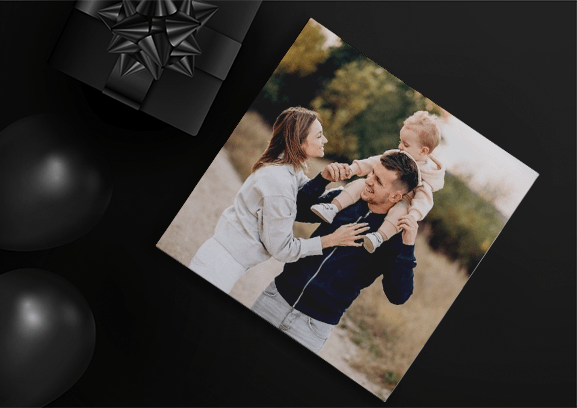 Black Friday Info
It's time to make your Black Friday Canada even more remarkable with unique gifts from CanvasChamp. Because it falls a few weeks before the holidays, this is the perfect time to buy all your holiday gifts in advance on the occasion of Black Friday 2023. So hurry and shop for gifts like custom canvas prints, custom playing cards, and more and don't wait to miss out on the fantastic Black Friday offers and discounts.
FAQS ON BLACK FRIDAY PRODUCTS & DEALS
What kind of products do you sell on Black Friday?
We sell photo pillows, photo calendars, and many other gifts you can shop for this Black Friday. Also, the majority of our gifts can be customized as per your wish.
Can I customize my Black Friday photo items?
Yes, you can easily customize the Black Friday photo item via our online tool at CanvasChamp.
How do I order Black Friday gifts online?
Go to CanvasChamp, select the best gift, add it to your cart, make the payment, and let us handle the rest.
Do you have Black Friday Inspiration?
Take a look at CanvasChamp for ideas. Our idea gallery is a collection of customer-submitted images, and we have our blog where you can find inspiration for your early Holiday shopping. Also, we are running a Black Friday promotion for you to get the best deals.
How many photos can I use in a custom gift for Black Friday?
It primarily depends on your requirement, but the number of photos can range from one to eight.
Can I make Black Friday photo gifts on my phone?
Yes, and you should use the online tool at CanvasChamp to make your Black Friday photo gift.
Can I edit the photos on my gift?
Yes, you can quickly do editing with the online tool at CanvasChamp Canada.
Which image file type should I upload?
You should use high-resolution photos in JPG, PNG, and BMP format to get the best result.
How many days does it take to ship a product out?
The delivery of your order takes 5-10 business days.
Are there any additional promos or deals going on?
Yes, and subscribe to our newsletter to keep yourself updated about the latest offer and discounts.
Will it be here by the holidays?
Yes, although it takes 8-10 days to deliver the order.
How can I find or track my purchase?
You can check the status of your order by going to the "my order" section of the website.
Do you offer gift cards?
Yes, you can pick up and customize your gift cards which are available at CanvasChamp.
What payment options are there?
We offer payment options like Paypal, Visa, and Mastercard.