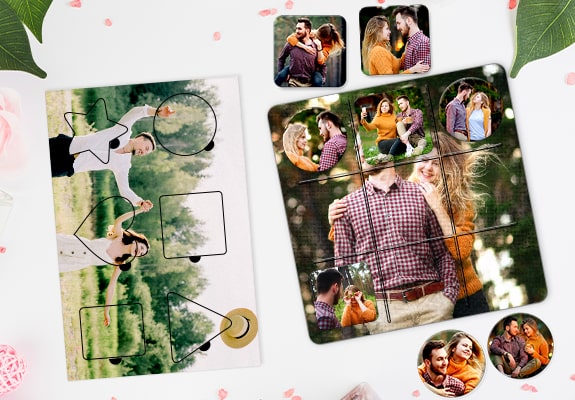 2 Styles of Custom Didactic Memory Games to Design
Durable hardboard Custom Didactic Games
Didactic Game Specifications
Size: 8" x 8"
Material: Hardboard
Thickness: 3 - 4mm
Didactic Geometric Memory Game Specifications
Size: 8" x 12" & 12" x 18"
Material: Hardboard
Thickness: 3 - 4mm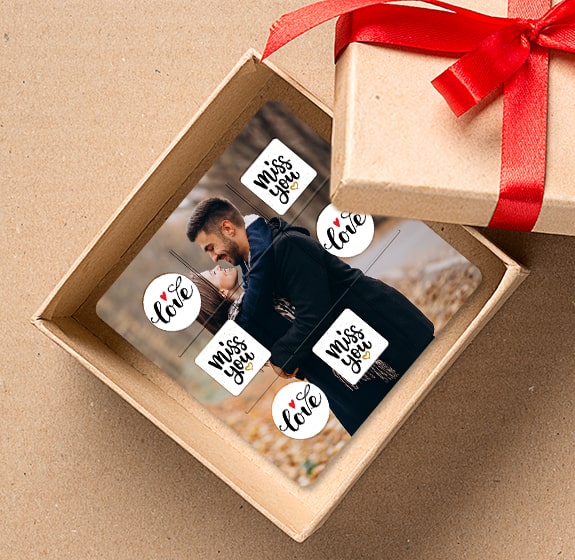 Personalized Didactic Game for improving your child's memory
Custom didactic games: A unique gift for your child
Not only kids but also adults are looking for some games that are strategic and fun. Noughts and crosses are one such game that is meaningful, entertaining and a lot more fun. You can also get it personalized by using graphics and photos of your choice. For developing memory skills and learning geometric shapes, you can also get geometric shapes didactic memory games. The material used is a durable hardboard used in making photo coasters; thus, it is very sturdy.
Due to its easy engagement and fast setup, this is one such game that children love to play. It can be made more engaging if you put cartoon pictures or any other pictures your child likes. This memory game will help your child learn about shapes, organize visual information, and build a foundation for subjects like science, math, and reading.
You can play this game as many times as you want because of its durability and sturdiness. Customizing the game is very simple; you can decide the background for individual pieces and the board grid. Once you have decided on the design, click on the order button. The game will be shipped to your doorstep.
Didactic game is a perfect gift for not just kids but also your friends or colleagues. Select your favourite picture with your corporate workers or your office, get it customized and present it. It will be something very unique to gift. You can use it at trade shows as giveaways or advertising specialty.