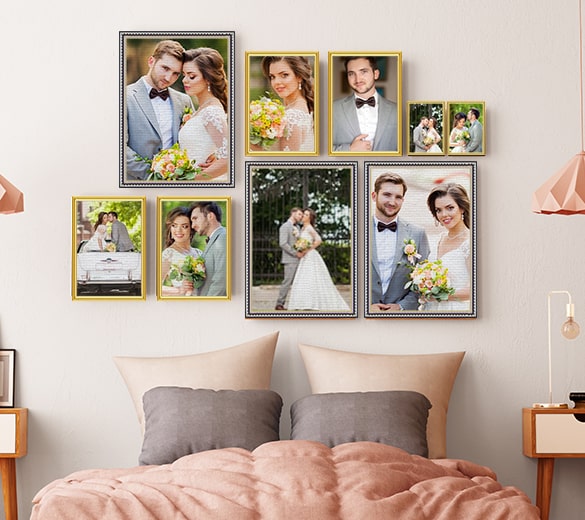 Express Your Emotions Through Photos on Best Framed Canvas
Find the perfect chance to customize your favorite photos finally and print them on framed prints to decorate your home with various customization options from CanvasChamp. Frames that are custom can complement any space to showcase your favorite memories like an original painting on a framed print.
Product Details
Customizing options like size, frames, hanging hardware and mat available to match with your photos.
Poly-blend cotton canvas with a waterproof coating to keep your framed photos shining and bright.
Choose to edit your photos through various filters and finishes to make them perfect for framing.
The Power Behind the Picture is Its Frame
Custom framed canvas prints are trending with these 3 popular borders
Black

Brown Golden

Black Floating Frame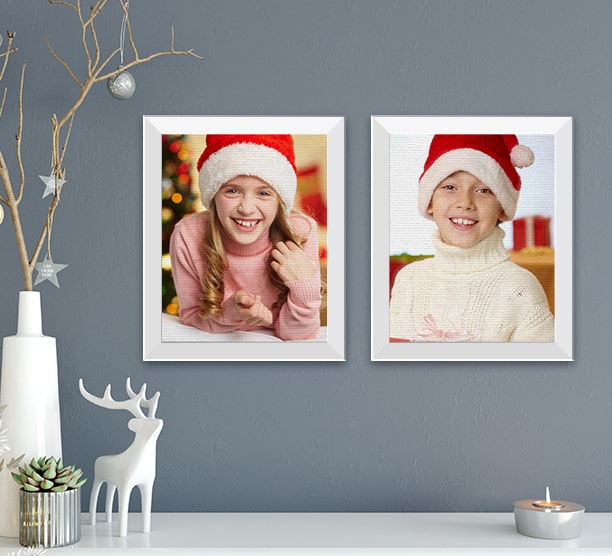 Make any Framed Canvas Print Become a Gift!
Our gifting list always becomes longer and longer every year, and it gets harder and harder to give the acquaintances and colleagues something that is cheap yet something that looks significant and thoughtful. Nowadays, you can give artistic photos on custom-framed canvas prints. So, find out what the recipient likes and start creating a framed print according to it!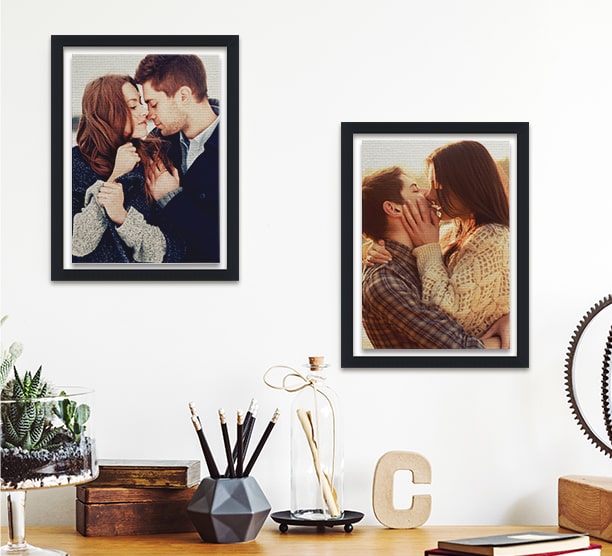 Pleasant to View and Easy to Manage
Custom framed prints are made from canvas material, which means you won't have to care as delicately as you might have to if printed through other mediums. All you need to do from your end is regularly use a dust cleaner or a damp cloth to wipe off any dust from the frame, and that's it! Your photos on our best-framed canvas will look brand new in no time!
Framed Canvas Print Better Than Traditional Photo Prints
Here's why you should opt for framed canvas for your photos rather than something based on photo paper:
Appearance
If you ever wanted a vintage look on your photos, then custom framed canvas prints are ideal. Printing monochromatic photos on framed prints makes your memories even more pleasant to view. This is because framed canvas prints deliver depth to your photo and make the image pop out from the background.
Venue
Choosing the right spot is not necessary for framed canvas prints as they reflect less light than images printed on a photo paper. This is due to the matte finish that is coated on the framed canvas to make your photos vivid and exotic-looking at the same, thus making you free to place them anywhere in the house.
Size
Not sure at which size you want to display your photos? Framed canvas prints can match your criteria at any scale because, as compared to photo prints, they weigh significantly less and illuminate the picture just fine without overwhelming the overall image. You can choose a custom size from 8"x8" to 54"x54" for framed canvas.
Longevity
While traditional photo prints have to be replaced with fresh photo prints from fading and discolor, framed canvas prints tend to last for a very long time if only it is your choice. Framed prints are designed in such a way that they retain the beauty of your photos for decades to come and help you preserve your moments well.
CanvasChamp also delivers the best canvas prints to give you the rawness that your photos need for its display!
How to Create Framed Canvas Prints?
Follow the 4 steps below, and you'll have what you want!
Upload Images

Upload your pictures from your PC, mobile, Instagram, or Facebook profile.

Pick a Size

Check out the popular, recommended, and custom sizes we offer to you.

Choose Frame

Select border or framing options to give a perfect touch to your photos.

Hardware & Options

Choose hardware from out options also check out if you need any touch-ups.