Retail, hospitality and commercial art display solutions
We offer commercial artwork for restaurants, retail stores, and any business that needs to enhance the look of their business space. When it comes to the hospitality industry, we offer commercial artwork for restaurants that helps attract more customers. If there is a theme for your restaurant, let us know and we will design corporate art pieces to go with the theme. You can also send us your desired images or artwork to get commercial art for your restaurant walls. Our commercial wall art for hospitality industry can turn your customers' experience around and give you a chance to retain them.
Corporate project
Commercial Project
Hotel Project
Transform The Way Your Office Space Appears!
Corporate art for your office walls that display your culture and brand values. A corporate space needs a touch of creativity, playfulness, and fun. Dull walls not only look boring, but they also make employees feel de-motivated. At CanvasChamp, we offer corporate clients the perfect solution to turning their office spaces into productive workplaces where employees get motivation from the environment that they are working in.
Your office space should also speak volumes of your company's beliefs and ideology, which our artwork can help achieve. Whether it is an image that you want added to your entrance wall or you simply want to beautify the entire space with colorful prints, we offer all kinds of contemporary art for office.
"Inspire Employees To Get Productive With Corporate Art!"
At Canvas Champ, we offer the most interesting and appealing commercial artwork for offices. We can make your office spaces standout and give you a chance to showcase your company culture in a unique and creative way. Our commercial artwork services will not only keep your employees feeling great coming to work every day, but will also help entice and impress clients.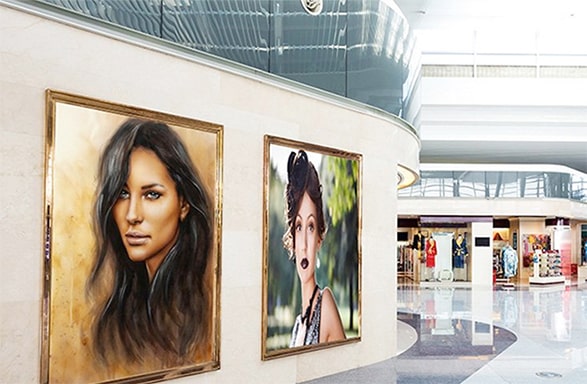 Get Impressive Artwork for Office Space To Inspire Everyone!
Our office pictures will add meaning to the working environment, boosting employees' ability to brainstorm new ideas and feel high spirited even on the busiest of days. We can also print spectacular artwork for office wall with your product images. You can also get product displays printed from Canvas Champ to add details to your space.
Office Wall Art Ideas That Sell Your Business!
Working in a colorful, artsy, and creative environment is directly related to employee productivity, performance, and attitude. Therefore, if your office walls are empty spaces, get in touch with us to fill them up with impressive office artwork.
Get in Touch
Let us know how to get in touch and we'll get back to you with fantastic pricing for your office art.
Make Your Walls Beautiful Canvas Champ now offers a variety of peel and stick products

Every Photo Tells A Story Get The Right Framed Photo Print For You

Got too many photos to choose from, print them all using out photo collage on Canvas