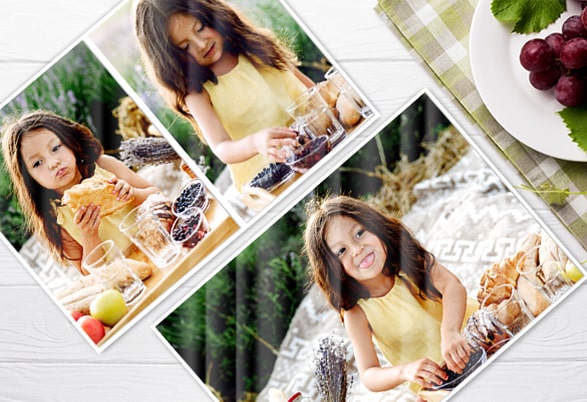 Appealing Laminated Custom Table Mats
Make your tables look beautiful with appealing and cute custom table mats.
Make dinners lively and fun for your family with colourful customized table mats. They are a perfect addition to lit up not only your dining room table or kitchen but also your pet's food area, outdoor barbecues and parties.
You can select double or single side printing options. Either you can choose from existing appealing/cute templates, or you can upload the design, graphic or photo of your choice. You can also simply get the name printed. The images will be printed on ultra-heavy durable laminated paper with an additional lamination finish. Your custom table mat will be protected from spills or oil marks, and it is effortless to clean them after use.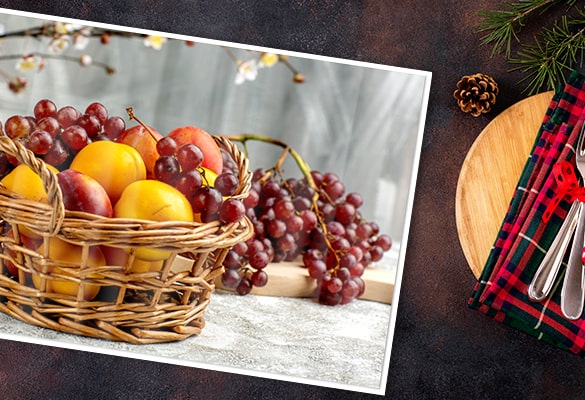 Custom Table Mats Specifications
Lay your tables in style with customized table mats
Size: 12" x 18"
Lamination: Both sides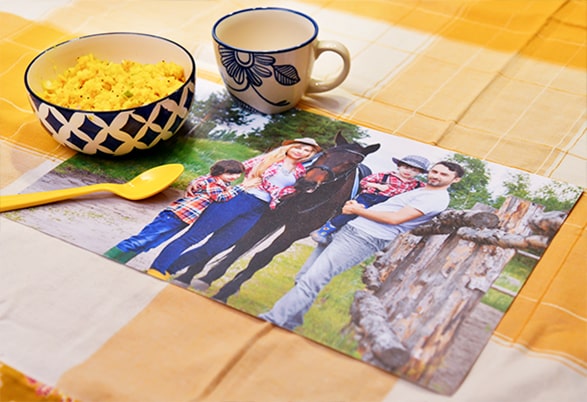 Design Your Very Own Table Mats
Accessorize your table with stylish custom table mats
Are your bores with your linen dining table linen? Do you want to replace it with something that looks stylish, adds beauty to your tables and also very easy to maintain? If yes, then personalized table mats are the perfect thing to have.
With some excellent custom table mats, you can get pepped up for your dinner, lunch or brunch gatherings at home. This accessory will definitely reveal your stylish side to your friends and family.
As a host, it becomes your responsibility to showcase the best. Your guests deserve not only finger-licking food but also a beautiful ambience. Let your dining room stand out with custom table mats. Welcome your family or guests with an attractive table presentation.
Your dining table must have table mats that add a magnetic base to your serving dishes and dinnerware. Whether it is regular dinner time or fine dining, it will add creative elegance. Depending on your taste, you can choose colours that match up with your surroundings.
So get away with your dull dining linen and get in style this year with appealing table mats. There are wide varieties of colours and styles available for you to choose from. You can even give your choice of design, photo or just a name. Getting personalized table mats is a great idea to spice up your dining table.
You can even give this to someone who loves to decorate or accessorize their house.