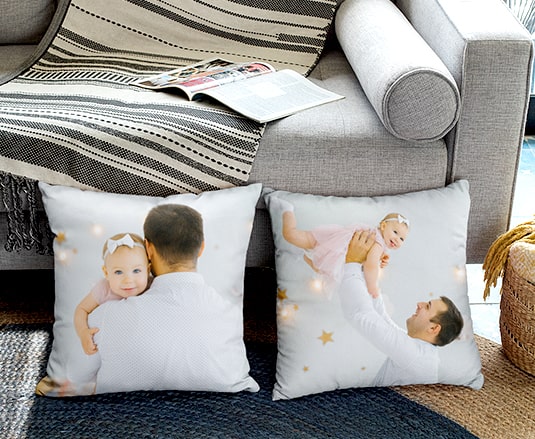 Custom Pillow Covers for Your Decor
Get to make your home decor look complete with custom pillow cases of a square or a rectangle shape. From your chosen designs, photos to our online library of templates, get to create pillowcase covers with flair and style that you'll like. Custom throw pillow covers are available in more than 10 sizes with us!
frequently asked questions
What is a photo pillowcase?
A pillow cover through which you can display your favourite photos by customizing their design in an editing tool to print is called photo pillowcases.
Why do you have both photo pillows and photo pillowcases on your website?
We cater to both of these because many people already have pillows at home for which they wouldn't want to spend extra money by getting a photo pillow when they can get a personalized photo cover instead. Although, if you want to give a gift to your acquaintance then choosing a photo pillow over the pillowcases is a better option. So we provide both the style of items.
What materials do you provide for your pillowcase covers?
We have two options for you in the pillowcase material - pure polyester (100% polyester) and poly-blend (80% polyester + 20% cotton). Depending on your environment where you want to place them, you can choose either of the options as they both provide the same superior quality look.
Can I print three photos on both sides of the throw pillow covers?
Yes, you can. With us, you can design both sides of the pillow with up to four photos one each of the sides. That means you can add up to eight photos on customized pillowcase covers with us.