Try Some Exclusive Shapes That Compliments Your Style
Get a Personalized photo ornament in different shapes with varied prices!
Circle

Rectangle

Square

Heart
Display all the Charm with Custom Photo Metal Ornament
Newly Born Baby Photo

Family Photo

Father Photo

Mother Photo

Sibling Photo

Sister Photo

Brother Photo

Wife Photo

Husband Photo

Daughter Photo

Son Photo

Grandparents Photo
Give a Stylish Place to Your Picture
Arrange your pictures differently with our exclusive layouts!
1 Photo

2 Photos

3 Photos

4 Photos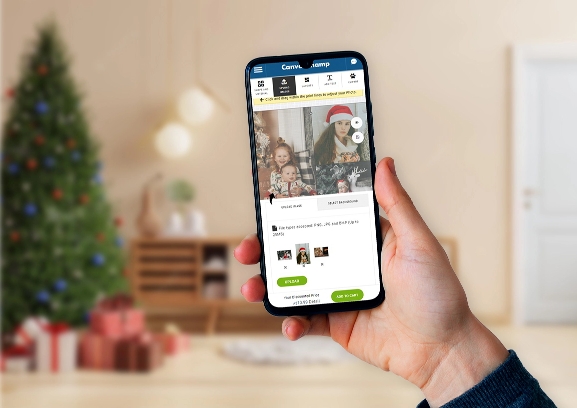 How To Make Personalised Metal Christmas Ornaments?
Select The Shape and Material
From circle, square, rectangle, and heart, pick the suitable shape for your metal photo ornament. You can also select the material requirement from metal, wooden and acrylic.
Upload Your Image
Upload your picture from your gallery, cloud, or social media profile. You can upload your image in any format, including JPG, PNG, or BMP.
Pick Your Layout
For more than one picture, select the picture arrangement for two to four photos.
Add Text
If you wish, you can engrave any text on your personalized metal ornament.
Design with ClipArt
For more exclusivity, design your metal ornament with our handpicked clipart.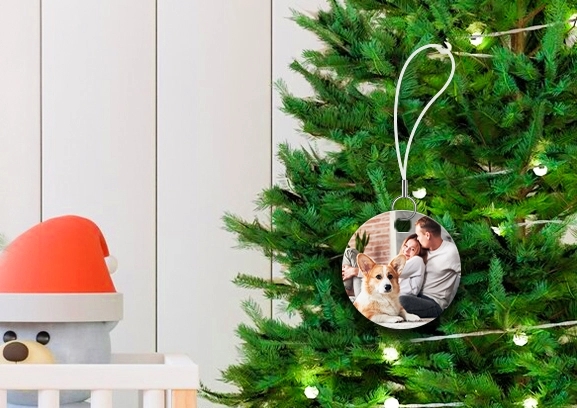 Customize Pet Metal Ornament and Show them all the Love
Give something unique to your furry friend and get more cuddles in return. Customize a laser-cut metal ornament with a picture of you and your pet together. And let your pet play with it by throwing it away and getting it repeatedly. You can also have this metal photo ornament in dog bone shape so that your pet can enjoy it fully. Because your pet deserves a special gift this Christmas.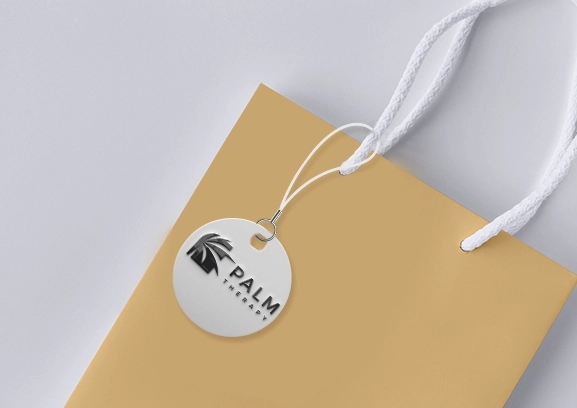 Let Your Brand Speak Louder with Promotional Metal Ornament
Building a brand is quite complicated in this cutting-edge competition. You must adopt different tactics to lead the crowd. This Christmas try something new in your decoration by hanging small custom metal Christmas ornaments on your Christmas tree which is engraved with your employees' pictures. You can also customize these ornaments in bulk from our designing tool and give them to your employees as a reward for their hard work.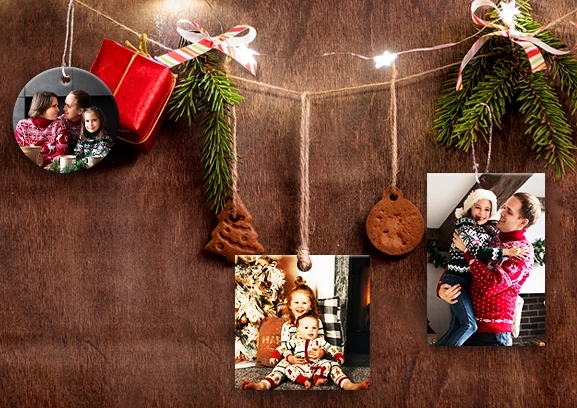 Decorate Your Home in Fun Way with Metal Photo Ornaments
Get your whole family together to decorate your home this Christmas. Create a Christmas tree that is also your family tree by engraving your family pictures one by one on a metal photo Christmas ornament. With the use of an easily accessible designing tool, you can select your shape for photo ornaments and upload your picture and complete the designing process.
You can get your personalized metal Christmas ornaments in Canada in a few clicks. Not only on Christmas you can get these ornaments to celebrate any occasion and it is also an exceptionally good pickup for gifts. Kids love to keep these tiny things and adults like to carry their pictures with their loved ones.So, what are you waiting for?
Start Customizing metal photo ornaments now!