Gallery Wrapped Canvas
85% Off + 10% Additional Discount Order Over $99
use coupon code:

CHAMP95

|

Ends Soon, Hurry!
Gallery Wrapped Canvas Info
---
---
---
Hanging/Frame
A Personalized Canvas Print Can Be the Most Thoughtful Gift
A personalized canvas print can be the most thoughtful gift you can present to a loved one. At Canvas Champ, we allow canvas prints customization so that you can create a custom canvas print that perfectly reflects your feelings and emotions towards a friend or loved one.
Customizing the frame of the canvas print is probably the easiest way you can transform your image into a stand-alone piece of art. Whether you need a frame for a portrait or you want to enhance the beauty of an old family photo, you will be able to find a framing option that best suits your taste. Select from our wide range of frames, and customize them. You can choose the border color to allow perfect blending of the canvas print with your interior decor or choose a brown golden frame to give your canvas print an authentic royal look.
Black Frame

---

If you want to go for a bold effect, then a black frame will display your image in the best way.

Brown Frame

---

For a lighter yet impactful effect, the brown frame is exactly what you need for your next canvas print.

Brown Golden Frame

---

This frame design will give your image the soft reflected glow seen in museum paintings and art masterpieces.

Golden Frame

---

The ever popular golden print frame will give your image the classic look unique to old paintings in galleries.
Mirror Image

---

0.75" or 1.5" (depending on the thickness selected) is copied and extended on the edges to wrap around the frame. Select this option if you have any important details on the edges that you do not want to loose.

Image Wrap

---

0.75" or 1.5" ( depending on the thickness selected ) of the image is extended. The classic look. May crop some of your image in the wrap. Select this option if you want to go for the classic look and do not have any important details on the edges.

Border Color

---

The wrap is printed with the solid color that you choose from the palette. Select this option when you want the edges to be in sync with the color on the walls.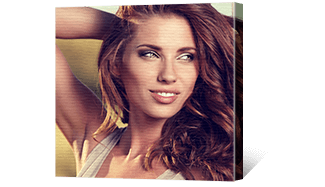 Square
20 x 20 CM
8"x8"
C$48.36
C$7.25
30 x 30 CM
12"x12"
C$83.31
C$12.50
40 x 40 CM
16"x16"
C$276.74
C$41.51
50 x 50 CM
20"x20"
C$210.04
C$31.51
Start Order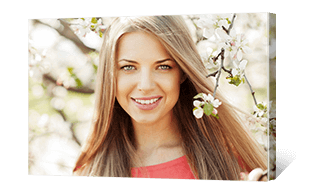 Rectangle
20 x 30 CM
8"x12"
C$69.97
C$10.50
30 x 45 CM
12"x18"
C$223.38
C$33.51
40 x 50 CM
16"x20"
C$183.36
C$27.50
40 x 60 CM
16"x24"
C$210.04
C$31.51
Start Order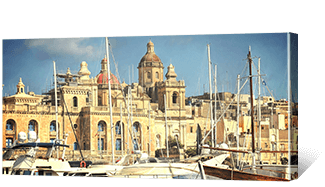 Panoramic
20 x 60 CM
8"x24"
C$430.15
C$64.52
25 x 100 CM
10"x40"
C$399.04
C$59.86
37 x 112 CM
15"x45"
C$723.46
C$108.52
45 x 135 CM
18"x54"
C$871.55
C$130.73
Start Order
frequently asked questions
Do your canvas prints come already mounted on the wood stretcher frame? Thanks

Hello there, Thanks for reaching out to us. Our canvas prints are stretched around a wooden frame with thickness either 0.75 inches or 1.5 inches. We also provide canvas prints without a wooden frame which we call rolled canvas prints. I hope this helps, please email us your further queries at sales@canvaschamp.ca
Make your photos more personal
Below are some other products of ours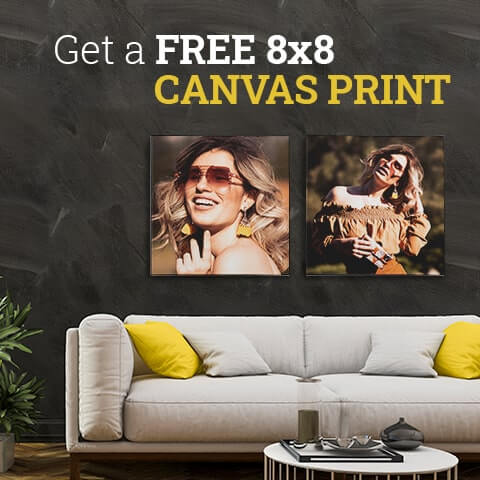 X
Join The
CanvasChamp Family!