Gallery Wrapped Canvas Info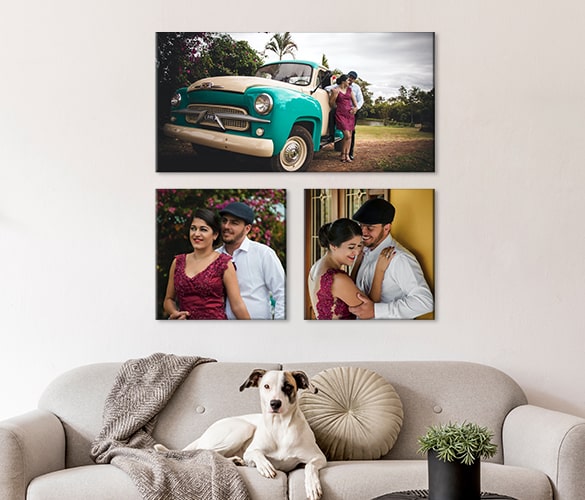 High Quality Gallery Wrapped Canvas Prints
Want to brighten a room with a memorable picture presented in a unique way? Gallery wrapped canvas technology from Canvas Champ allows you to display your most precious moments in a modern method instead of simply putting a picture in a frame.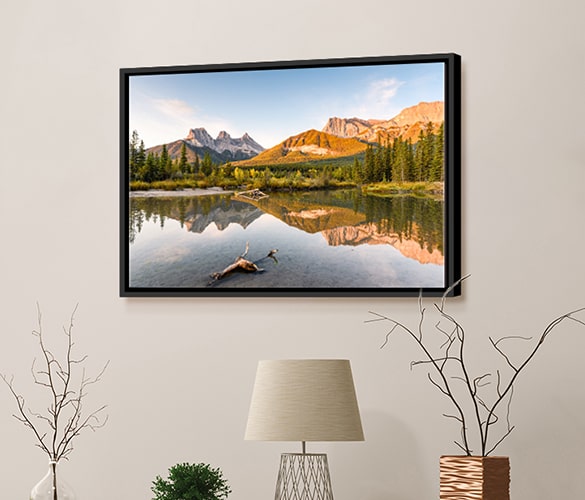 It Gets Better
Gallery wrapping allows your photo to be wrapped around the sides of the actual canvas frame. This new method doesn't leave you worrying about finding a specific frame to match both the picture that will go in it and the room it will be placed in. Gallery wrapped canvases gives your print at the beach an artistic feel. You will feel like you are looking at a photo straight from the gallery.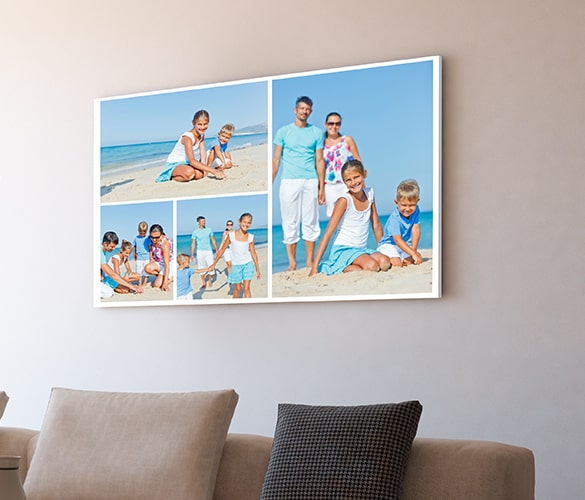 Turn your Whole Bunch of Memories into a High-end Art Piece
This method is not limited to a specific image. You can use a picture from the internet, a photography picture, a picture grandma took, or a collage of a whole bunch of memories. Gallery wrapped canvas prints can be different sizes, and these canvases can be used to create a statement in something personal like a bedroom or somewhere professional like in a workplace.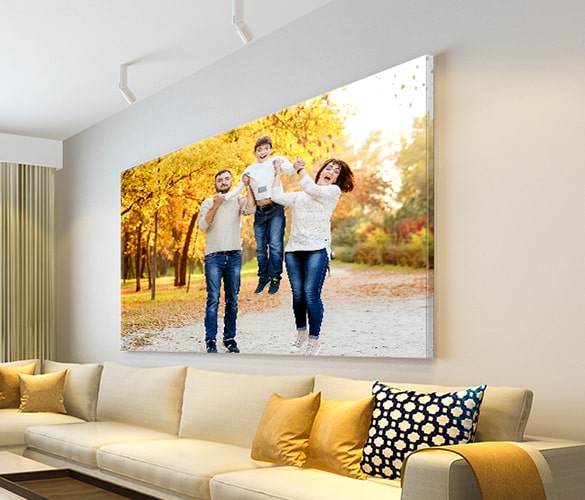 Canvas Gallery Wraps- Makes a Perfect Gift!
A gallery wrapped canvas print also makes a perfect gift. Instead of giving someone a plain picture, spice up the image by enlarging the size and having it wrapped on a canvas so it can be put right on the wall.
Hanging/Frame
A Personalized Canvas Print Can Be the Most Thoughtful Gift
A personalized canvas print can be the most thoughtful gift you can present to a loved one. At Canvas Champ, we allow canvas prints customization so that you can create a custom canvas print that perfectly reflects your feelings and emotions towards a friend or loved one.
Customizing the frame of the canvas print is probably the easiest way you can transform your image into a stand-alone piece of art. Whether you need a frame for a portrait or you want to enhance the beauty of an old family photo, you will be able to find a framing option that best suits your taste. Select from our wide range of frames, and customize them. You can choose the border color to allow perfect blending of the canvas print with your interior decor or choose a brown golden frame to give your canvas print an authentic royal look.
Black Frame

Brown Frame

Brown Golden Frame

Golden Frame
Mirror Image

Image Wrap

Border Color
Square

20 x 20 CM
8"x8"

A$11.96

30 x 30 CM
12"x12"

A$19.46

40 x 40 CM
16"x16"

A$29.46

50 x 50 CM
20"x20"

A$42.01

Rectangle

20 x 30 CM
8"x12"

A$21.00

30 x 45 CM
12"x18"

A$24.46

40 x 50 CM
16"x20"

A$34.47

50 x 60 CM
16"x24"

A$39.47

Panoramic

20 x 60 CM
8"x24"

A$28.46

25 x 100 CM
10"x40"

A$71.83

37 x 112 CM
15"x45"

A$130.22

45 x 135 CM
18"x54"

A$153.33
frequently asked questions
Do your canvas prints come already mounted on the wood stretcher frame? Thanks
Hello there, Thanks for reaching out to us. Our canvas prints are stretched around a wooden frame with thickness either 0.75 inches or 1.5 inches. We also provide canvas prints without a wooden frame which we call rolled canvas prints. I hope this helps, please email us your further queries at sales@canvaschamp.ca
Make your photos more personal
Below are some other products of ours