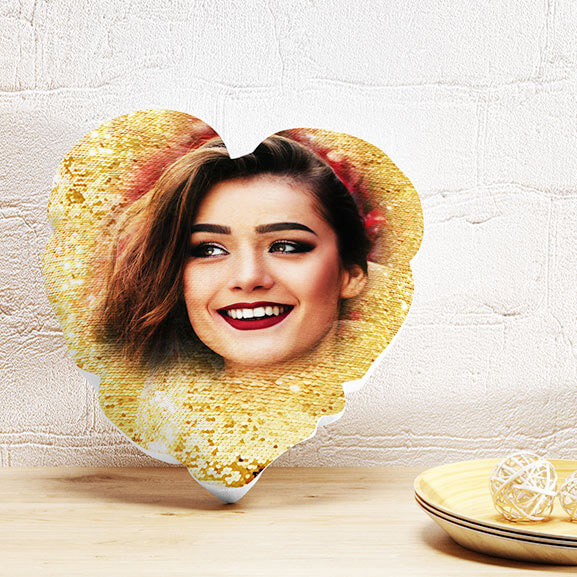 Explore The Wide Range of Styles and Colors
Customize your sequin pillow in any shape and colour you desire with us.
Multiple Colours & Shapes (Bifurcation)
Color
Red & Golden
Square
Create a fun activity for kids by encouraging them to run their fingers on a square magic pillow cover to draw alphabets and numbers. It develops the sensory touch and enhances fine motor skills.
Heart Shape
Show your feelings and convey your message to your loved one by printing your words on a custom sequin pillow and let them reveal it with excitement. Get it in red and golden for now, and we will add more colours shortly.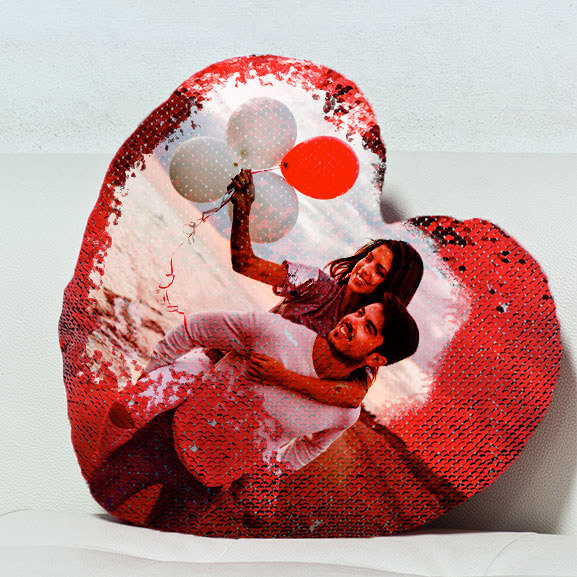 Queries Related to Sequin Pillow? Get Answers From Here.
Check out what you will get by customizing a magic sequin pillow with CanvasChamp
Materials Used:
Cover: Sequin Material
Inside cushion: Recron Material
Shape:
Colour:
Size: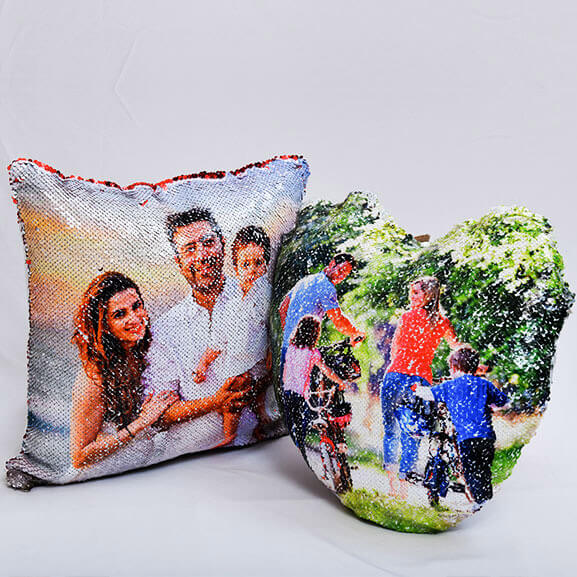 Extraordinary Present for Anyone and Everyone
Make someone feel special by printing your picture together on a magic sequin pillow.
Make every occasion memorable and magical by customizing sequin pillows online with us. Engrave your pictures with your message and gift them to bring a dazzling smile to the receiver's face with style and elegance. So, are you ready to customize your sequin pillow cover? Let's get started.
Occasions that are admired by custom sequin pillow Canada:
Birthdays and Anniversaries
House Warming Parties
Dominion Day and Easter Monday
Baby Welcoming Parties
Gender Revealing Day
Thanksgiving Day and Remembrance Day
FAQS ON MAGIC SEQUIN PILLOW
Q:

How can I put a picture on a sequin pillow?

A:

Putting your picture on a sequin pillow is the easiest thing with us. Just upload your image on our designing tool.

Q:

What is a magic sequin pillow?

A:

When you rub on a pillow cover, it changes its image and colour and gives a magic feel, known as a magic sequin pillow.

Q:

How do I print photos on a custom sequin pillow?

A:

Take the help of our designing tool and fill in all the specifications regarding the printing of your photo and your custom sequin pillow delivered at your doorstep.

Q:

How do I make my own custom magic sequin pillow?

A:

Personalize your magic sequin pillow by taking a few steps on our easy-to-use designing tool.

Q:

What do you mean by a reversible sequin pillow? Will you print on both sides?

A:

Yes, reversible sequin pillows can be printed from both sides. Such reversible pillows are also known as flip sequins pillow covers because of the colour-changing fabric used for the customization.