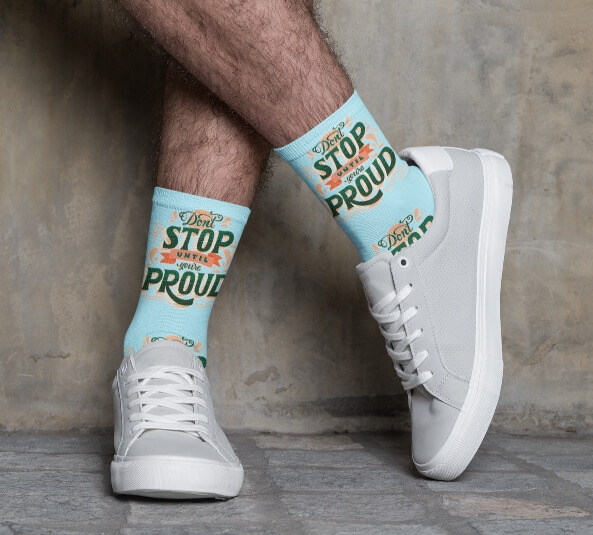 Custom Photo Socks in Canada
Are you very conscious about your appearance or pay attention to styling? If yes, then why ignore your feet? Get custom printed socks and choose the most attractive designs or pictures to make your feet look cool.
So, what is stopping you? Get this pair of custom-made socks for yourself or gift it to your loved ones after engraving their most precious memories on them. Gear up your styling level and try something amazing like our custom socks from Canada.
Why Choose CanvasChamp to Design Photo Socks?
Perfect design as expected
Socks to celebrate every special occasion
Unique pair to give to any person
Easy and fast shipping
Secure payment method
High-quality fabric with the latest printing technology
Give a Special Treat to Your Loved One
For Father

For Brother

For Grandfather

For Husband

For Boyfriend

For Groomsmen

For Groom

For Couple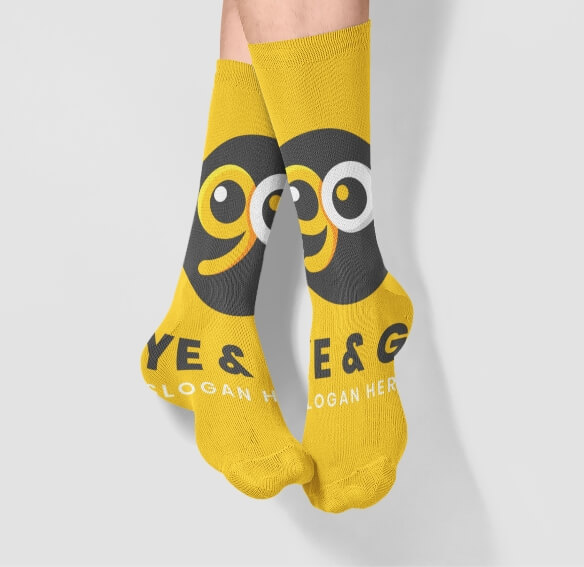 Custom Socks for Business
Who does not love sports? Everyone does. Thousands of people watch sports daily, both on television and on the field. If you are looking for a new promotional idea for your company, customized promotional socks are the best and most modern idea.
Promote your business in every local and national sports event by collaborating with players and covering the most extensive promotional field in recent days. Design your branded custom socks with your company logo or tagline with CanvasChamp and increase your market capture.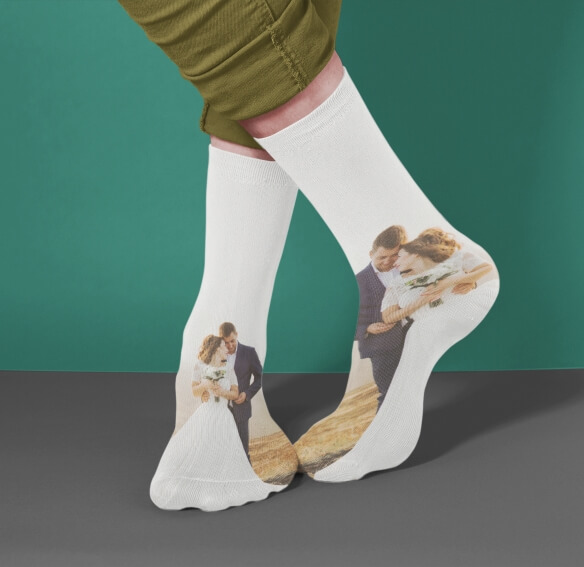 Custom Socks for Wedding
Make weddings more adventurous and enjoyable by adding custom socks to your outfit. You can also gift these adorable custom printed socks to your bride or groom to honor your special day. Add photos, dates, and names to the socks and make your gift memorable for them.
Add the individualized touch to the most special day of your life. With CanvasChamp, you can get your customized wedding socks hassle-free. Upload pictures, align, and click – that is all. It will be at your doorstep within a few days!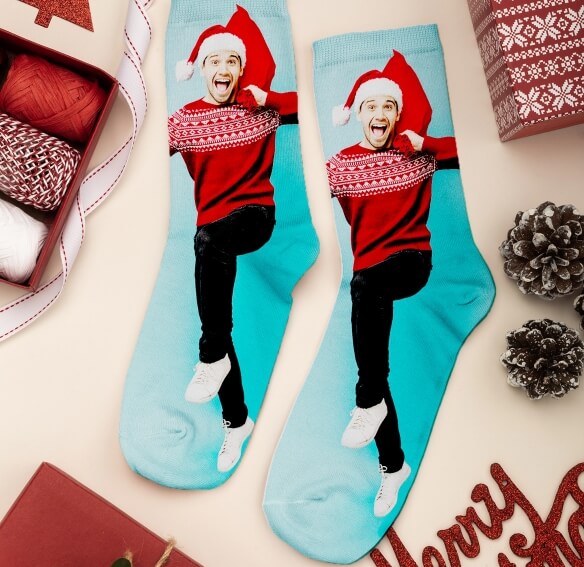 Custom Socks for Christmas
Are you confused about choosing the best gift for your family and friends this Christmas? So, the CanvasChamp has the solution for your problem. By introducing the latest photo product custom socks on which you add many pictures, themes, and text to make it always memorable for the receiver.
It is a nice gift option for your loved ones to show your love towards them. Add the best memories with your families and friends on the socks and surprise them this Christmas with CanvasChamp.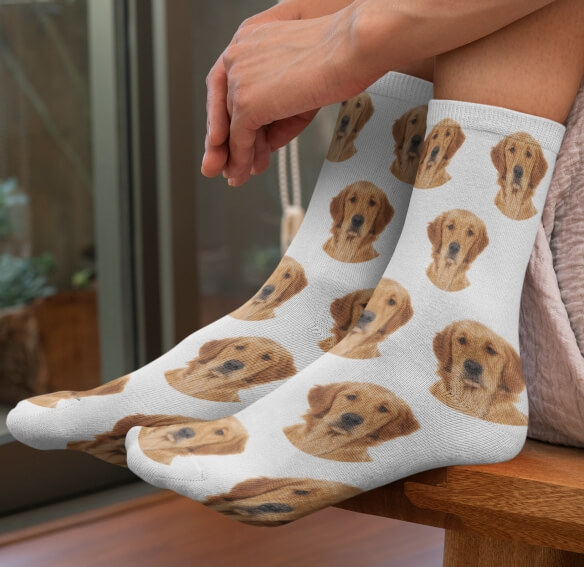 Custom Socks with Pet Face
Custom pet photo socks are the best gift for your pet lover, friend, family, colleague, and children. You can design the socks with a cute pet theme and add the memories of pet parents with their pets to make your socks more lovable for them.
High-quality custom socks are versatile and make a perfect gift for any occasion, like an anniversary, birthday, pet's birthday, etc. So, get your custom design socks from Canada with CanvasChamp now. Use our website to customize your socks and make them more attractive with simple methods.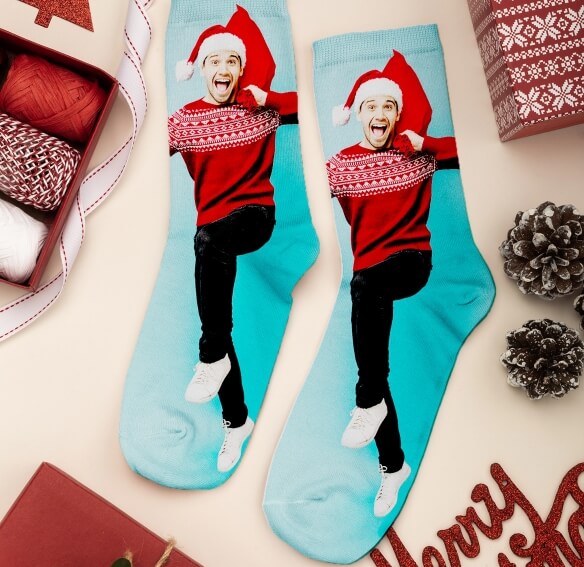 Custom Socks with Face
From time-to-time life gets boring. So, what is a better way to make it interesting than custom printed socks! Seriously though, most socks in the market are plain and boring. Get custom printed socks and add some much-needed fun to your life. Whether it is for a sports team or for the whole family, custom face socks add more charm to your persona!
You can add a monogram of your memories that you like to print on the custom face socks. Create your custom face socks with the most accessible customized tools of CanvasChamp.
FAQS ON CUSTOM MADE SOCKS
Q: How to design custom socks?
A: Get your custom design socks in Canada from CanvasChamp. Simply select the size, color, pictures, and text. You are done.
Q: What is the fabric of custom socks?
A: CanvasChamp uses high-quality fabrics like Polly-cotton for athletic socks and spandex and Polyester to make the normal socks more durable.
Q: Where to get custom socks made?
A: To design a custom sock, just visit Canvas Champ's custom socks section and get the final pair of custom socks in a few clicks.