Beer Mug Design Ideas to Gift
Mens Beer Mugs

Picture Collage Beer Mugs

Animated Beer Mug

Beer Mug Birthday

Beer Mug For Dad

Groomsmen Personalized Beer Mugs

Large Beer Mug

18th Birthday Beer Mug

21st Birthday Beer Mug

30th Birthday Beer Mug

Grandpa Beer Mug

40th Birthday Beer Mug

50th Birthday Beer Mug

Birthday Beer Mug

Cartoon Beer Mug

Dad Beer Mug

Fathers Day Beer Mugs

Funny Beer Mugs

Glass Beer Mugs With Handles

Harley Davidson Beer Mug

Harry Potter Beer Mug

Anime Beer Mug

Transparent Beer Mug

Printed Beer Mugs

Pint Beer Mug With Handle

Best Dad Beer Mug

Classic Beer Mug

Delft Heineken Beer Mug

Groomsmen Beer Mugs Canada

Groomsmen Gifts Beer Mugs

Wish You Were Beer Mug

60th Birthday Beer Mug

Best Dad Ever Beer Mug

Fantasy Beer Mug

Beer Mug Sayings For Dad

Dad Established Beer Mug
Occasion Special Beer Mugs with Handle Ideas
Engagement Beer Mugs

Beer Mugs For Father'S Day

Wedding Beer Mugs

Happy Birthday Beer Mug

Happy Fathers Day Beer Mugs

Graduation Awesome Beer Mug

Groom Beer Mug

Groomsmen Beer Mug
Personalization Options to Design Beer Mugs 11Oz
Size

Personalize the beer mug with a size of 11oz (about 311.84 g) and give something exclusive yet personalized to your loved one.

Get Pictures

Surprise your loved one with personalized beer mugs with pictures. Import the photo from your gallery or cloud in any format.

Print Your Message

Say how much you love them by printing your loved one's name, message, or quote on a beer mug to make it the best beer mug.

Elevate with Clipart

Use our in-built cute beer mug clip art and make your custom printed beer mug more interesting and center of attraction.

Fix the Layout and Checkout

Arrange your pictures and clipart creatively and transform a simple beer mug into an inspirational and unique gift for someone special.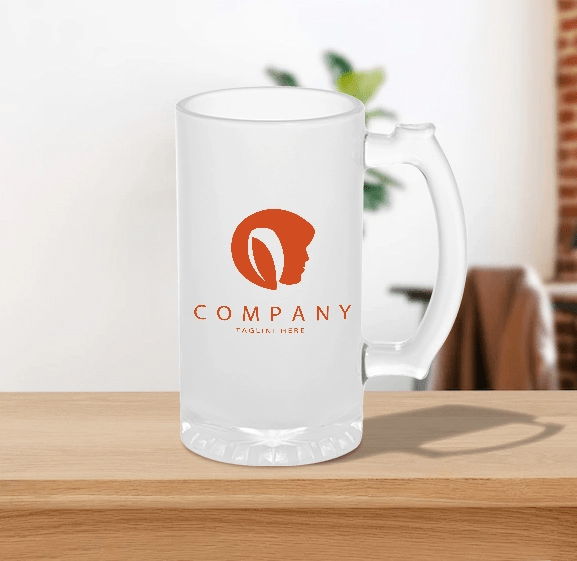 Promotional Beer Mugs
Whether you are throwing a brand launching party or looking for a unique gift for your employees, these custom printed beer mugs are a perfect choice. Print your company name, logo, product tagline, and marketing punchline on a beer mug and let your brand connect to many hardcore party lovers.
Discover the new era of customization and buy beer mugs online!
Furthermore, if you own a cafe, restaurant, or bar, this personalized photo mug is an essential cutlery that adds grace to your table. Customize a beer mug online from our easily accessible tool and get the lowest beer mugs price in bulk quantity. Add a unique piece of artwork to your space and get compliments from everyone who steps into your store.
FAQs on Beer Mugs with Handle
What are beer mugs called?
Beer mugs are cylindrical-shaped glasses with a handle that can be easily gripped.
Where to buy beer mug 11Oz?
11oz (about 325.31 ml) is a perfect size for a mug, get customized beer mugs with handles from CanvasChamp and get it delivered to your doorstep.
Do CanvasChamp have glass beer mugs with handles for sale?
Why not! We have the best-personalized photo beer mugs designed exclusively to make it the best beer mugs gift for anyone.
What is the difference between a beer mug and a beer stein?
A container with a thick-walled and sturdy handle is known as a beer mug, and when this beer mug comes with a lid known as a beer stein.
Why do drinkers use big mugs for beer?
Big beer mugs help retain the beer's foam, which brings the best flavor and aroma to enjoy by the drinkers.