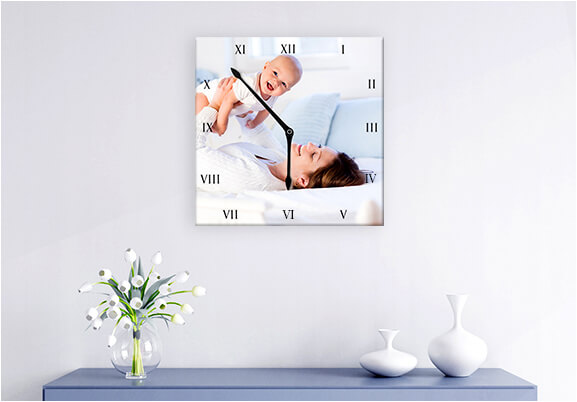 Personalised Wall Clock Specifications
Create a wall clock of your choice from different designs available at CanvasChamp!
Material: Acrylic
Thickness: 4MM
Hardware Option: Hooks for hanging (free), Acrylic Stand
Shapes: Square, Circle & Heart
Option: With letters or Without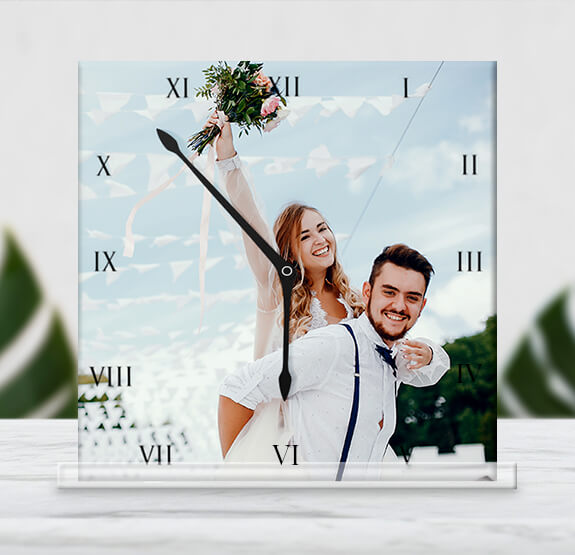 Wall Clock From CanvasChamp—The Timeless Gift!
An intimate and meaningful gift for your loved ones!.
There are a few ways to show someone how valuable they are to you, and one of the most classic ways is to give them a timepiece. You're giving the gift of time when you give a timepiece—not literally, but metaphorically.
A wall clock is a great way to commemorate special occasions in someone's life, whether anniversaries, housewarming parties, birthdays, or other important dates.
You can also customize the timepiece by selecting a wall clock that imbues the recipient's personality.
If your kids learn to keep track of time, help them observe how time changes throughout the day with our highly customized and interactive clock designed just for them.
Wall clocks from CanvasChamp are sturdy, making them last a long time and accompany you wherever you want to live.
With one-of-a-kind wall clocks that you can design online on CanvasChamp.com, the possibilities are nearly endless. Wait, no more! Order custom wall clocks from CanvasChamp to add personality and versatility to your walls.