Metal Prints
60% Already Discounted

+ Extra 10% off on Metal Prints
Use Code: MET10

METAL PRINTS
All things considered, who wouldn't like to make an extraordinary impression before family and companions going by their home/office?? Clearly, we as a whole do. In any case, relatively few realize that photographs on top notch custom metal prints can be an incredible inventive medium to do as such....View Details
STARTS AT
C$44.30
C$
17.72
60% Already Discounted

+ Extra 10% off on Metal Prints
Use Code: MET10

Start Order
No risk. 100% guaranteed.
Do you know what make metal prints irresistible?
Have a look
Stays relatively indestructible forever
Best-in-class printing quality
Fits your budget
Available in glossy and matte finish
Mount it the way you need
Keep unique or tweak with sepia or grayscale
Doesn't get dull or yellowish with passing years
Leveled and flawless framing
Livelier hues
Customization? You pick what it would appear that
No need of additional surface protection
Frame your memories with metal prints
Printing photos on custom metal prints can inevitably catch the eyeballs of your guests with their striking shading immersion, more keen differentiation, and stunning profundity. Another awesome advantage of metal prints is their flexibility. Pick frameless for a cutting edge or moderate setting, or pick one of our quality edges to coordinate your own stylistic layout.
Encircled metal photo prints are well known for both home and office settings, and they add a masterful appeal to any space. We offer a wide assortment of hanging and encircling alternatives for you to appreciate the enjoyment of adding trendy advancement to your rooms.
Want to know about metal print hanging options?
Here are few most opted customized hanging options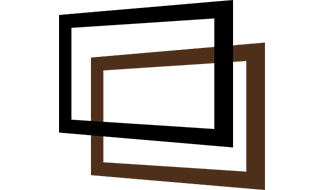 Black Frame
Grab special attention by adorning your metal prints with this bold looking frame.
Brown Frame
This custom designed brown metal print frame fits perfectly for rooms with warm palate.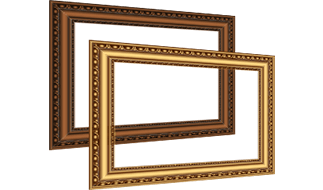 Golden Brown Frame
Give the sophisticated classic touch to your metal prints with this golden brown frame.
Golden Frame
The detailed golden touch is recognized to give a splendid touch to your personalized metal prints.
Without Frame
Like things simple? Well after printing photos on metal they can also be mounted directly on wall without any frame.
Front Mount
The classiest way to showcase your memorable moments through metal prints.
Cherish memories by ordering personalized metal prints in Canada
With Canvas Champ you can decorate your home/office walls with astonishing online metal printing. Utilizing the basic instruments accessible on our site, you can put in your request for your metal photo prints. You can likewise take customization to another level, where you can customize states of the metal casing, shades of the metal plate, and other separating highlights.
Befuddled??? Here are a portion of the impacts you can add to your metal photograph prints:

Original effect
In some cases the best introduction of your photographs is to just print them on metal without any adjustments in actuality. That implies your custom metal photo print will look as unique as your photograph: sharp lines, rich, dynamic hues and more profundity than you get on photograph paper.
The photos printed on metal will sparkle with common brightness, look incredibly powerful, overwhelm the idea of solid by enduring forever and never-never-never blur. So when you are inclined toward the look of a unique photograph, pick our unique metal photo print Canada services to cherish a sensational impact.

Sepia
At the point when every minute detail holds unique significance and you need essence that establishes a connection with your guests, you need your metal photographs printed with a sepia impact. Sepia is an excellent rosy darker impact that gives your photographs an antiqued look: delicate, some say the look is even sentimental.
The Sepia Effect is for minutes you would prefer not to overlook and loved ones who reside in your memory. The effect works by softening the brilliance, calming the subtle elements and enabling the eye to be attracted to what's essential. Sepia is like a delicate whitewash, such as softening the edges of your recollections.

Gray Scale
"Highly contrasting" won't be enough to define gray scale. It enables your guests to think about the subtle elements and subject in your photograph by calming the diversions.
Gray scale exploits each possible shade of dim, supplanting the hues with a similarly exceptional dim shade. From unadulterated white to add up to dark and each shading between, each shading presents its own force which brings about changing degrees and shades of gray.
With gray scale you can perceive your guests to see the photograph metal print the way you want; without the subtle elements diverting pleasure. That is the reason the absolute most well-known photographers like utilizing gray scale.
Ask about Metal Prints and get answer in email.
Question and answer about Metal Prints
Q: I just ordered two metal prints, done on white aluminum. I want the white background but a Gloss finish for clarity of details. I'm assuming this is how it is done - please advise as I definitely do NOT want a matte finish!
A: Dear Karin Greetings! Thanks for getting in touch with us. Please know that we do not have matte finish option in the metal prints as we only have the fully gloss metal prints so do not worry about it. Please let us know if we can help you further. Kind Regards Sam Canvas Champ.
Is this question useful?
Yes
No
Q: Hi there, I was wandering if your printing process on metal allows for the use of alpha in the image file, to show the metal through in transparent area?
A: Dear Customer , Greetings! Thanks for getting in touch with us and for choosing Canvas Champ. Please note that we do not have the option with us of use of alpha in the image file to show metal through transparent area. Please let us know if we can help you further. Kind Regards, Sam, Canvas Champ.
Is this question useful?
Yes
No
Q: I'm interested to have a 20x39" printed on metal. However, the print is from an old camera, and I wonder how well it will turn out at this size. Can you have a look and let me know?
A: Dear Marianne , Greetings! Please kno​​w​ ​tha​​t the online instant preview is not the ​​actual proof of the image , that option is provided for the confirmation to the customer that they have uploaded t​​he right image for the size they choose.Also as long as ​​the original image ​​you upload is in the ri​​g​​ht p​​ropo​​rtion and the good resolution there will not be any issue. ​​​​​​We process all the​​ o​​rder in a way th​​a​​t if th​​ere is any i​​ssue with respect to the resolution of the image or the proportion or the orientation of the image and our designer team thinks that it will not work we never print it for any order.We always send an email notification to the customer about the issue with the favorable solution for that as well.​​ Still if you have any concerns you can directly place the order and request the proof prior to printing by writing it in the comment box.Please let us know if we can help you further. Kind Regards, Sam, Canvas Champ.
Is this question useful?
Yes
No
Q: I want a 8x10 inch graphic design I made using PS Cs6 its resolution is 1600x1200 with 300ppi will this be good enough to produce a high Quality print, thank you
A: Dear Steve , Greetings! Thanks for getting in touch with us and for choosing Canvas Champ. Please note that the quality depends on the original print and there is no way you can increase the resolution for the good quality print so you can send us the image and we will guide you on the best size for your image. Please let us know if we can help you further. Kind Regards, Sam, Canvas Champ.
Is this question useful?
Yes
No
Q: Two questions:1) Are the metal prints polished (shiney, glossy) aluminum?2) What file format do you accept for upload and what is the maximum file size?
A: Dear Customer, Greetings! Thank you for your email, We use the white matte Aluminum for the prints and we accept all file format for the print however the resolution should be the best as per the size of the print you choose and the maximum size we offer for the Metal print is 39" X 39". Please let me know if there is anything further I can help you with. Kind regards, Mike, Canvas Champ.
Is this question useful?
Yes
No
Q: is it possible to print photos on aluminum in smaller sizes like 4x6 or 5x7?is it posisble to have a collage style piece of 6 or 9 photos printed on aluminum?thanks
A: Dear Customer, Greetings! Thanks for reaching out to us. The smallest size we do on the matel print is 8" x 8" and we do not do photo collage on metal print For further queries please email us at cs@canvaschamp.com Thank you, Mike. Canvas Champ.
Is this question useful?
Yes
No
Q: Does your metal prints come able to hang to the wall?
A: Dear Customer, Greetings! Thank you for your email, We have an option to choose the different hardware for hanging the print while placing an order and they are front mount, back mount and easel stand so you can choose any hardware as per your requirement. Please let me know if there is anything further I can help you with. Kind regards, Mike, Canvas Champ.
Is this question useful?
Yes
No
Q: Can the metal prints be installed outside mounted to a large stone as a monument?
A: Dear Customer, Greetings! Thank you for your email, is your question is concerning the 3d printing on metal prints or something else, Could you please elaborate your question a bit for the further clarification. Kind regards, Canvas Champ
Is this question useful?
Yes
No
Q: Are these glossy or matte finishes?I was looking to print on shiny aluminum, but your site only appears to have white matte available.
A: Hello there, Greetings! Please know that we were printing on the silver brushed aluminium , but we have close to process that product some time ago.Also know that the new product on the metal aluminium sheet will printed on the White matte aluminium.The print will be glossy. Thanks, ronnie Canvas champ
Is this question useful?
Yes
No
Q: Are these metal prints on brushed aluminum?I am looking for metal surface not white coated aluminum.
A: Hello Derek, Thanks for getting in touch with us. The metal prints are printed on two types of metal surfaces. One is white metal and other is aluminum surface. You can select either of the preferred options while placing the order. Please email us at cs@canvaschamp.com.au for further queries. Thanks
Is this question useful?
Yes
No
Q: I ordered the hanging kit for my metal print. It's apparent how they mount on the print.... but how does it mount to the wall? There are no instructions or photos.
A: Hello Robert, Thanks for reaching out to us. Can you please send us the picture of your print on cs@canvaschamp.com.au with clear views of the mounts so that we know the type of mount and suggest accordingly. Normally any print that goes with a hanging kit is ready to hang on the wall and you just need to drill the nails in the wall for the back mounts to hang upon. Thanks, Kathy Canvaschamp
Is this question useful?
Yes
No
Q: I've created an account and am ready to order but hesitate due to the impending Canada Post strike. So my question is do you give shipping choices excluding Canada Post? If so please clarify as I didn't see any option on checkout.Thank you.Randy Neufeldt
A: Hello there, Thanks for reaching out to us. We ship our packages in Canada through UPS and DHL. Hence please me rest assured that there would not be any delay in shipping from our side. You can go ahead and place your order on our website. Kindly email us on cs@canvaschamp.ca in case if you have any further queries.
Is this question useful?
Yes
No
Q: Hi, Do you offer a discount on bulk orders - I need 100 5x5 or 4x4 prints. Can you print at that size?- What would it cost to ship to Toronto, Canada. - How long will it take to produce and ship?Thank you, Bareket
A: Hello there, Thanks for getting back to us. Yes we do provide bulk discounts and also can offer 5 X 5 and 4 X 4 size prints. Please email us the order details on cs@canvaschamp.com.au and our team will provide you with the best possible quote for your prints. Shipping to Toronto typically takes 5-7 business days and manufacturing the prints would take 2-3 business days after the confirmation of the file design and payment. Thanks, Canvaschamp
Is this question useful?
Yes
No
Where durability comes complimentary with bliss!!
The perfect match for your memories with loved ones
Durable

Waterproof

Frameless

UV Resistant

Beautiful
Start Order
Metal Prints Delivered Globally
100% "Love it" Guarantee For Life!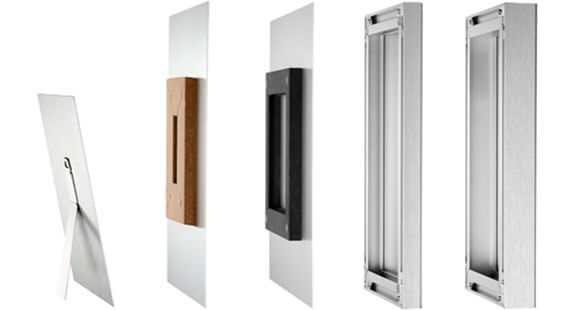 Mounting Options
Mini Easel
This one is meant to display your metal prints on the table top. Metal prints of size 8" x 8" is available with this mini easel stand.
Easel
For all your bigger unsupported metal prints. The easel is made to work with 8" x 8" as far as possible up to 11" x 17" sizes. Select the easel as your installation, and set your metal photograph print at anyplace you like.
Acrylic Pedestal
Smooth, almost imperceptible, your metal print slides into a machined opening on the acrylic platform. Your print will stand firm and strong on your acrylic platform and take in all the consideration it merits.
Studs
When you need your metal print to be a tasteful inside decoration, for what reason not pick our stud pack? Four studs - like jolts - one for each corner are packed in the unit with all that you have to hang your print wherever you pick.
Invisible Hanging on Back
You can hang your metal print on the wall with an undetectable holder. Your print will resemble its gliding on the wall, yet will hang safely with the back holder.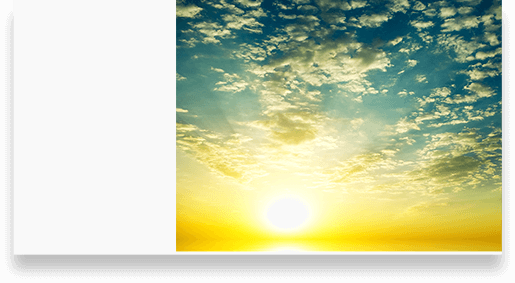 Surface Options
This one in particular is recognized to add that candid touch to your metal prints. Having said this, in our surface options we let you opt white surface for your metal print designs, which eventually helps in adding more contrast, depth, and color satuaration of your gorgeous pictures. The process subsequently adorns your metal photo print with extra brightness, making it look splendid.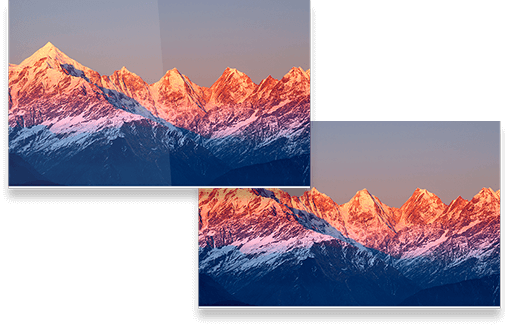 Matte Finish or Glossy Finish
Glossy
This expands the profundity, complexity, and immersion. This one, specifically, is suggested by specialists for open air and nature's shoots, ordinary pictures, or the one which has lively hues in it.
Matte
While the preceding gives profundity and improves shading immersion, this one gives a milder appearance to your photo. The matte finish gifts you with a non-glare surface and fits impeccably for pictures identified with engineering, landmarks, postured shots, high contrast pictures, and bigger ones.
Start Order