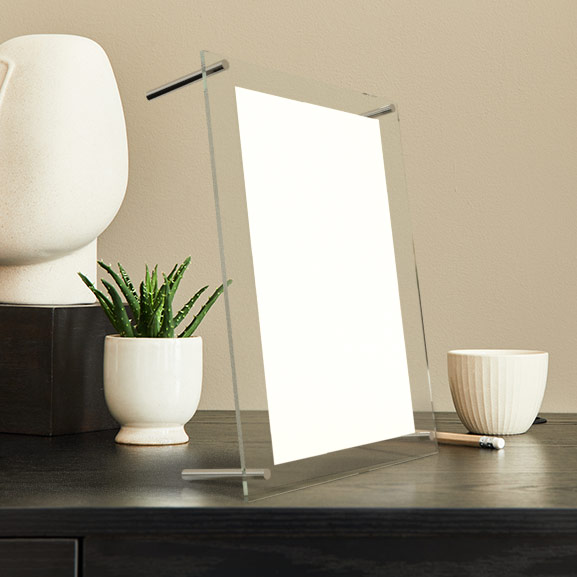 Clear Single Acrylic Frame Specifications
Exclusive clear frame acrylics - Apt for any look you desire! Place it on a table or hang it on the walls!
Sizes: 10" x 8" to 24" x 24"
Material: Acrylic
Thickness: 4MM
Hardware Option: No Hanging Kit, Table Stand & Front Mount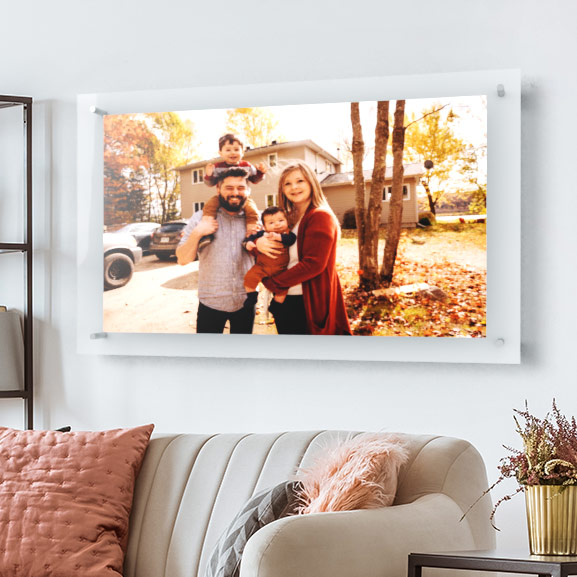 Make Your Memories Last a Lifetime With Clear Frame Acrylics
Visually showcase all your loved memories by imprinting them on our exclusive single acrylic frames.
Love to capture treasured moments of your life on camera, phone, and computer, but after a while, they are just a part of your virtual cloud. Don't let this happen to your precious memories. It's time to transform your lost photos with our fantastic custom clear frame acrylic.
Celebrate essential occasions by printing and framing your favourite memories and revive your artwork on single frame acrylic. Print your childhood recollection on clear frame acrylics; get one for yourself and one for your siblings too.
Or, you can use this crystal clear acrylic frame to imprint year-on-year photos of your growing kids. Capture, upload, and print their first step, first drawing, and other special moments, which you will never forget on our custom acrylic frames.
Simply use our easy-to-access designing tool, upload your photo, and give a final touch to your cherished moments. That's all! We will deliver it to you in no time!
Also, acrylic frames are ideal for gifting and bringing smiles to your loved one's faces. It is a perfect present for any age or taste whether you give it to your parents, teachers, kids, or business employees on their birthdays, anniversaries, or any other special occasion.