Acrylic Photo Prints With These Fantastic Features
Perfect Colour Vibrancy

Balanced Depth to Photos

Simple to Clean

Hardware Installed
Table Decor Options Under Acrylic Prints
We provide three options to decorate your table with acrylic product and one option to hang your acrylic ornament.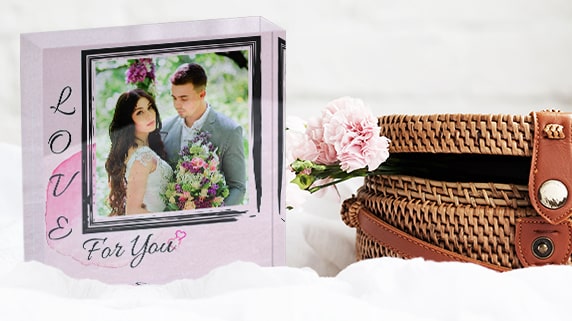 Frame your photo on a one-inch thick acrylic glass.
Image printed on the back of the block to reflect memories.
Diamond polished edges for a pleasant 180° view.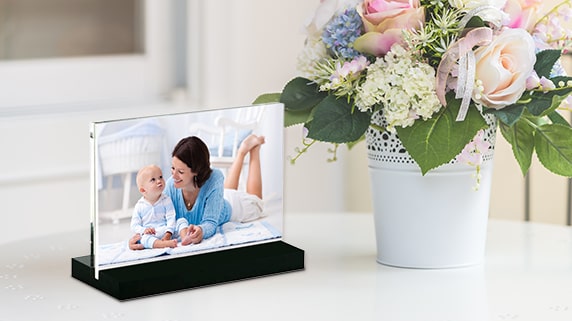 Acrylic tabletop display as a timeless décor.
Custom size options in acrylic table displays.
Perfect to show memories on a table or desk.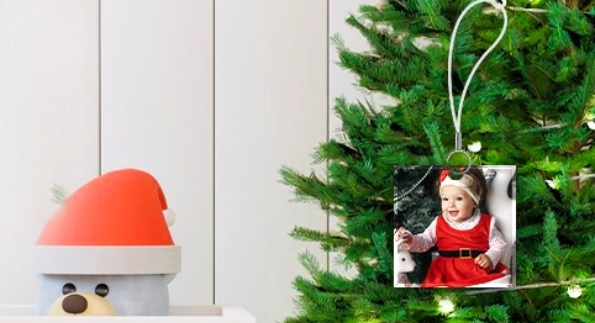 Now make Christmas evenings even more special with custom-made acrylic photo ornaments. Pick your preferred size and shape and decorate your Christmas tree beautifully.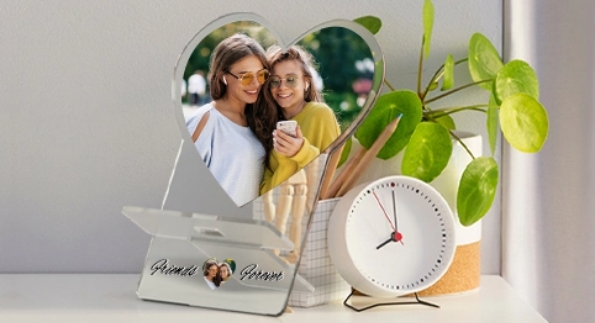 Get a custom acrylic mobile stand designed on CanvasChamp and flaunt your mobile phones. You can also get them customized for your best friend or better half who has a habit of frequently using mobile phones.
Display Your Photos In a New Way
Custom acrylic prints are just one of those options which can instantly brighten up any space with your favourite photo on it. It tends to give a beautiful depth to your photos, making it a good conversation starter if kept in a living room. After all, creating a unique visual impact through intimate or artistic images is what makes a home decor exceptional. Incredible longevity with fade-proof features and qualities. Exhibit photos artistically with the help of acrylic printing and your acrylic photo prints Canada designs will look fab.
Your walls mostly reflect on how you are in-person, which means exhibiting the photos the right way is necessary, and that comes by choosing the right medium. Acrylic glass prints are a number one choice when it comes to projecting depth, colours and perfect detailing of a photo. It is loved by home-makers and professionals alike, making it the right choice for you as well to finally print that focal piece for your room.
FAQs on Custom Acrylic Prints
Q:

What is an acrylic print?

A:

Printing a picture on photographic paper produces an acrylic print, which is then placed between two pieces of Plexiglas. Acrylic prints are highly durable and a wonderful choice if you want your prints to have a glossy finish.

Q:

How do you hang acrylic prints?

A:

Gently secure the Foamex to the wall or surface where you want to place the material, and it will remain hanging. Acrylic prints may be drilled with a basic home drill and nailed or screwed to most surfaces.

Q:

How to print text on acrylic?

A:

Text may be directly printed on the acrylic using processes such as UV printing, which offers a more moisture-resistant surface.

Q:

Which file formats can I upload?

A:

Our system accepts JPG, JEPG and PNG files of up to 25MB each. Please check before uploading that your data is in one of these formats.

Q:

How do you print on acrylic?

A:

When it comes to printing images on acrylic, digital printing is the recommended way.

Q:

Is face mounting and printing directly onto the acrylic the same process?

A:

No. The photo is printed directly onto the back of the acrylic whereas, in face mounting, a paper print is sandwiched between a substrate on the bottom and an acrylic panel on top.

Q:

Can you frame acrylic prints?

A:

Acrylic prints may be framed in any way you like.

Q:

How to hang the acrylic mounted photos?

A:

When you place the order, you will be able to see the different options to select the hanging hardware. That way, we deliver prints to you that are ready for you to hang on your wall. If you do not like the options offered for hanging, then you can arrange hardware of your own choice once the print arrives at your doorstep.

Q:

How do I clean my acrylic prints?

A:

A plain wipe down with a soft cloth on the front panel will do the work. You can use an all-purpose cleaner too but do not use on the photo panel side of the acrylic print or else you might end up scratching the photo.

Q:

How are acrylic prints made?

A:

The UV giclee printer prints the image directly on the acrylic material. Light refracts through the acrylic glass, giving the image depth and excellent image quality.