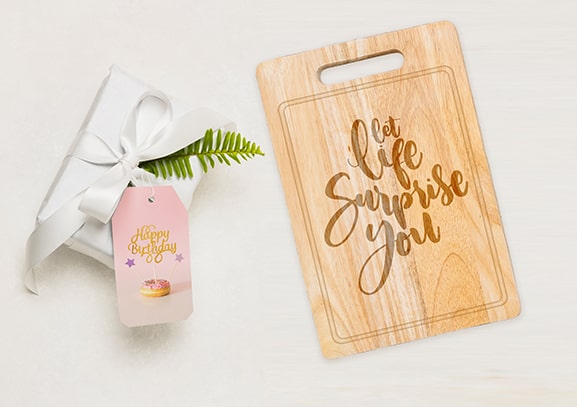 How to Design a Wood Chopping Board
Before getting started with customizing your chopping board, think about what you want to say to the person receiving it or the message you want to give when your guests see the board in your home.
There are many ways to personalize your chopping board: a lengthy message, initials, a small photo, brand logo, or sentimental quotes like "The secret ingredient is always - love."
Once you have a good idea of what you'd like to have displayed on your custom chopping board, upload your photo, image, or design into our design tool.
From there, we'll take you through, step by step, all the options you have available to you until you've completed a design to your satisfaction. Once you're ready, simply hit order, and we'll do the rest!