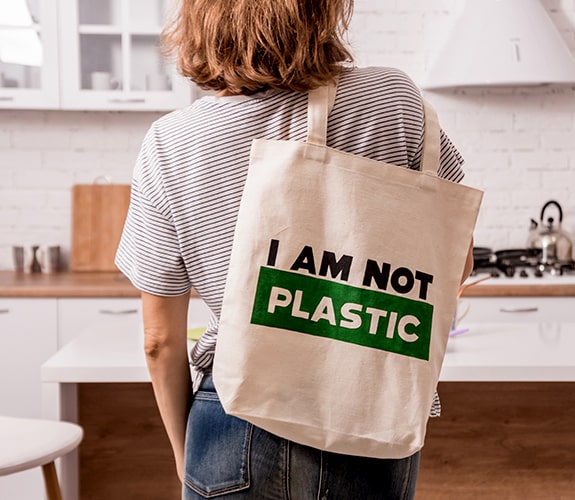 CanvasChamp Tote Bags
A perfect item to take you through your day!
Every woman deserves reliable large bags with plenty of storage capacity that are also highly comfortable to carry. You won't have to worry about forgetting something with a tote bag over your shoulder.
CanvasChamp's tote women's bag is large and roomy, carrying many valuable items for every occasion. It has enough space for everything and also has room for more.
We also assist you in determining which styles fit you best. Whether you need a tote bag for travel, work, or groceries, you can explore a wide range of our fantastic tote bags online on CanvasChamp.com.
You can also start from scratch and create your tote bag. You can choose any colour, size, and message, picture, or message you want to print on your bag.
Canvas bags from CanvasChamp have all the rationales for being environment-friendly –they are reusable and can be washed repeatedly, conveniently carried, twisted, and stored.
We believe everything that looks suave does not have to burn a hole in your pocket. Invest in tote bags from CanvasChamp, and eventually, you will have a luxury item with minimum investment.
Don't get caught up in your thoughts! Order inexpensive, realistic, adorable, multi-purpose and environmentally friendly tote bags from CanvasChamp now!