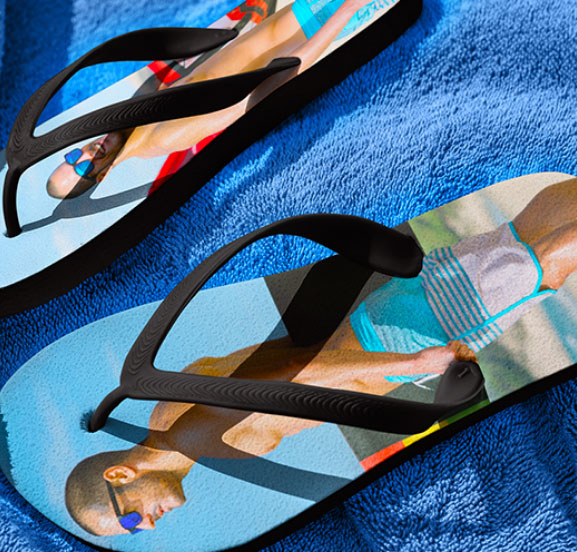 Specifications of Personalised Flip Flops
Create flip flops with beautiful designs
Flip Flop Sizes (approx. length in inches):

Small - 10.25"
Medium - 11"
Large - 11.75"
Extra Large - 12.5"
Kids Large - 9.25"

Material: Foam rubber
Thickness: 15mm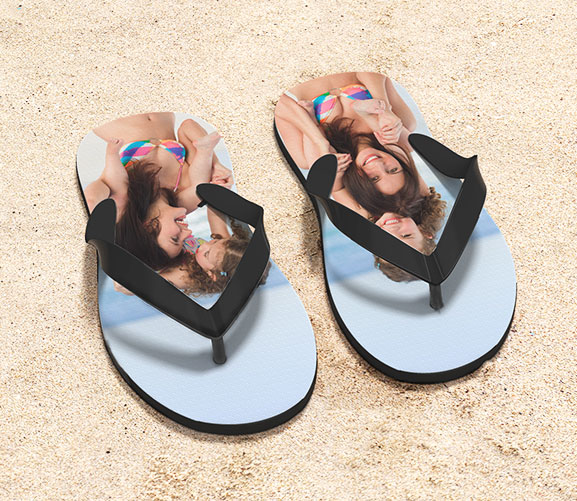 Customizing Flip Flops Couldn't Be Easier
Make your style statement with custom flip flops.
When you look for everything around you to be comfortable in those summer days, your flip flops should be comfy too. Getting high-quality flip flops is quite a trend, and they also reveal your style statement. With a printed base and a variety of colours, custom flip flops would be the right choice. Now, you can express your style by choosing the right pair of flip flops. Custom flip flops are not only very high in quality but also give guaranteed comfort. You can create something very fancy with uber-stylish flip flops by getting custom text, monogram or your name oriented on it. The customization is available for not only women but also men and kids. You get all the sizes of flip flops to fulfill your requirements.
Flip flops come in vibrant and sharp colours that will look stylish and will make you look different. The prints on the flip flops are of high quality, which lasts longer. If they get dirty, you do not have to bother and simply wash them. The print won't fade away.
You simply have upload your design. The order will reach your doorstep.