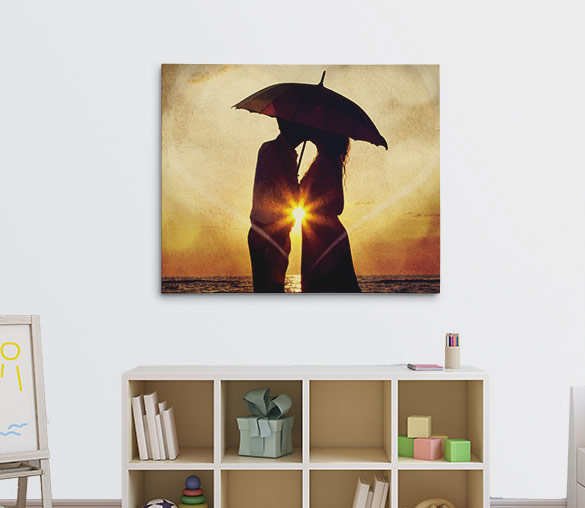 Personalized Photos on Canvas
Prints your favourite photos now on canvas with us
Your custom photos on canvas will display your favourite sweet memories in the best way possible using the highest quality canvas and printing technology.
Your pictures on canvas will look extraordinarily significant, making your memories exhibit themselves like an art gallery in your home's art decor.
In fact, in trade shows and conferences, artists and professional photographers love to display their artworks on canvas prints since they showcase work in the sharpest details possible! Now, you can get the opportunity to show your favourite photos on canvas with the help of CanvasChamp's design tool and make your space look exotic too!
Know the Hanging Hardware
Canvas prints come with five options in hanging equipment
Hooks

Sawtooth Hanger

Easel Back

Easel Stand

Dust Cover Back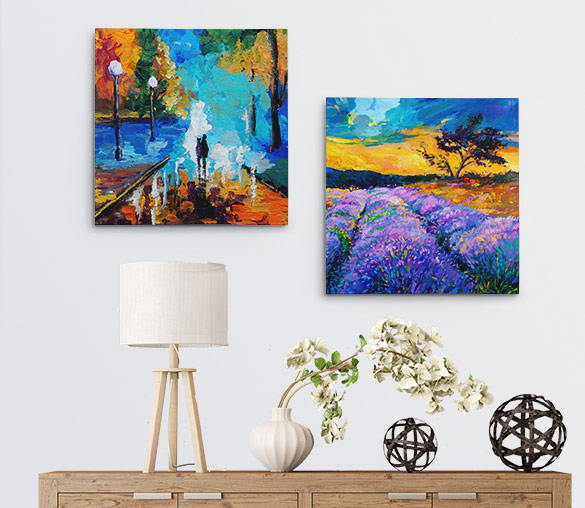 Print Your Photos to Canvas Online
At the lowest price, you can get the best art decor for your home!
Your custom canvas photos from us are printed according to your specifications on a 0.5", 0.75" or 1.5" thick canvas that is excellent for highlighting the brightest colours from your photos. This allows commanding the best attention from any viewer if you keep it as a focal point making it an instant beauty of the room. And all this class of art at the lowest price you can find!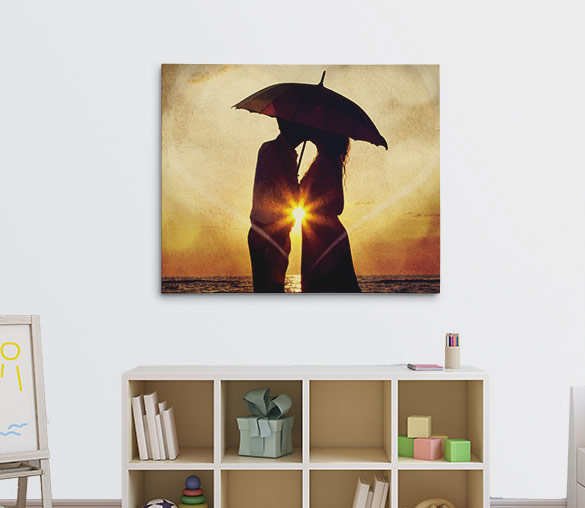 How to Maintain Canvas Prints
Clean them regularly to maintain them forever
By choosing to print your pictures with CanvasChamp, you give yourself the ability to display your favourite photos of any occasion and light up your room with memories associated with that picture for years to come. But since we use the highest-quality material, the prints will last you more than 99 years indoors, that's doesn't mean you won't need to maintain. You will only need to clean them regularly with a simple plain cloth and wipe off any dust away from it!