Canvas Prints
10% Additional Discount Order Over $149 + Free Shipping
use coupon code:

CAN10

|

Ends Soon, Hurry!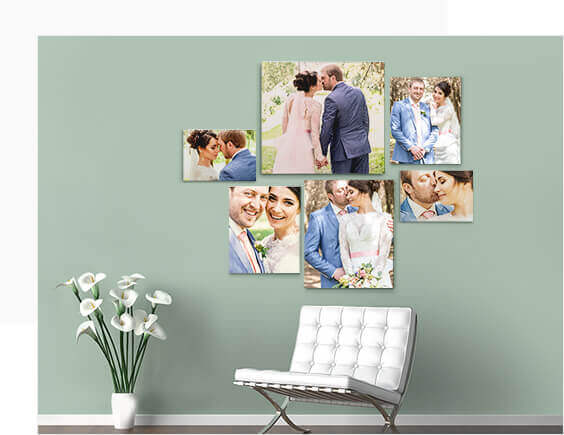 Give Artistic touch to your special moments
We often try and capture our special moments with the loved ones. This can be from a recent trip or a family get together in the backyard. The essence of special moments deserves to be enchanted with the best ways to preserve and treasure them. This is where custom canvas prints plat a crucial role. Craftsmen's at CanvasChamp believe that every picture is adorned with numerous hidden expressions that work as a fuel throughout our life, motivating, inspiring and adding bliss to live. To ensure they remain with you forever, we would like to introduce our best quality custom canvas printing in Canada.
Here are few perks you get with our photo canvas prints:
• Hand stretched by expert artisans
• The range of customizing options
• Polycot coating that makes them durable and beautiful
• Lamination ensures longer life and better color vibrancy
• Shipped in ready-to-hang condition
The team CanvasChamp has a decade's experience in crafting cheap custom canvas prints for people across the globe. Now when we say cheap, we intend to highlight the affordable price range that we offer. We thrive to create custom canvas prints online at the most affordable rates.
MAKE canvas prints
Enchant your arena with photo canvas prints
Spread the vibes of motivation, love, and inspiration by printing your best photos on custom canvas prints
Edges
Framing
Effects
Thickness
Lamination
Hanging
Answered Questions
Reviews
Great Edges
Mirror Wrap

Your perfect companion when you don't wish to miss even the tiniest detail.

Image Wrap

Express your pious feelings seamlessly with the image wrap canvas prints.

Gallery Wrap

Cover the borders with a solid color to match the wall and your theme.
Framing
Not just the design aspect but we at CanvasChamp leave no stone unturned to give your best experience. Our wide range of framing options helps you further customize your photo canvas to match with the design theme of your home or office walls.

Golden

Modern Black

Silver

Mahogany

Blonde Maple
Effects
Want to explore more with your custom canvas prints? Try adding additional effects using our dedicated design tool. The tool helps you scroll through our range of frames and empower you to choose the frame which you believe is best for you.
Original

Keep your photographs in their original effect without making any additional changes in the appearance and bestow your canvas print with bliss.

Gray

Fan of different shades of gray? This may be that one inclusion you'd like to have in your beautiful custom canvas prints.

Sepia

Dip your gorgeous canvas prints in the brown hue and add that mesmerizing and captivating blend of classic days.
Thickness
Our experts believe that the thickness of canvas prints play a vital role in the overall appearance. Having said this, we think it becomes our duty to share the different widths and their best fit.
Thin Wrap

This one measures at 0.75" and is considered perfect for small sized frames.

Thick Wrap

measuring exact double, at 1.50" the thick wrap works flawlessly for large frames.
Lamination
We all are well acquainted with the fact that lamination coating not only prevents from attacks of alien materials but also add to its looks.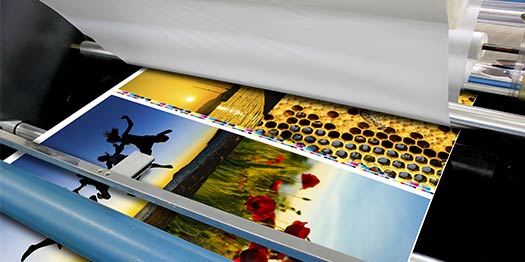 With our preventive lamination coating, you can avail a host of benefits like:
Protects from harmful sunrays
Blends additional brightness to your photo canvas print
Protection against weather conditions
Adds bliss to your black and white custom canvas prints
Unharmed life expectancy of minimum 10 years
Hanging
The team of experts at CanvasChamp is dedicated to serving you with the best custom canvas prints online. In a commitment to the same, we try best to serve you with a range of customizing options for your custom canvas prints.
In lieu of the same comes our hanging options. Here are few for your reference:
Sawtooth Hanger

Placed behind your canvas print at the center, the sawtooth is considered as the most basic yet effective hanging option.

Easel Back

Designed for smaller prints, it can be an invincible way to support your custom canvas prints in the most affordable way.

Dust Cover Stand

This one not only helps you hang your photo canvas print but also protects it from dust. Eventually increasing its life.
Ask about Canvas Prints and get answer in email.
Questions and answers about Canvas Prints
Q: Hello are you able to do a print in 20" by 60"Thank you
A: Dear Customer, Greetings! Thanks for choosing us! please take a note that the maximum size we can print is 54 x 54 so we can do 20 x 54 sorry for that. Please let us know if we can help you further. Kind Regards, Sam Canvas Champ.
Is this question useful?
Yes
No
Q: Do I need to allow space on all sides of print for wrap-around/mounting? And if so, how much space on each side will be needed? (Say my actual image is 10x10, do I need to create a 2 inch border on each side so that none of the actual information in my picture is lost, making it 14x14?)
A: Dear Customer, Greetings! Thanks for choosing Canvas Champ, Please let you know in case of mirror wrap or border color there is no chance of cropping off your image. So no need to ad extra 2 inches on either sides. Please let you know there is a comment box where you can write that you want proof of your image and our designing team will send you the proof accordingly and we will not proceed without your approval. Thanks, Canvas Champ
Is this question useful?
Yes
No
Q: if I order custom size say 40"x28" (rolled) so no framewill that be what you print? or will you include 0.75 bleed for frame and a bit of white for staples on back.. or would I have to do 40"+0.75"+0.75" (for both sides of the frame and x 28" +0.75" + 0.75"total for 41.5"x29.5" and even after will that still have a bit of white left for staples?please let me know asap .. and also turn around time.. I can come pick it up.. no issues just need it by Friday.also where are you located?found you on a map near Toronto is that correct?Thank you
A: Dear Customer, Greetings! Thanks for choosing Canvas Champ, Please let you know in case of Rolled canvas we use to provide you extra 4" space on either sides (Height and Width). If you choose 40" x 28" Rolled canvas, then the print will be of 40'x28" size and we left extra 4" space so the Total canvas size is 44"x32" size. Please let us know if anything else i can assist you with. Thanks, Niik Canvas Champ
Is this question useful?
Yes
No
Q: Hi. Does your canvass print include frame?
A: Hello Noelle, Our canvas prints are stretched on a wooden frame which are ready to hang prints. We offer two options for the frames, 1) The thickness of the wooden frame is 0.75" 2) The thickness of the wooden frame is 1.5". Also we offer designer frames around the canvas prints in different colors like black, white, brown, walnut, golden etc. You can email us at cs@canvaschamp.ca for further queries regarding your order. Thanks
Is this question useful?
Yes
No
Q: Do you have an option where I as the photographer can add my name to the front or back of a photo canvas print?
A: Hello there, Thanks for getting in touch with us. We sure do have that option. You can add your signature to your pictures or our design team can guide you further for adding more specifications to it. We also drop ship orders for a lot of our photographer clients where we do not add our logo or name to the products. Kindly let us know about your requirements and we will meet them with amazing quality of products. Please email us on cs@canvaschamp.ca
Is this question useful?
Yes
No
Q: Do you have an option for resin finish on the canvas prints? Where are you based? Do you ship to Toronto?
A: Hello there, Thanks for reaching out to us. Yes we do have an option for a resin coating under the name of lamination. If you opt for lamination then we coat the prints with resin. We are based in USA, and we provide shipping anywhere in USA, Canada, Australia and New zealand. For further queries please email us at cs@canvaschamp.ca
Is this question useful?
Yes
No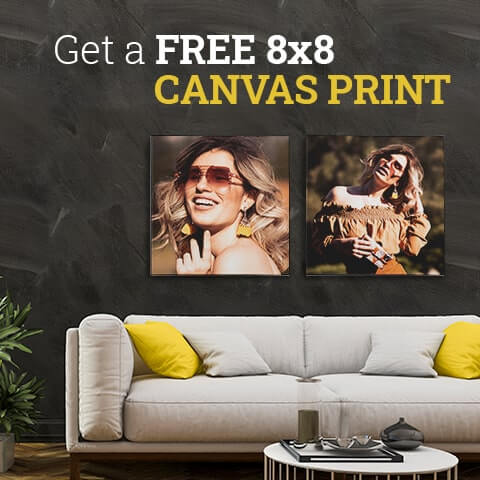 X
Join The
CanvasChamp Family!