Top Personalized Christmas Gifts Worth Trying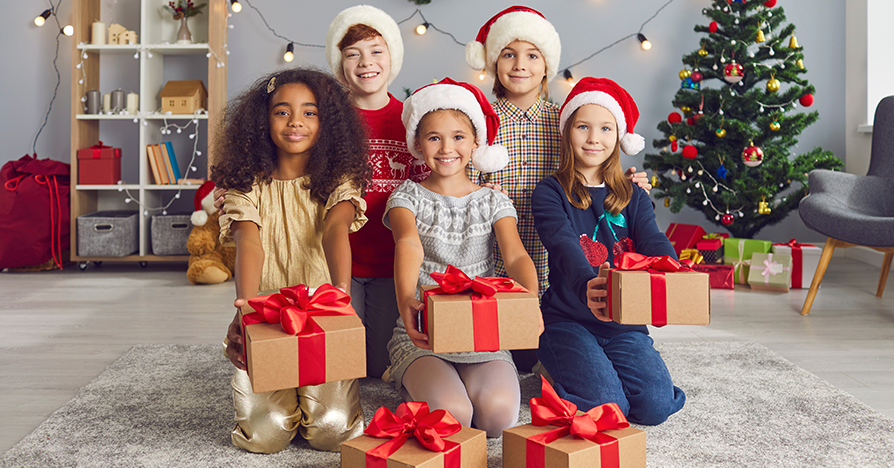 Christmas is around the corner, and you must be wondering what to gift your most loved ones to make their Christmas happier. Well, Christmas is the season of joy and gift-giving. But as the saying goes, "The real happiness doesn't result from what we get, but from what we give." 
The delight you watch in those little eyes after receiving gifts that you give them is worth everything. But gifting gadgets to your kids and family members just because their peers have them might not be a cool decision just yet. So how about you try personalized gifts this year? We have shortlisted a few personalized Christmas gifts for you.
Top Personalized Gifts for Holidays :
1. Canvas Prints
In canvas prints, the digital images are printed over a canvas fabric stretched on a wooden frame. We all have at least one traditional painting or a family photo in our homes. 
But today, canvas prints are taking over, and gifting canvas prints to your loved ones, this Christmas will indeed become a reason to be more joyful than ever. Give premium quality canvas prints as gifts that will only increase the beauty of your friend's, family's home.
2. Photo Collage
It is said that a photograph keeps a moment from running away. Won't you love to revisit a memory with your friend by capturing it in a photo collage? 
A customized photo collage can be one of the best gifts for Christmas. You can pick photos from your favourite trip or your graduation day. 
Memories are indeed timeless treasures of the heart. And your loved ones can relive them, just by a glance to their wall on the photo collage they designed.
3. Split Canvas Prints
Split canvas prints are the new trend, by which you can give your wall a classy look. And gifting your precious ones split canvas prints can make them remember you as it can be a bold masterpiece that can turn out as an excellent focal point. 
You can show how creative you are by printing an image that splits in the right places. By breaking a photo printed on canvas prints, you can create a dynamic memory to make exceptional wall art.
4. Photo Calendar
Personalized calendars are a great gift idea to share your make everyone ready for special days. Plus, it is a gift that will last all year. And since the new year is around the corner, you can make it easier for your friends and family by giving them reminders not to miss out on special days by printing them on a photo calendar.
Also, not every day is the happiest or memorable. To make them focus on the best thing that happened to them this year, you can select the photo which depicts their most cheerful self. A perfect mix of a suitable theme for 2021 and some favourite photos will surely do wonders on photo calendars.
5. Custom Photo Mugs
Imagine your favourite person is waking up to a cup of tea or coffee by remembering you.
It sounds so good, isn't it?
You can create a unique personalized gift perfect for the special people in your life. Just pick the right photos that you shared with the recipient to print on the custom photo mugs, and that's it! You must gift customized photo mugs to your loved ones this Christmas to enjoy their hot chocolate with marshmallows better!
6. Photo Pillows
Gifting customized photo pillows are an excellent yet unique way to show your friends and family affection.
Winter and Christmas holidays call for a cozy season, and you must want to warm up your loved ones with a soft pillow. And choosing the right picture from your photo gallery can make their Christmas a lot better. 
7. Custom Photo Umbrella
What if every rain or snowfall would make your friends and family remember you for being their saviour? You obviously wouldn't want them to get wet and catch a cold, right? You can keep them prepared to go out during winters by giving them a customized photo umbrella this Christmas. 
Most of us tend to lose our favourite umbrellas often, but with a customized photo, you can be saved from that. 
8. Photo Puzzles
Photo galleries and frames are highly common and not highly appealing for many. People prefer items that are easy to use and equally enjoyable. In this context, photo puzzles are a suitable choice with both benefits. 
You can partner with a reliable professional to customize a photo puzzle set with your chosen image. Those you give the gift to would enjoy re-arranging the puzzle pieces properly. Indeed, they would appreciate the picture of a special moment. Thus, you should consider this as a suitable Christmas gift option. 
9. Photo Album
Christmas is a fun period to spend with your loved ones. During this holiday, most families and friends make unforgettable memories that they wish to cherish for the rest of their lives. 
So, frame your gift idea around the same thing with personalized photo albums. Add pictures of them in unique layouts, and include multiple images of their loved ones. 
Highlight the most memorable moments of your time together, and they will cherish the gift forever. 
10. Magic Mugs
Imagine this: your loved one is sitting down for a drink of warm eggnog or hot chocolate one winter morning. 
They take a sip of the delicious beverage, enjoying the excitement of Christmas in the air. Then, they look down, and what was once a plain black mug displays the image of their younger selves. Surprising and unique, this would surely bring a smile to their face and warm them from within. 
Indeed, that is what Magic mugs are, and many customers opt for custom-printed mugs as gifts. You can choose one picture in a wraparound format or a photo collage for the image. The picture would appear when the mug gets warmer, with no creases or breaks in the print. Indeed, this is one of the best gifts you can choose as a Christmas present. 
11. Personalized Luggage Tags
Is your loved one going away for a long time or generally residing in another city? Or do they travel very frequently?
If so, then you must give them personalized luggage tags. You can add different themes or layouts to these tags, like a text label or a particular image. Either way, whenever they look at the tag, they think of you. 
12. Acrylic Photo Block
The standard photo with a frame style is not the best gift choice for many people. Instead, they opt for the more stylish and unique acrylic photo blocks, and you should do the same. This has a 3D effect. Plus, you can use it simply as a placeholder on the shelf or desk as well. 
You would find many options available in terms of style and size. Make your own by adding striking imagery to it. That is up to you and who you are giving the gift to. 
Personalized gifts for Christmas are also available on our website. In addition, there are many other options that you can choose from.
People we have supported and worked with since the beginning often go overlooked. Holidays provide an opportunity to treasure them. But, ultimately, it is your thoughtfulness and generosity that matter most. 
Your friends and family will be happier this Christmas when you give them a customized gift from our store.
These were the few best gifting options for this Christmas, and you can visit our website to get a personalized gift as well.
We often forget our friends and colleagues who have been our constant supporters and stood with us through thick and thin. And occasions like Christmas gives us a huge opportunity to cherish them. What matters the most is your beautiful gesture behind gifting someone. 
Gift one of our customized products to make your friends, family's Christmas more cheerful.