5 National Pet Day Gift Ideas - Unique Pet Gifts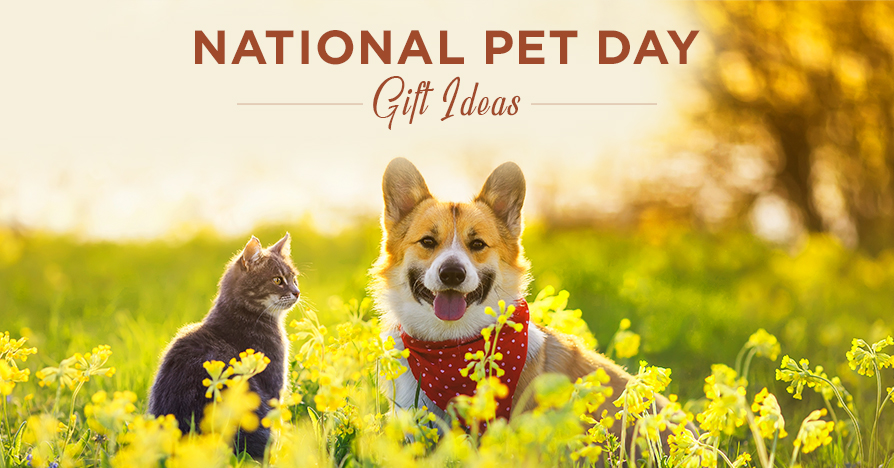 Do you know that the national pet day is approaching on 11th April? It is a special day for pets to display your respect and love for their compassion and loyalty. The attachment of pets and people is encrypted in history, which calls for exclusive celebrations.  
So, what is your plan for the upcoming national pet day in Canada? There is no need to worry as we've some great plans for you. How about gifting something special to your pets on this national day credited for pets? You may have been taking care of your pets by offering them all the necessities and shelter. It does not mean that they deserve something tremendous but loves something creative and exclusive. 
How about exclusive and valuable gifts like national love your pet day quotes? You must have seen such gifts from different online service providers. For example, CanvasChamp is a leading online photo gifting service provider that offers a range of gifts on national pet day. 
Top Unique Pet Gifts
Are you confused about finding the perfect gift for your four-legged family members on this national pet appreciation day? You do not have to worry as we have listed the top five options in the pet day gift options: 
1. Pet-Shaped Pillow
Do you want to bring a companion for your darling pet? How about gifting them some pet-shaped pillows? These pillows look like a companion for your pets, but soon, they will realize that these are just pillows that they can use or you at home. The only thing is that these are in high demand as one of the widely liked gifts on the national pet day in Canada. So, to avoid last-minute issues, you may have to order these pet-shaped pillows well advanced in time. 
2. 3D Photo Printing
 
Are you in love with some memorable photos of your pets? Then, it is the perfect time to get them printed and placed in the home. The modern and advanced technology of 3D brings the best out of these fantastic photos. All you need to do on this national pet day is connect to some photo printing services with expertise in 3D printing. It is easy to use the advanced technology ink printing that brings the 3D technology on your walls and all this at highly affordable places. 
3. Photo Pillow
 
Pillows are used in every corner of our place, and what else to go for than these pillows as gifts dedicated to your pets? You can select any exclusive moments with your pets and get them printed on the soft and comfortable pillows according to your taste and design needs. The high-quality printing technology takes charge of communicating the emotions shared by you for your pets on these comfortable pillows. Not to miss is that you can go for multiple photos on these customized photo pillows. 
4. Photo Frames
 
Photo frames are the widely popular gifts many pet owners like out of all the possible gifts available on this national pet day. You must have taken unique, memorable clicks with your pets. So, let us get them printed using a photo frame that is lovable, durable, and affordable. There are options to choose from the range of photo frames in wooden, metallic, or stylish metal designs. Hence, you do not have to compromise on the design needs even while bringing the best clicks with your pets on it. 
5. Wall Stickers
Are you a great admirer of wall stickers? If yes, go for the dedicated pet wall stickers to make your place and pets happy. There are options to choose from the range of sticker types, including bold, caricature, photo stickers, etc. The high-quality printing on these wall stickers ensures that they remain high on durability and match the style needs of your place. The leading online sticker manufacturers' online wall sticker design tools make it easy for commoners to create fantastic wall stickers for their pets. It is easy to settle down with the pre-existing templates or create something exclusively for your pets. 
Wrapping Up
If you are looking for something unique on this national pet day, go for the special pet gifts mentioned above in the list. All these gifts stand high on creativity and affordability. There is no need to miss the bus on this national day dedicated to pets using the national love your pet day quotes. 
Some of the top lists of creative gifts include pet-shaped pillows, 3D photo printing, photo pillows, photo frames, and wall stickers. If you are looking for the best celebrations for national pet day in Canada, these gifts can be your best partners. If not the national day for pets, you can surprise your pets with these gifts.