Top 10 Affordable Valentine's Day Gifts Canada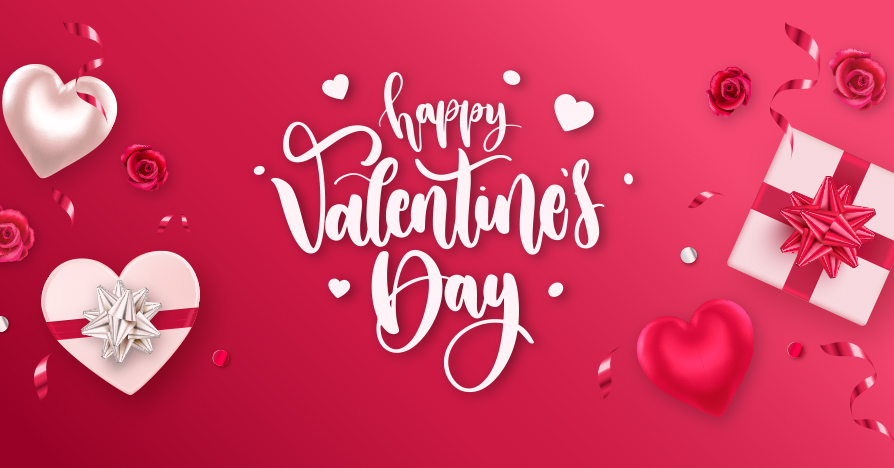 The pressure to get the best valentine's day gifts as the day of love gets near. Of course, you can always go for the typical gifts like the red roses and heart-shaped candies, but they might sound stale now. If you are done with the same old gifts, or you wish to switch them for this holiday, we have some great valentines day ideas on a budget for you. The day is all about showing love to your best half, and you can easily spend hundreds of dollars, but that doesn't mean you cannot go on a budget this year.
Best Affordable Valentine's Day Gifts Canada
Here are some top affordable valentine's day gifts ideas that will help you buy a fantastic gift without having to break your bank.
1. Heart Shape Moon Lamp
It is easy to express your love with a heart-shaped moon lamp. You can design your own 16 colours heart-shaped moon lamp by heading to our website. Pair the heart-shaped moon lamp with a unique wood stand which allows the lamp to sit effortlessly anywhere in the surrounding. When you give this on valentine's day, you can expect an instant awe-moment. All you need to do is use some of the best shots to make it memorable. The lamp is rechargeable, but it can stay lit for at least 12 hours, making it one of the best buys.
2. Custom Woven Blanket
Let your partner experience the satisfaction of personal memories engraved on a woven blanket that keeps them warm throughout. You can spice up your bedroom by adding a personal touch to the woven blankets. Whenever your loved one sees this blanket, all they will think of is your love and memories that keep their life full of memories. The receiver will indeed have a warm smile on their face while they see the blanket for the first time. These personalized blankets are made of 100% cotton material, and the tassels on the edges add more glam to them.
3. Double Layer Acrylic Frames
While your loved one is away at work, they can cherish the special moments with you as the double-layer acrylic frames allow you to display your memories in style. These frames are specially designed for your beautiful moments and memories. We help you freeze these memories on acrylic frames and keep them safe for the rest of your lives. So this valentine's day, you can gift this fantastic acrylic frame to your loved one and keep the memories safe. The frames make your space warm and fuzzy.
4. Mobile Stand
When you think of a mobile stand, you would think it is so dull! But that's not always the case, as our acrylic mobile frame is quite exciting and pleasant. Mobile stands come in handy because holding a phone too long is annoying, whether you are at a conference or watching a video while cooking. Our mobile stands are portable yet trendy. These are suitable not only for your workplace but also home. You can easily personalize the stand in the way you want and make your valentine's day gift special.
5. Power Bank
Are you looking for a witty but also unique gift? Well, your hunt gets over here as personalized power banks make one of the best valentines day presents. At the same time, your other half is always on the go but has no solution to charge their phone and stay connected to you. So you can give them this unique power bank with your picture, which reminds them to keep their devices charged so they can keep in touch. Custom Power banks are helpful because it is not always easy to carry chargers around in trams and ferries.
6. Love Plaque
Who doesn't love to immortalize their song? Well, your loved one will jump out of joy when they see a customized love plaque. You can design your loved one's favourite music cover made from acrylic plaque displaying your favourite photo, artist name or title. Unfortunately, we do not help you create your acrylic love plaque and deliver Spotify plaques to your space. You need to have one Spotify URL and insert the same in the design tool while designing the plaque.
7. Photo Umbrella
The personalized photo umbrella will make your loved one fall in love with the rain. You can easily design your umbrella in a few steps. First, you can find different fabric options with us and get a beautiful look in the rain.
8. Quotes on Canvas
The brick mortar will help you build a beautiful home, but only emotions can make it a home. When you give quotes on canvas this valentine's day, your loved one can learn what true love is about it. You can print extracts like love is the only thing you need in life. Your loved ones will love you more while you pen down your love quote, especially for them.
9. Lyrics on Canvas
If your loved one is a music lover, you can surprise them with lyrics on canvas. Music can take you to another level. The song's lyrics can help you showcase the emotions you have been concealing over time. Finally, we have a song for the love season. The music is close to heart and narrates our feelings in a way that needs to be personalized in song lyrics. The custom lyrics on canvas help you create various options to make your customized lyrics on multiple prints.
10. Photo Mugs
Some special valentines day mugs will make your day of love pretty special. When you give photo mugs to your loved ones this valentine's day, they will reminisce about all the golden moments while sipping on hot beverages first thing in the morning.
If you are looking for a budget-friendly product, you can check these products as they are unique and functional. These products will help your loved ones keep you in their memories. Make Valentine's Day special with our custom products.