How to Enjoy Easter This Year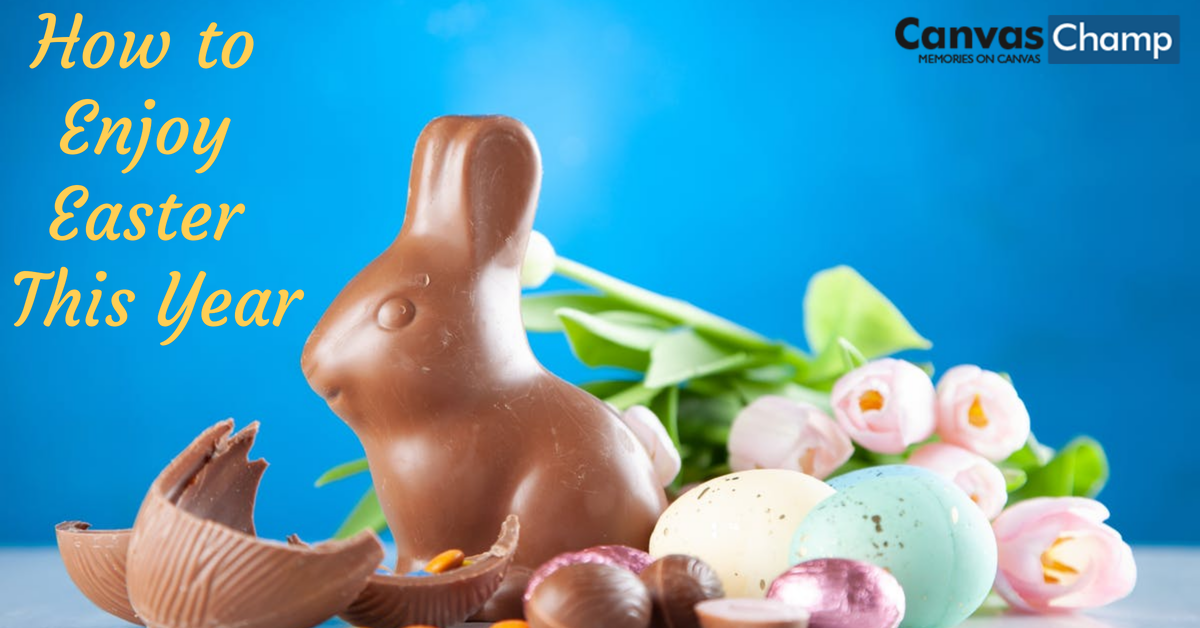 Coronavirus pandemic, so far, may have been the most severe thing that has happened to us humans. But if you look outside your window, you'll see how beautiful the world has started to look from all the less activity of us buzzing on this planet.

Since everyone is requested to stay home to be safe, how to know whether we can still enjoy all the upcoming happy times like Easter, which is here already?? Well, you may not get to conduct easter hunts at large, eat peeps together or even have a social gathering. But we know a way where you can still keep the spirit of Easter here during such times!

You can still enjoy the freshness of spring with pastel colours everywhere through personalized photo gifts! Still, confused about what we just said? Don't worry. CanvasChamp will help you celebrate a safe Easter with friends and family through custom photo gifts where you can print all things spring and pastel on them to gift it to your loved ones.

Everything is cheerful about Easter - the nests, eggs, soft colours, all that sugar - it is THE time of the year to lose yourself in the resurrection of nature. Religiously, this is the time to worship Jesus' resurrection. Brunches, get-togethers were the primary thing adults and children both looked forward to attending. This time instead, send across your family and friends some Easter spirit-filled photos to them on gifts like photo puzzles, canvas prints, magic mugs or even on acrylic photo blocks.

Here's what you can gift to whom to help enjoy this Easter from home:
Print away photos of kids painting eggs wearing cute bunny nose and ears to your family who awe at every smile of the children!
A family photo on an acrylic photo block to grandparents will undoubtedly be kept as a priceless diamond on the shelf.
Pictures of kids taken during the egg hunt will surely look alive in 3D photo prints!
A photo of that brunch where aunty Karen told you about gossip would freshen up a lot of good memories!
Delight your kids with peeps printed on a magic mug! The peeps will only be revealed when there's hot liquid inside the mug! Watch them be taken by surprise!
Here's an infographic for you to help you have a Safe Easter this year
CanvasChamp is here to help you spread happiness across your social circle. Get to send away happy customized photo gifts in just a few minutes at a pocket-friendly budget!