Guide to Gift-Giving Etiquettes to Follow in Canada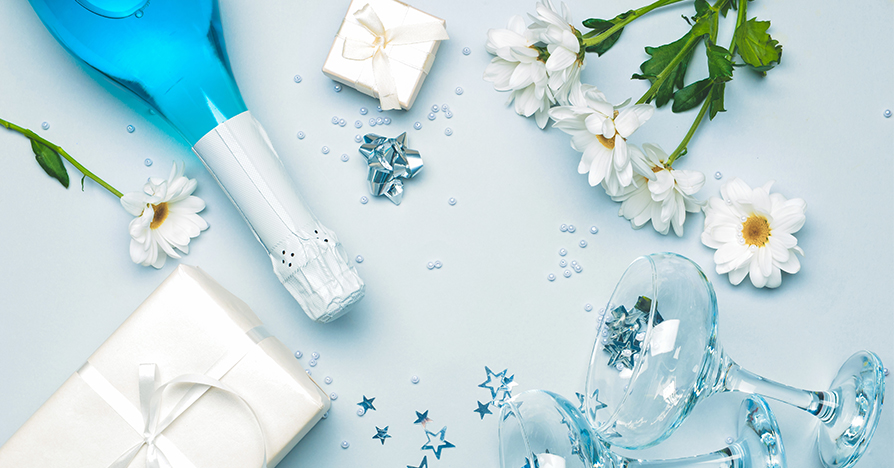 Canadians are pretty jolly and lively and enjoy both their personal and professional lives to the fullest. They make sure to offer thoughtful and emotion-filled gifts to others for whom they have a lot of respect, admiration, love, and adorableness in their hearts. That's why there are no strict rules regarding gift-giving etiquette and customs in Canada. 
Exchanging presents is usually done on special occasions like Christmas, New Year, Thanksgiving, birthdays, anniversaries, parties and get-togethers and many more. However, people don't give high expectations regarding the gifts because, for most Canadians, the motive and intention make the presents more welcoming, soothing, and cherished. 
If you are new to Canada or don't know about the business gift etiquettes, we believe that this open discussion will help you gain basic knowledge about gift-giving in Canada.
Topics covered in this blog:
1. Gift-giving Customs for Business, Private Parties and Events
2. Top Gift-giving Ideas for Corporate Parties 
3. Best Gifts for Close and Loved Ones 
4. Do's and Don'ts of Giving Gift Etiquettes in Canada
5. Occasions for Giving Gifts in Canada
Hop on to whatever you're interested in!
1. Gift-giving Customs for Business, Private Parties and Events
Canada is famous for family and corporate parties, thanks to the lively and vibrant lifestyle, both in the urban towns and the outskirts. So arranging a small party for celebrating Easter with family or a humongous official party to raise a toast for a colleague who recently got promoted is quite common in this North American country. 
Even though the emotions, feelings, and thoughts remain the same, there are slight differences in the gift-giving etiquette in Canada that you should know before you buy the presents. 
Business Parties/Gatherings :
1. For business parties and events, gifts need to be formal, decent, and more sophisticated. Whether your sibling is working with you or your childhood best friend, you shouldn't gift anything personally. 
2. Corporate gifts should be smaller and valuable so that the recipients can enjoy the present while using it. 
3. Bribery through presents is strictly prohibited in Canada, especially in high-end corporate and business places. If the company you are working in has laws against such gifts, one might end up in jail or be fired. 
Private Parties/Gatherings :
1. Parties like birthdays or anniversaries are usually celebrated with close family members and loved ones. So, you should look for a gift that can portray your emotions and feelings at once. For example, a premium bottle of wine, a box of choco goodies, or customized wall art are perfect gifts for such personal events. 
2. You should carry a good gift for the host/hostess when you are invited to someone's house for the first time. Apart from exchanging pleasantries and welcomes, you should carry a good gift for the host/hostess. 
3. If someone in your family is throwing a weekend party or a get-together event, you should focus on gifts that can strengthen your bond with others. Do not go overboard and get extravagant or high-priced presents as it might make a wrong impression on the recipient's mind. 
2. Top Gift-giving Ideas for Corporate Parties 
1. According to Canadian culture gift-giving in business ethics, you should stick to professional and formal-looking gifts. So, for example, the customized luggage bags, a canvas split print, custom pen drives, photo bookmarks, and so on will be the best choices. 
2. You can also give customized coffee mugs to your colleague as a birthday gift, Christmas present, or as a token of apprehension for their success.
3. If you want to congratulate someone on their success, you can go with framed prints, acrylic photo blocks, or a canvas board with a personalized message printed on it. First, however, make sure that the photos chosen are proper and have high resolution.
3. Best Gifts for Close and Loved Ones 
There is no restriction when it comes to giving presents to your loved ones. However, as per the Canadian gift-giving customs, you should always look for presents with high emotional values in place of monetary costs. So, keeping that in mind, we have discussed some of the best gifts, you can give to your partners, families, in-laws, siblings, and so on. 
1. For your partner, you can go with any kind of personalized gift like photo coasters, photo pillows, moon lamps, clear frame acrylics, and so on. A hexagonal photo frame will also be fantastic to create a wall gallery. 
2. Any photo-printed gift will be the best present for a pregnant woman who is exceptionally close to you. The photo can be a baby's picture or one of her photographs with the baby bump visible. You can also give such gifts during the baby's birthday to create beautiful memories. 
3. Home décor gifts are best for senior females like coasters, wooden chopping boards, mugs, pillows, cushions, wall arts, etc. 
4. Do's and Don'ts of Giving Gift Etiquettes in Canada
Do's of gift-giving :
1. For usual parties hosted by someone you know personally, you can carry chocolate baskets, flower bouquets, or a customized small gift. 
2. If you want to present wine as a Christmas or wedding gift, make sure it's of premium quality. As for corporate gifts, champagnes will be a better choice. 
3. There is no rule where the recipient needs to open the gift in front of the giver. They can open a gift after receiving it anytime. 
Don'ts of gift-giving :
1. Giving money or cash as a gift is not acceptable, no matter how well you know that person. 
2. Giving red roses won't be a suitable option since these flowers are offered only with romantic intentions in Canada. 
3. Also, there is one rule with flower gifting, which is for the white lilies since they are given at funerals only. 
4. Bribery through costly gifts is not allowed in the Canadian corporate sector, no matter who is on the receiving end.
5. Frequent gift-giving is not encouraged in Canada. 
5. Occasions for Giving Gifts in Canada
Some of the best occasions for which you can gift a present to someone else in Canada are:
Birthdays

Weddings and anniversaries

Retirement parties

Achievement parties

Formal events

Personal or family dinner parties

Barbeques or housewarming parties

Christmas and thanksgiving 
Wrapping up!
We now hope that you will be able to send the best presents to the intended person with our gift-giving tips. Just make sure to put your thoughts and feelings in the gift, as these pleasantries are significant ways to strengthen social and emotional bonds with others.