A New Way of DIY is Here for Personalized Decor!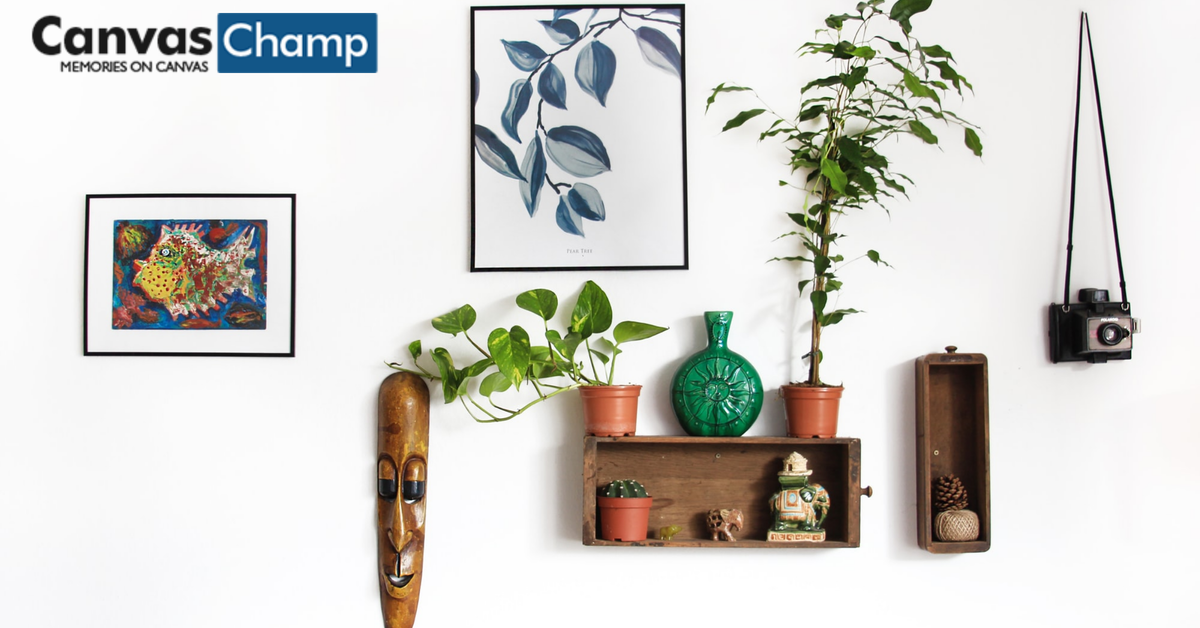 DIYs are awesome till you don't have to put too much effort. However, if you still don't get the right result despite putting, yet after giving too many efforts, DIYs loses its charm. Although DIYs nowadays are mostly done by someone who loves too much craft, many home decor items done through the same process are evolving thanks to the advent of technology. DIYs have become comfortable with online e-commerce companies that do all the hard work and deliver the kind of artistic or creative things you need.

Same way, CanvasChamp helps you create some fantastic home decor with your favourite photos printed on literally anything you want. Do you want your photos on canvas? It is possible! How about your favourite moments printed on fridge magnets? That is possible too!
3 Ways to Make DIY Personalized Home Decor
CanvasChamp has three most uncomplicated and trendy DIYs home decor items through which you can decorate your home and also gift them to your loved ones!
Ever thought about making your pictures look artistic like museum paintings? You can now easily print your photos on canvas through the following steps.
Step 1: Pick your favourite photo
Step 2: Upload it on CanvasChamp's design tool
Step 3: Customize your image on the tool
Step 4: Preview and Submit the design
Step 5: Wait for the photo on canvas to get delivered at your home

Canvas prints can make your space look absolutely exotic as if a professional renovator designed your home. You can usually decorate walls that have ample space with the help of canvas prints.
Personalized photo magnets can win hearts if kept anywhere in the house. Since the magnets can stick to any metal surface, just imagine decorating your unexpected places with photo magnets. Here's how you can create photo magnets:

Step 1: Choose a material, shape and size of personalized photo magnets
Step 2: Upload your images on the design tool
Step 3: Personalize your photos with options like background colours, layout, add text and clip art
Step 4: Review your design and 'Add to cart'
Step 5: Wait for us to deliver to your doorstep!
Bring your photos back to life by printing its 2D versions into 3D via 3D photo printing! 3D photo prints can make your walls jump out from the otherwise dull background.

Here is how you can create your photos for home decor from 3D photo printing:

Step 1: Upload your photos on the editing tool
Step 2: Select custom size, hardware and finish for your photo
Step 3: Add to cart and wait for the 3D photo prints to get delivered to you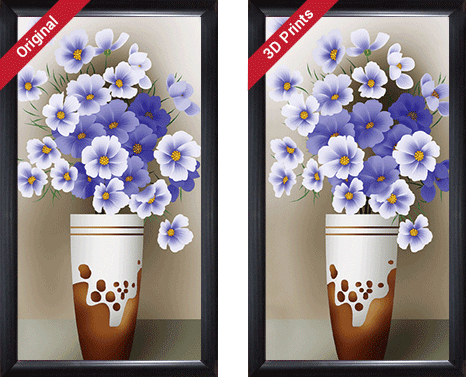 CanvasChamp can help you make fantastic DIY projects easy to accomplish with your kids and yourself! You can even gift these items to your friends and family for their home decorations. Check out more amazing personalized DIY projects with CanvasChamp!