Why Custom Umbrellas are High Visibility Corporate Gifts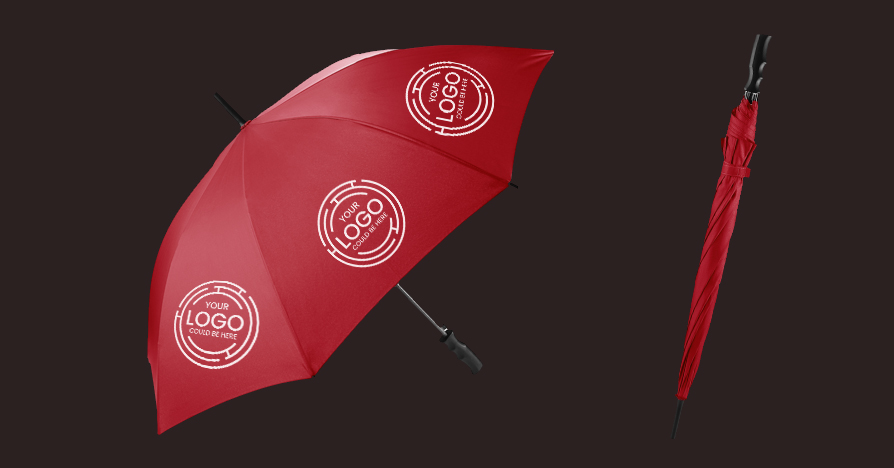 All of us are aware of the incredible benefits of umbrellas. They protect us from the constant downpour, scorching sun and provide us with a soothing shade over us. But ever noticed how a custom photo umbrella could add up more to your life and workspace? No? Fret not! We are here to unveil those unique advantages of personalized umbrellas. 
The custom photo umbrellas have revolutionized business marketing by serving us as a viral tool to strategize your marketing aspects. 
1. Get The Usual in An Usual Way
A custom printed umbrella acts as a great promotional gift as well as an innovative advertising tool.
2. Experience Consistent Visibility 
Imprinted custom photo umbrellas offer consistent visibility and put your brand on a panoramic display at popular recreational sports like golf greens, beaches, camping sites, and others.
3. Get to Enjoy an Enlarged Imprint Space
Among many available custom gifts, you will rarely find an imprint area as big as a personalized photo umbrella. You can redefine your brand name, message, or even logo uniquely and exceptionally to a massive extent. 
4. Enjoy Perfection Even From a Distance
What's best about these custom photo umbrellas is that your brand message and logo are visible from a long distance. This makes your brand stand out in the crowd and instantly catch up people's attention. 
5. Large Canopy, Extra Safety
The personalized umbrellas bear a massive canopy that can take in many people during heavy rain. Due to this, these umbrellas are a hot favorite amongst various genres of customers.
6. Designed to Ensure High Durability
The custom printed umbrella ensures high durability and a long-lasting effect. No matter what you choose to imprint on it, the printed stuff will stay on the umbrella for a long time and continue to baffle the target audience.
7. Don't Compromise with the Basics
No matter what additional benefits a custom printed umbrella provides, one must never ignore the basic idea behind using an umbrella. The same is true for these all-new personalized umbrellas too. 
Besides giving some primary promotional goals, these umbrellas work wonders in withstanding heavy rains, gusty storms, blazing sun, and even snow. This makes the umbrella a perfect prop to make use of round the year without worrying about the weather.
8. Get High Versatility within a Single Item
The custom umbrellas are well-suited to promote all kinds of brands, including small startups and well-established and prominent businesses. 
9. Enjoy a Simple & Hassle-free Use
The personalized photo umbrella comes in a portable size, easily foldable, and can be used with greater ease and comfort. 
10. Get a Multitude of Customization Options
With these custom photo umbrellas, you get to design your own umbrella as these offer ample customization options to you. The marketeers get to personalize these umbrellas according to their preferences keeping in view their marketing goals. 
The gigantic size and delightful color choices turn out to be bliss for entrepreneurs. You can use artwork, mascot, fun quotes, informative messages, and lots more on these umbrellas without any second thought. It's because these custom umbrellas can carry all of your advertising elements with ease.
11. Greater Personalization Equals To Better Impressions
The personalized umbrellas offer a larger area, exciting color options, and a great scope of customization that helps you promote your business in the best possible way and, in turn, build good impressions. 
These umbrellas are apt for both indoor and outdoor promotions, business meets, and other formal events. Be it any event. These umbrellas will immediately grab multiple eyeballs in no time. 
12. Friendly Budget, Friendly Business
One can acquire these personalized umbrellas in bulk for a promotional event that lets you get them at a wholesale rate. This way, you can make a cost-effective investment for your business for a long-term benefit in return. 
13. Make People Aware, Build Up Your Brand
The custom photo umbrellas serve as an excellent accessory to enhance your brand engagement and awareness. With multiple custom umbrellas having the same imprinted brand name at several promotional meets in various locations, increase your brand's traffic and instill a strong brand recognition. This ultimately helps in driving more clients to your business and bring positive growth while increasing the revenue at the same time.
Brand awareness is better said than done. But if you are one of those business marketers who is keen to design your own umbrella to meet your business goals, then you're surely going to pass with flying colors. So, with this confidence, give it a try and get to feel the change in your business statistics.