5 Easy Ways to Take Best Photographs During Summer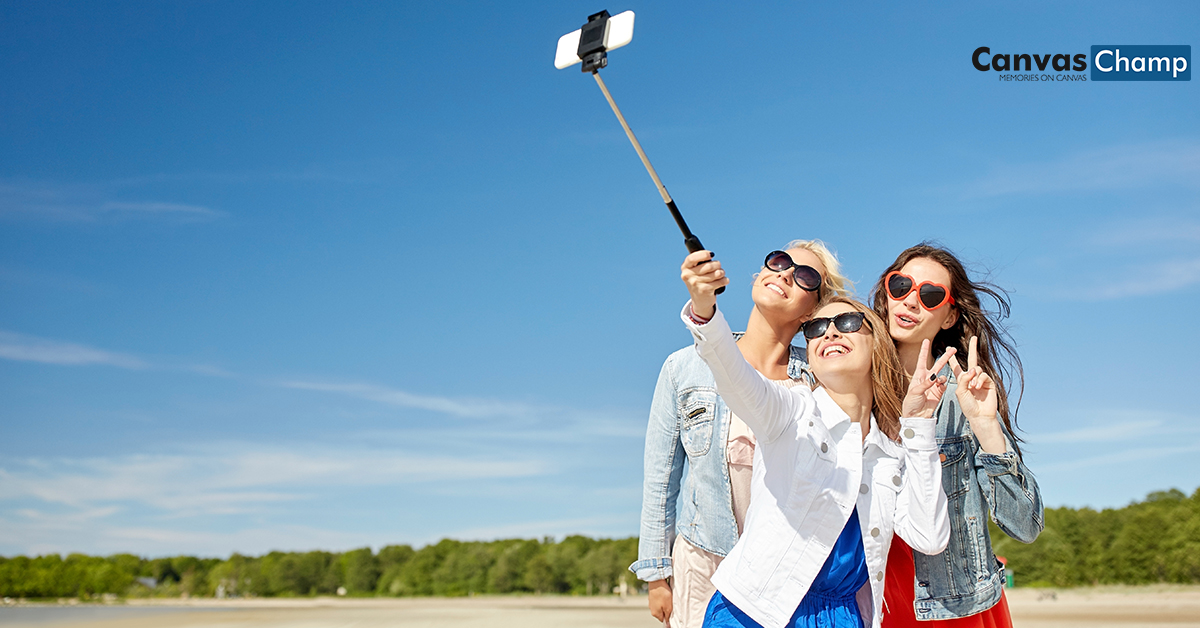 While some do this by sharing the photographs on online social communities, some take it to next level through canvas prints. While photos on canvas give their pictures a lively look, digital formats have a defined and confined circumference. Whichever way it is, the important aspect is to click a perfect picture.
But wait!!
You couldn't capture the perfect moment with the same perfection.
Where's The Fault?
Besides being an art, photography is also about the science. You need to have the right tool, placed at the right place, and in a right manner to click a perfect photograph.
Well, before you get confused, here are 5 simple ways that can help you take a perfect picture:
1. Know Your Equipment: It isn't necessary to have a high-end camera to take gorgeous pictures. It has been seen that people often shell out a good amount of their money to buy an equipment, and by the time they learn about its features and functions, the summer is gone. This might surprise some of you, but the camera you own can also be fit for your requirement. You just need to invest some hour in learning about it. Read the user manual carefully, check online forums, and watch tutorial videos about your equipment. Doing these will help you master your skills in handling your camera.
2. Check The Lights: Lighting plays a crucial role in photography. You need to understand that mid-day harsh lights are not good for photography. If you don't want your subjects to look like dark silhouettes, prefer going with shades. You can also prefer taking pictures under the hood of buildings, trees, etc. You can also hold something over your subject's head to neutralize the effect of light.
3. Stability is Must: If you like taking pictures of sunrise, sunset, and seascape the tilted horizon can ruin your entire picture. Before clicking the picture, steady your hand and take your time to straighten the horizon. You can find some online tricks and ways to keep your hands steady. However, if you find it difficult to learn, you can prefer having a tripod, or look for a flat surface to keep your camera.
4. Keep It Less, To Express More: If you'll try to notice some great photographers, you'll notice that they often focus on small details to share more. Try expressing your creativity by taking pictures of simple everyday subjects and present them in an unusual manner. You can also click candid shots to convey the moment's spirit.
5. A little with Focal-point: Before you assume that our last point for the day is bit technical, let me explain its simplicity. You just need to keep your focal point (subject) one third in the screen instead of keeping in the center. You can also try vantage points and click photographs by sitting on ground and look up or vice versa.
Before We Sign Off:
Photography has become hobby of not only teenagers but also millennial and the grown-ups. While some keep this to just the digital formats, some take it a step ahead and turn the pictures into canvas photo prints. However, getting photos on canvas has evolved as a largely preferred medium in last few years. People prefer canvas prints either to decorate their house, keep the memories alive for long, or to share their artistic memories with friends and family. Whatever your reason is, we hope that the above mentioned ways will help you take better pictures this summer.
The CanvasChamp brought to you an amazing Summer Fun Photo Contest!  You are requested to submit your "Summer Fun" Photo and get a chance to win BIG. Over $500 in awesome Canvas Champ Prizes.