Tips to Consider When Looking for the Framed Photo Prints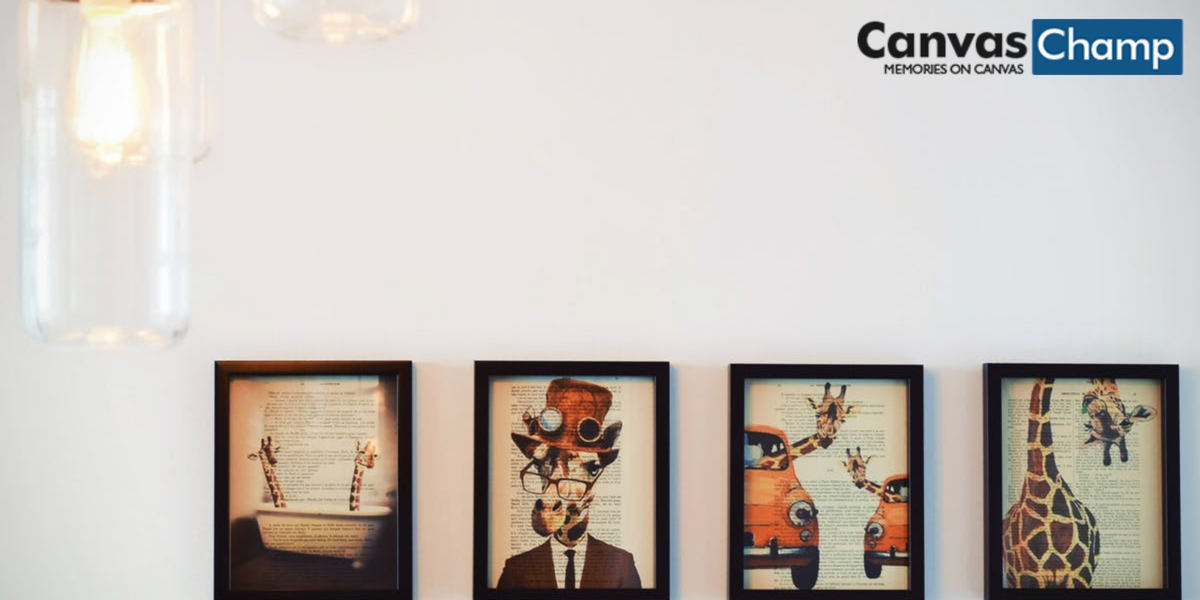 Buying a photo print for a person who likes art makes a great and unique gift idea. There are however many types of photo prints on the market so it might become an overwhelming task to choose one of them.
Also buying framed photo prints in Canada is not such a big deal as such a service is readily available online or in stores. Because you can order many of these photo prints online, you don't need to go shopping around for them.
You can order them from the website and have them delivered to the individual of choice. You never have to leave your room nor do you have to pay for fuel.
This saves you time and money, and it is very convenient if you are very busy or have odd work shifts. Even if you wish to purchase more than one, the process of online ordering is still straightforward and doesn't consume time.
Here are a few tips to consider when looking for the framed photo prints:
1. The Shipping

Photo prints are very lightweight. If you need to send them to someone, you only need to package these items correctly and send them in an envelope. It doesn't cost very much to send them by mail.
If you order them online, you can have them delivered straight to the recipient. Most websites that sell these framed art prints do not charge shipping and handling because these items are so light.
Since the prints can be packaged in an envelope, the arrival for the delivery is faster than those of parcels. In the case you purchase the gift late, there is still a chance of it arriving within only a few days depending on where it is being sent from.
In same country shipping, it takes not more than 3-5 business days to get framed photo prints delivered anywhere.
2. The Actual Print

Even though framed prints come in many different designs and they may not all match the wall colour of the recipient, these individuals can choose their own frame.
In such a case, they can choose something that will match their walls, therefore, allowing the photo print to match better also.
In the fact that you know the person rather well, you can choose a print that matches their walls while still allowing them to select the frame that they like the most.
3. Choosing the Photo Print

Keep in mind the personal taste of the recipient. For example, if they like landscapes then select photos that have scenery in them. If they want abstract, choose art designs that are of that nature. In the case that their favourite is blue, use that to select a piece.
If you aren't sure, talk to the person and introduce those topics into the conversation while being subtle. It can help you to choose the right photo print for the person.
4. Colours

Most people want their prints to match their home whether they are putting the framed photo print in their kitchen or their basement. While the photographs may come unframed, it is still nice to find something that matches the walls.
Consider the colours of their walls and look for art that has colours to match. In the case that you aren't sure what matches, look for art that either has neutral hues or shades that match with most other colours.
5. Size

Take into consideration that the larger the art print, the more expensive the frame will be to purchase. If you buy something that is 5 "x7" however, you can buy frames that are relatively inexpensive with the matting included.
This means that the overall picture with the frame will still be the right size while not costing much more to have it framed. Online services for framed prints have much cheaper rate when it comes to sizing any photo print with frames.
You can choose to make framed photo prints from a particular website and check out the custom sizes available with them.


6. Shape

Odd shaped photo prints cost a lot more to border with a frame. They usually require a custom frame which can cost into the hundreds of dollars. Unless you know the financial situation of the individual, try to stick with the traditional shapes such as rectangular or square-shaped.


7. Already Framed

While you can purchase many art prints that are already framed, there are more benefits to choosing those that have not been mounted already. Photo prints that come unframed are more practical because the recipient can then select the most appropriate one for their home and their taste.
Companies that ship the photographs without the frames don't usually charge fees for shipping. Nowadays, even online services have a variety of options on framing available. One has to sit and choose a frame that might suit the recipient's home and hope for the best.


8. Personal Taste

Everyone has a particular taste. When it comes to art, choose something that you know that the person will appreciate. For example, if they like animals, look for something that captures that.
In the case that the person likes water, check out art prints that have waterfalls, lakes or other such things. Keep in mind what the recipient enjoys and look for art designs that incorporate those ideas.
At CanvasChamp, you get an option to choose from their categorized library to find specific pictures and concepts. One can also take the help of ideas from Pinterest to know someone's taste.
Conclusion:

CanvasChamp has the best-framed photo prints amongst many other personalized photo products like canvas prints, acrylic prints, metallic prints, photo pillows, photo mugs and many more.
Visit the website to check out more options on other gifting products and a user-friendly design tool to create your own personalized framed photo prints.