How To Celebrate International Women's Day In The Office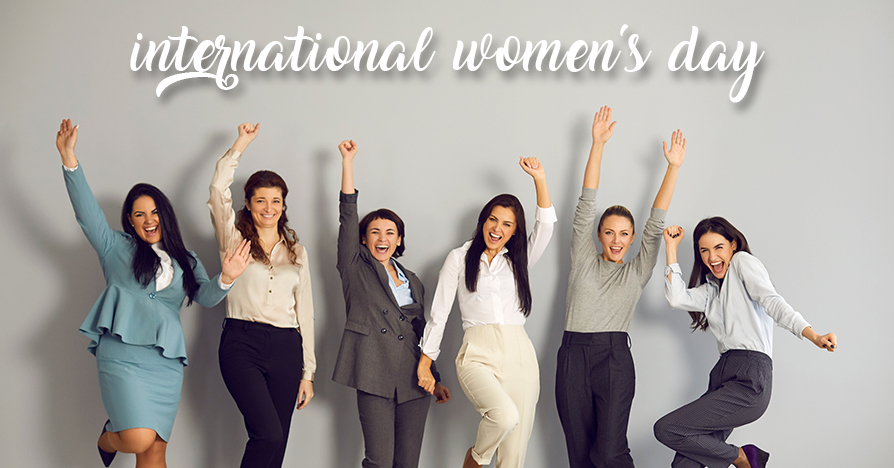 When you consider the amount of time you spent at the workplace with your coworkers, even virtually compared to your loved ones or friends, it is undoubtedly par for the course for your fellow female colleagues to become some of the most influential people in your life. If you wonder how to celebrate Women's Day in the office, you are on the right page to get all the details here. Every year International Women's Day is celebrated on 8th March. If you plan to celebrate Women's Day, you must learn more about international Women's Day decoration ideas.
About International Women's Day History
Back in the 20th century, there was a time of unrest and political debate against women, and they were becoming more vocal about their operation. They were planning to bring a change to society. As a result, in 1908, International Women's Day was celebrated worldwide. Today, several organizations recognize international Women's Day as a day to empower women and understand their importance in life.
Ideas To Celebrate International Women's Day At Work
It is a great idea to celebrate women's day at work as It comes once in the entire year. Who doesn't like appreciation and recognition? Well, everyone but women is the least respected or appreciated. Whether they run the whole day tirelessly juggling household work and office work, they still feel they aren't perfect despite doing everything.
These women can make your work colleagues feel unique, good enough in doing and empower them for everything they can do ahead. Women's stay is all about respecting the woman in your life and appreciating her for all the hard work and efforts she puts in the smallest of the things she does for you. You can make her feel respected and loved by sending some unique customized gifts from CanvasChamp if you are walking virtually or giving the gifts in person if you are working offline.
The customized gifts will always be unique to the woman you give the gift as whenever they look at it, they will think of you. As they would remember how much you respect them and what they mean to you.
1. Framed Prints
Frame Prints are generally personal photo art where you can use your favourite pictures to create a unique, beautiful frame with the choice of black or white matte paper for home décor. On this woman's day, you can give a framed print to the remarkable woman in your life. You can choose any picture or quote you like. The gift is unique and thoughtful as framed prints are a great addition to home décor.
2. Acrylic Photo Print
You can keep the memories alive even if you cannot bring back a joyous day from the past. The acrylic prints can fit perfectly on the walls and spread the vibes of joy and happiness through the frame's splendid expression of colours. If the woman you choose to gift is a nature lover, you can go for a beautiful mountain portrait or a scenic beach view depending on the person's choice. The acrylic photo print will always be unique to the person you are gifting to as it will remind the person of their hobbies and how they can bloom like nature anywhere.
3. Custom 3D Moon Lamp
You can express your gratitude to a remarkable woman in your life by dedicating a personal moon to her. You can visit our website and get the best picture craft on a 3D moon lamp that instantly brightens any dark room. The gift is unique as the moon lamp can become a stunning night lamp for any desk shelf or space, and it allows one to celebrate even the littlest moments of their life. The unique 3D moon lamp it's a perfect Women's Day gift as it company's a sweet message to make the moments more memorable.
4. Photo Calendars
If you know an ambitious woman who loves keeping up with deadlines, then you shouldn't think twice before giving her a photo calendar that will help brighten her workspace's special moments. Photos can make the interior look beautiful in no time. Of course, you need to have an attractive image with a reasonable frame, and you are all set to make the interior look fantastic. A  photo calendar is a unique gift that allows your loved one to keep a tab on the critical dates of the month. If you don't have any photos, you can choose our theme-based calendars like holidays and merge them seamlessly with the interior.
5. Photo Coasters
It is challenging to run the entire day and hustle between the office and work tirelessly. But a woman gets going without complaining even a bit. Of course, a woman gets tired and has mood swings, but beverages like coffee and tea make the mood right.
When we drink water or any other beverage, it marks the furniture, which stresses out women again because they have to clean it! When you can keep the stress at Bay by using photo coasters. The customized posters make simple gifts and exceptional starters for Women's Day. You can create photo coasters by visiting our website and using our seamless tool.
6. Tote Bags
No matter at what level a woman is working, she never has enough bags. So if you are looking for a perfect Women's Day gift, you need to look no further as custom canva tote bags are your go-to option. There are several ways to use the tote bags, so you don't need to worry that your gift will be wasted or thrown in some corner. The tote bags are a truly unique and special gift for a woman.
Hence these are some fantastic ideas for celebrating international women's day, so you can visit CanvasChamp and order some personalized gifts.