Give A Personalized Touch To Your Home OR Office With Canvas Prints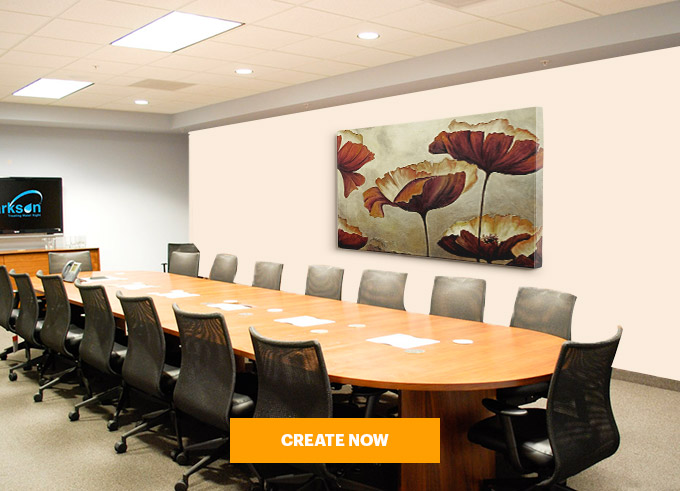 If we talk about the random figures, on an average, a normal human spends almost 75-80 % of his life either at home or at his office. While some might debate about the figures mentioned, I believe the thought behind matters.
We are living in a world where we spend hours in working to lead a successful life for self and the family. Don't you think it is important to add the essence of personalization to these places and make them more like us?
I believe the answer is YES:
The reason behind this need is to let the positive vibes flow in and around us. However, if you are confused, maybe canvas prints can be of some help. Let's take some examples of how you can do this with the help of custom canvas prints/photo canvas prints:
A) Starting with The Office: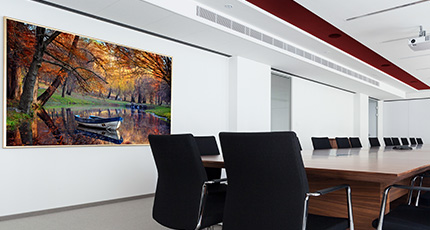 Once you hit your millennial phase, most of your time is spent in the office. If you are an entrepreneur, consider that to be almost the entire day. While for those working somewhere also spend large time sitting in their cubicle. This is how you can use the canvas photo prints to build a better environment:
1. Keeping Loved Ones Together: At some point or another, we all feel down. At such moments having a glimpse of our loved ones can help a lot. You can use your family/loved one's photograph to build canvas prints. Besides this, you also have the option to choose custom canvas prints and add 'something extra' (text, quote etc.) to spread the love.
2. A motivational phrase: At some point or another we all need a minute pinch of motivation. You can not only use quotes by some great leaders, but you can also use the photographs of the one who inspire and motivate you most. In fact, using custom canvas prints for your entire office to serve the same purpose, won't only make your office look good, but will also help you in inspiring your entire team.
B) Talking About Home: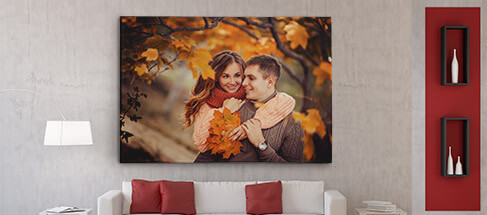 This is your personal space and a place where you need some relief. However, more or less the choices remain same as that in office, but the only difference is that you have more liberty and space to utilize (If you know what I mean). Here are some photo canvas prints suggestion which might be useful for you:
1. The Bigger Picture: You might have heard about the split canvas prints, well, we feel privileged to share that we have mastered the skill of molding these split canvas prints. You can use them in your living room or bedroom to portray your personal photograph, some scenic beauty, or a family click.
2. Use separate photographs: You can also use separate photo canvas prints at different areas of your home. These can be commendably developed to narrate different tour stories, functions/ceremony, or any event in particular.
Don't you think these custom canvas prints or photos on canvas can indeed help you have that much-needed personalize touch to your home and office? Contact our experts today to know more.