Get Ready For A Decor Sale This Cyber Monday 2022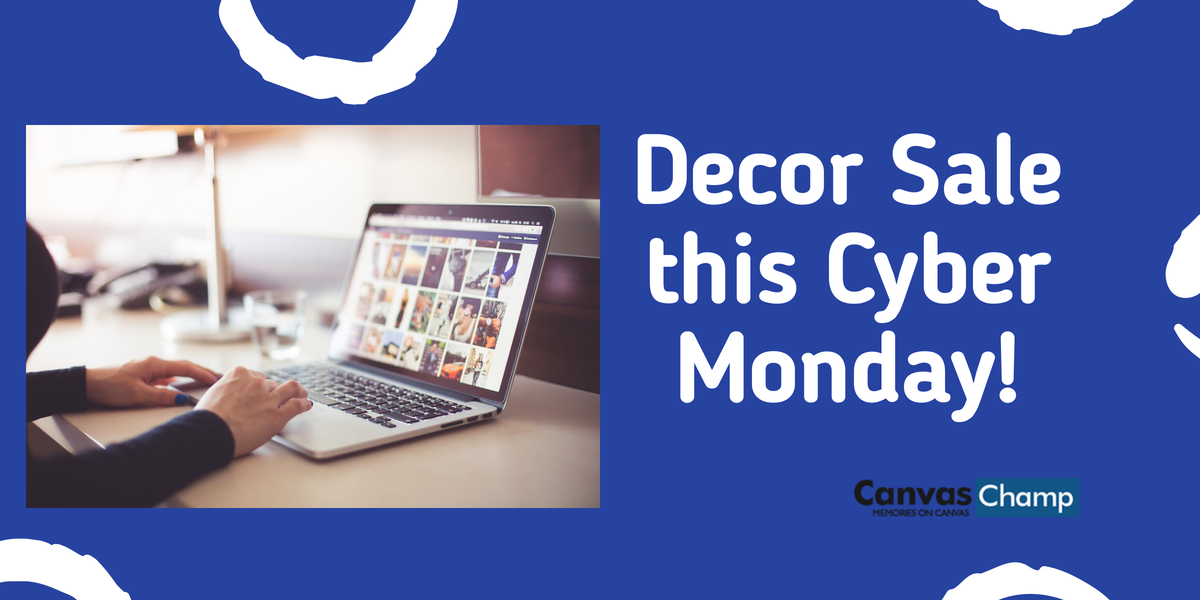 The only ultimate way our lives as adults have turned into is saving money the whole year and spending it all away during the last three months of the year. Spending starts right from Halloween and goes on till the New Year comes up and shopping for everyone is the best time of the year too. So, even if you were blacked out from all the waiting in the queues and hassles on the billing counter during Black Friday, you got Cyber Monday 2022 still coming up ahead to manage to cover everyone on the list.

CanvasChamp is bringing up an exclusive online sale for you to manage your gifts right from the comfort of your home! This Cyber Monday 2022, we are giving away FREE SHIPPING over the cart value of $99 on all our products and also up to 85% OFF on some of our most popular items.

Here are some of the customized photo gifts you can keep an eye on during the Cyber Monday SALE:


1. Canvas Prints
Canvas prints can turn out to be classy gifts for all your friends and colleagues. If you want to impress someone by showing that you have an eye for art and tasteful luxuries then custom canvas prints are your answer for this Christmas' giftings. We have discounted canvas prints up to 85% for you this Cyber Monday 2022 which means you can give any custom size to anyone with some fantastic photos on it!



2. Photo Calendar
You can gift these with a blink of an eye and it will still turn out to be one of the best and most useful gifts for the whole year. Gifting personalized photo calendars during Christmas will be welcomed happily for the coming new year so fish out some favourite memories of 2022 and print them away on a photo calendar! They are at a 10% discount with us which means if you buy them in bulk, the 10% will look like a sweet deal for this year's gifting season.



3. Photo Magnets
Win hearts this winter by gifting cute photos of your new love, kids or even pets during Christmas! The best way to show how awesome your life has been this year is through personalized photo magnets. Choose from various shapes and sizes to send them away with your every year Christmas postcard! We have discounted photo magnets for you at 65% and if you shop them in bulk you will get an EXTRA 20% on it!

Since we have got some good discounts running, we want to make sure that you get to be benevolent with your gifting this year with everyone. So we are going to keep the sale running from 1st Dec (11:59 PM) to 3rd Dec (11:59 PM). Find other beautiful decor products with us such as metal prints, photo mugs, acrylic photo blocks, etc., which are also heavily discounted to let you cover everyone from your list! Happy holidays!