7 Best Gifts for Your Loved Ones on New Year 2022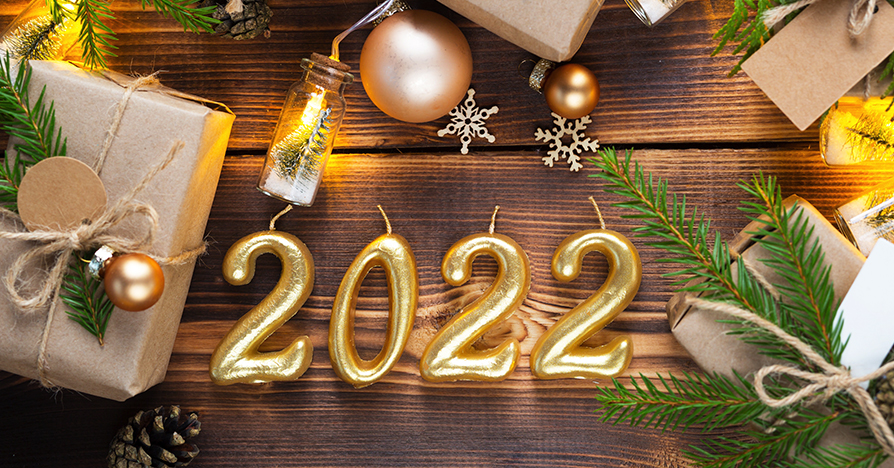 Even if we are ready for the winter holidays, after two years of instability and unseen changes. All we say is that we are here to welcome all rituals, comfort food and, of course, the traditions. Furthermore, the New Year is one of the most vital celebrations globally.
People celebrate it by visiting their friends and family and treating them with special treats to honour the passing Year and appreciate their loved ones looking forward to the New Year. However, if you plan to surprise your loved ones on New Year, you don't need to stress as you can find unique gifts from CanvasChamp.
Tips to surprise your loved ones on New Year 2022
1. Personalized Photo 3D Lamp
You can personalize your special one's picture on the photo 3D lamp. You can surprise them by portraying them as the love of your life. One of the sweetest gestures you can show someone that they mean the world to you is by gifting.  All you need to do is choose something which adds some excitement to their lives and make the new Year pretty special. 
Gifting something ordinary doesn't sound that great, but you can easily convey your love, gratitude and blessings when choosing a personalized gift. Customized Photo 3D lamp from CanvasChamp makes a perfect gift for all special occasions.
2. Custom Mouse Pads
Do you want your loved ones to keep you in their memories? 
Custom mouse pads are your true saviour, and you need to look no further. CanvasChamp allows you to customize your mouse pad with your best photos, captions or logos. The easy printing technique helps you create a mouse pad with as many images as you want. In addition, the rubber-based mousepads are easy to grip, suitable and lightweight. 
You can add a touch of elegance to your workspace by adding a memorable photo to the mousepad. It is pretty easy to customize the mouse pad at CanvasChamp, as all you need to do is select the type of mouse pad and start customizing it.
3. Custom Table Mats
When you give your loved ones custom table mats, they make their dinners lively and fun. The mats not only lit up one's dining room table or kitchen but also a pet food area, parties and barbecues. 
You can easily choose from the wide variety of custom table mats available here. The best of all is choosing from current templates or uploading the design or photo. You don't need to stress the quality as all the images are printed on heavy, durable laminated paper. The lamination finish makes all the difference. 
Lastly, the tablemates will be protected from various spills or oil marks. So when you give this to your loved one, it is seamless to clean after use.
4. Photo Bookmarks
At CanvasChamp, you can create quirk photo bookmarks to gift your loved ones and make their reading time more fun. The best of all is that you can bookmark it as a gift to any age group or bookworm.
Furthermore, the bookmark design tool here allows you to design your photos or ideas. This photo bookmark is made from cardstock paper which is quite durable compared to typical paper-based bookmarks. So create quirky bookmarks with the best pictures and captions and leave a long-lasting impression on your loved ones.
5. Custom Photo Apron
When you give Custom photo aprons to your loved ones, you indeed protect them from messes, spills, and stains. When you choose CanvasChamp, you can try your hands on a seamless design tool so you can easily design your images, photos, favourite quotes on personalized aprons. 
These aprons will help your loved ones stay motivated to cook and bake in style. Your loved ones will feel like a star chef when you give them these fantastic aprons. You can also provide the apron for your kids as they love to be around parents working in the kitchen to feel helpful.
6. Photo Blankets
Winter nights need warm snuggles and blankets. CanvasChamp allows you to print your favourite photos and gift the soft fabric of the veil, which makes it more appealing to snuggle. The personalized photo gifts will not only make your loved ones feel special but also feel delighted to see how much you love them. 
You can create the best photo blanket for anyone who loves snuggling up, and the design tool has your back. There is a wide variety of sizes and materials, so you can use them in any way you want.
7. Photo Pillows
Master artisans make photo pillows at CanvasChamp, and they use the best of the materials. They are made from  80% polyester and 20% cotton. You have an opportunity to customize the pillows with a fantastic tool. All you need to do is start shortlisting your loved pictures and spread the affection with tailor-made pad photograph endowments.
Your loved one will surely fall in love at first sight when they see these pillows. Even though you cannot be physically close to them constantly, this pillow makes it possible for them to embrace you forever.
The New Year comes once in a while, so why not make your loved one feel unique on this joyous occasion. You can head to CanvasChamp and find a perfect gift for your special ones. The customization tool here makes the process very easy. When your special ones glance through these gifts, they will surely smile once in a while.