Acrylic Photo Blocks For 6 Occasions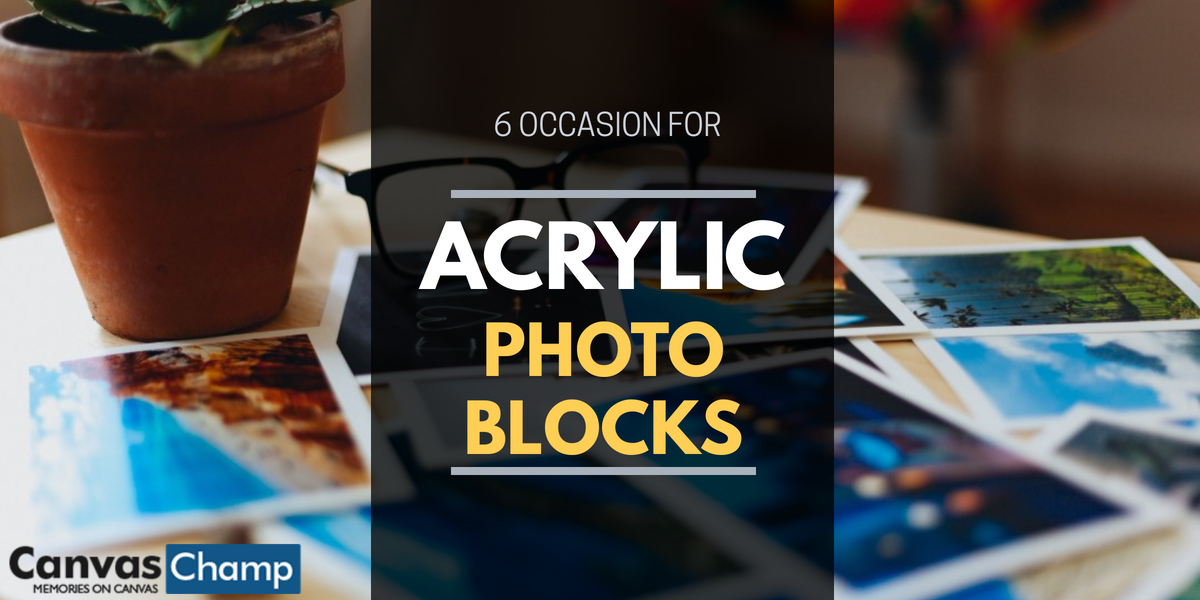 Gifting photos has never been more fun than on custom acrylic photo blocks for any occasion! Acrylic blocks are new in town that has recently become popular to customize online. These photo blocks are elegant, free-standing picture prisms that are one-inch thick with diamond-cut edges making it easy to look at photos from any angle of the room. It features a photographic paper that has face-mounted print on the back wherein your vibrant photo is printed on with a slight 3D effect. The block is then finished with a black covering at the backside to keep the focus sustained on your photo.

Acrylic blocks are fantastically giftable items that showcase your photos like artwork on a small scale. You can display your favourite images beautifully on shelves, desks, tabletops, side tables or even as paperweights at the office.
Polished edges and diamond-cut sides that provide viewing of sharp details of your image from any angle.
0.7" thick solid acrylic glass that is free-standing for desk, shelves and tabletops.
Hand-polished for a crystal clear layer and clean look from all sides.
Currently available in 12 sizes with white lustre photo paper.
Valentine's Day: Put up your most delicate memory on an acrylic block and present it to your spouse or girlfriend this Valentine's day as a cherishable gift. Surprise your partner with dinner and this delightful gift to make the evening more special.
Mother's or Father's Day: Parents deserve all our love always but the most on these two special days. Print a unique photo of your father or mother on this special day on an acrylic block and present this as a gift on Mother's or Father's day to show how much you respect and adore them.
Wedding: Every other special day comes and goes, but a wedding day hardly comes even one time in everyone's lives. To make this day special, you can gift the bride and groom one of the pre-wedding photoshoot collage on acrylic photo blocks to make their wedding day special!
Anniversary: Supporting each other through the years of a relationship or marriage takes unconditional love and unyielding commitment. Prove this anniversary that you have been faithful to your partner in life with an acrylic photo block professing your love for your spouse! Make her feel special with a

photo collage

of all the times that you faced together and came out strong than ever.
Graduation: It is hard to see your children growing up, especially when they graduate high school and decide to move out for college. To remind them of all the years of their achievements, gift them the best graduation gift - a token of appreciation - a photo with your kid in an acrylic photo block instantly telling your child how much you are proud of him/her.
Birthday: Celebrations and parties are always around the corner on the birthdays, and with these social events, often, generic gifts are accompanied by the guests. This time, be the unique one and gift a perfect portrait of the birthday person on acrylic photo block to instantly surprise them with a unique home decor gift!