5 Exceptional Custom Photo Gifts to Create for Mother's Day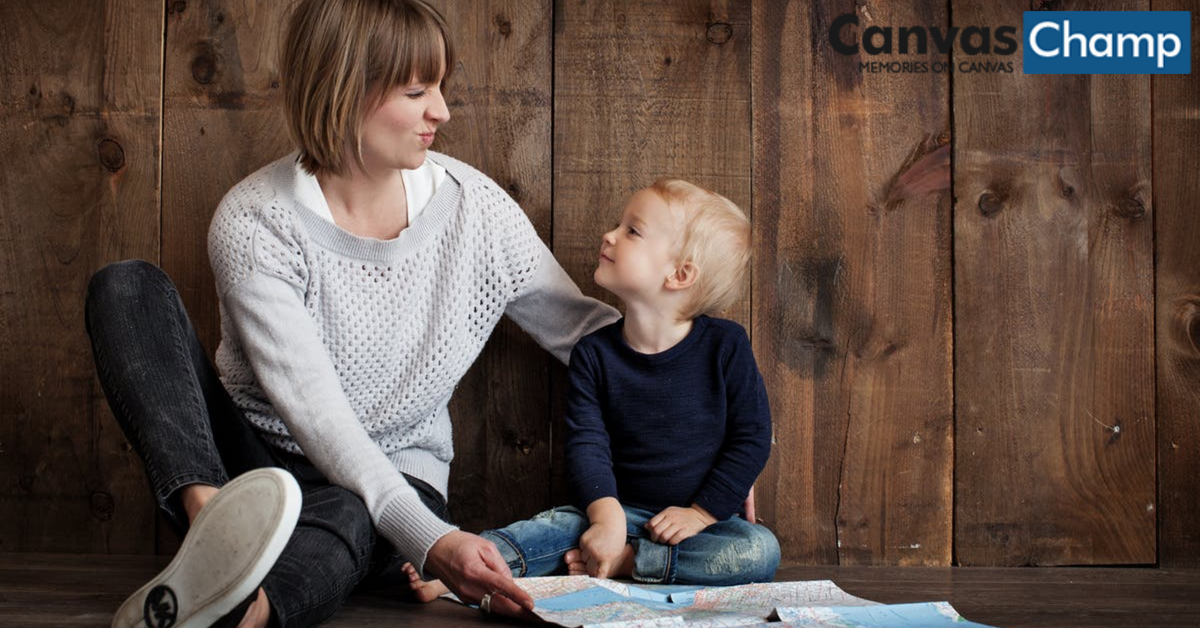 If you are having a hard time finding the right gift to dedicate to your mother, then it is perfectly normal because most people face it too. In a panic, many people even end up giving something generic as a gift that doesn't come from the heart.

CanvasChamp is here with five personalized photo gifts that you can design according to your wish and get them professionally printed from us! Here's how you can literally make brand new photo gifts for your mother from scratch without any tools and crafts:
1. Canvas Prints in Canada
Make a bold statement with your mother's portrait printed on canvas prints for Mother's Day! Show her your love and devotion towards how you see her as a Queen of your life.
How to Create Canvas Prints:
Select products: There are varieties in canvas prints for you to choose from - single, wall display, photo collage, hexagon prints, etc.
Upload photo: Import your desired images on the design tool from computer, device, Facebook or even Instagram. You can even choose any image from our online gallery. Drag your photo/s on the 3D design of canvas prints.
Select size: Choose a custom size from the range of 8" x 8" to 54" x 54" to make an ideal canvas print for Mother's Day.
Wrap & border: Select the style of canvas prints you want, such as rolled or hanging with a thick or thin borderline. Also, get to choose various border options.
Hardware & Finish: Hooks come in free with any type and style you select for canvas prints. You can also check out other options for the same, though. There are filter options available for your photo as well.
Other Options: Here to you can choose for lamination, any major or minor retouching and also ask for a design proof to get it approved from you before we start production of your design.
Add to cart: Once you go through all the above options, add to cart, pay securely online and wait for the canvas prints to get delivered to you.
2. Framed Photo Prints in Canada
Frame a young portrait of your mom to remind her that she is just as lively and beautiful now as she was in her youth! Framed prints can take you down a happy memory lane with the right photos printed on them!

How to Create Framed Photo Prints in Canada:
Select poster: Click on framed poster prints from three options available in framed photo prints design tool.
Frames: Decide on a frame for the photo from 12 options available on the tool.
Upload: Upload your chosen image of your mother's day gift.
Select size: You can choose from popular sizes or have a custom size within the range of 8" x 8" to 40" x 40" for framed photo prints in Canada.
Finish Options: Get to choose paper-type, lamination and mat options in this section.
Add text: Get to add a caption, message, date, monogram or anything in this section before adding it to cart.
3. Acrylic Photo Prints
Make a brilliant photo on acrylic glass dedicated to your mother for this coming mother's day. Acrylic photo prints look superb with focused or zoomed images to give a right angle of the subject.

Acrylic photo prints have the same steps as canvas prints; hence all you will need with you is a photo ready to print and follow the steps on the design tool!
4.Metal Photo Prints
If you want to make an extraordinary impression on your mother to showcase how colourful she has been in your life, then print your favourite photos of her on metal photo prints!


Metal photo prints are moisture and heat resistant. Plus, they showcase colour vibrancy most distinctively. You can create them with the same steps as followed for acrylic prints and canvas prints.
5. Personalized Photo Mugs
If all the above items seem too flashy to you, then you can opt for something simple to bring a smile on your mother's face. Creating a photo mug with your favourite pictures can also help you make a splendid Mother's Day gift.
How to create personalized photo mugs:
Select mug type: We provide two kinds of photo mugs - a standard mug where you can print your photos with vibrant visibility, and a magic mug wherein your photos get revealed on the mug when a hot liquid is poured inside it. Choose one of them for designing your Mother's Day gift.
Upload: Upload your chosen photos on the design tool as you can print up to four pictures on a photo mug.
Select Colour: For personalized photo mugs, you can select an overall colour for your mug to make your photographs stand out beautifully.
Layouts: Check out various photo arrangements if you have more than one photo to print on a mug.
Text: Add a custom message, quotes, or even names and dates to give a pleasant appeal to the photo mugs.
Clipart: You can even try out clip art from our online library of symbols to go with your photos.

CanvasChamp can help you design the best of the best Mother's Day gifts to all the mothers out there. Not only that, but you can also even prepare custom photo gifts for any occasion and any event to make someone's day special.