Some Common Questions About Metal Prints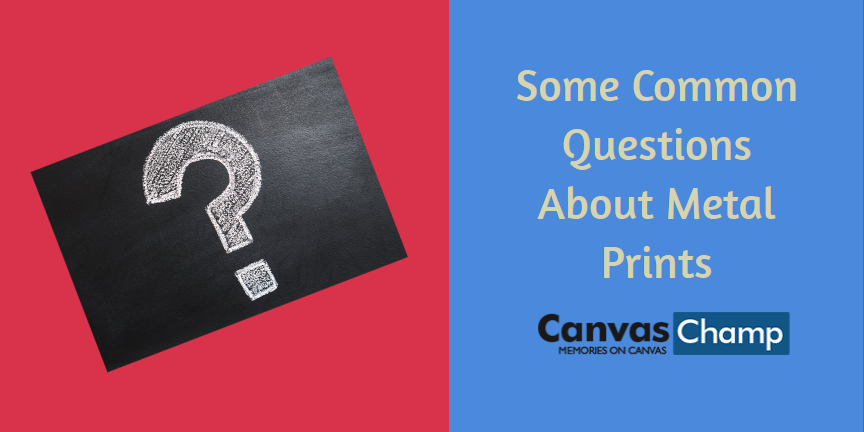 Printing pictures online is getting more popular with another ending year. With people getting better access to customizing options through online stores, more mediums are getting available to let the home decorators print out their personal favourite photos on canvas prints, acrylic prints and even metal prints. The latest trend involves more around photos on metal since they are better properties than the two former ones. And with people wanting to buy items that ask for less-maintenance, metal photo prints have been making waves in Canada nowadays.

1. Photos on metal
It can showcase photography like fine art with an outstanding image vibrancy and exceptional detailing on high-resolution photos. Although, one might question the fact that why bother printing a picture when we have digital storage space competing for our attention. But, what a computer can just show you on the computer, a physical print, especially metal photo prints, can make you feel and stir amazing emotions through touch. The effect of printing your photos on metal is just mind-blowing.


However, not many people are exactly aware of what metal photo prints are, how they are made or even how much can it cost to print a metal print. So go through a few of the following questions that might clear some of your doubts as to what exactly they are:
A. The term 'metal print' is a pretty common one in the print industry but it primarily means a photo print on a metal sheet. There are also know as metallic prints for the lustre finish it brings on the photos printed on the metal. The metal that is used in such prints is aluminum sheets.
Q.2 How metal photo prints are made?
A. Photos on metal are put up in two ways. One is a traditional way where a photo is directly printed on the metal and the other method is called a dye-sublimation process which has a complicated process but fantastic results as compared to the former ways of metal printing.
Q.3 What is the Dye-sublimation process?
A. An image is printed on a photo paper using dye-based inks and then transferred onto an aluminum sheet which is specially coated with heat and pressure. The colours of the photo transfer from the picture to the metal resulting in a 3D dimensional quality of the image on metal. Hence, the image is not printed on the metal but infused and embedded on the surface of the metal.
Q.4 Are there different metal print sizes?
A. There are as many sizes available for metal prints as there are for any other print mediums. Metal photo prints with CanvasChamp are available in custom sizes from 8"x8" to 39"x39".
Q.5 Can metal prints be framed?
A. Actually, you do not need any framing or glass protection on aluminum prints as they are scratch-resistant, waterproof and also UV-resistant. They can be easily cleaned and maintained wherever you want to display.
Q.6 How to clean metal prints?
A. Unlike other print mediums, photos on metal are easy to clean with a dry cloth and an all-purpose cleaner. Although make sure the cleaner is not acidic in any way or it might damage the vibrancy of the photos on it.
Q.7 Can metal prints be hung outside?
A. Well, yes in one way. Since they are UV-resistant, you can hang them outdoors on areas like patio or porch but no photo can stay UV-resistant forever so the colours might fade in a few years if it is kept constantly under direct sunlight.

If you have further questions that we had been unable to answer then do write to us at sales@canvaschamp.ca Check out how and where you can place metal prints in your house and find the best customizing options with us to design your favourite photos on metal prints!