Top 7 Custom Photo Gifts on Mother's Day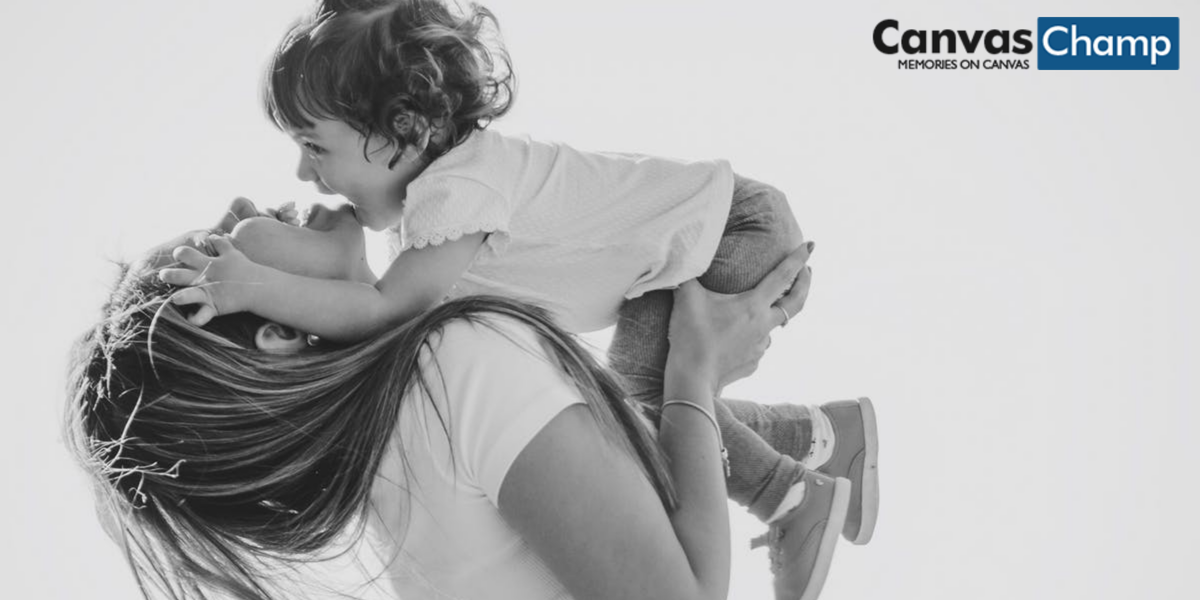 On this day, you get to shower all the attention and love on your mother deliberately. It's great to spoil your mother and show them how much they mean to you. Moms are of various kinds and since every mother is different, why not show them how special they are with something personal just for them?
Apart from the apparent mainstream stuff that you would do, one way you can show in efforts is through unique gifts for your mother.
And for obvious, I mean getting a card or flowers or taking her out for shopping and dinner- that is the essential thing that every son or daughter does for their mother.
You can even have some DIY projects of your own for her if you want to start from scratch. But this day, Mother's day, is a day for your kind of mother, the best kind.
So try to put up a huge smile on her face with something personally customized to suit her style.
We know it can be tiring thinking of what to get to make it look, so we've done the thinking bit for you. What would the mums in your life love to receive this Mother's Day? Take a look at our ideas below for a bit of inspiration!
Here are a couple of our fantastic ideas for this Mother's Day
1. Personalized Canvas Prints
Nothing is as elegant as a photo of a mother on a canvas. Your mother is the art of your life and also of the home she raised you in, So its time you start treating like her as one as well. Canvas Prints are great for adding a bit personality to any room, especially the entrance or the hallway.
A huge portrait of your mother in a Queen-like pose will indicate who is the boss of the house. Or you can create canvas prints with a much-loved family photo where everyone's expression is finally perfect.
She'll love being at home even more with such a thoughtful gift from you hanging on the wall.
Our canvas prints are available in a variety of sizes with diverse border styles. Find out how to create your best wall art ever here. 
2. Framed Photo Prints

Whether your mother likes to travel, enjoy night outs at the weekends with her girls or is running off her feet looking after everyone, such moments are unforgettable. Hence, framed photo prints are an excellent way to please a mother who is a lover of photos.
Make collages or retro prints of her favourite images and frame the photo prints to gift her this Mother's Day. You can choose a modern frame or a vintage-style one or a sleek black frame that goes with any photo. See the extreme reaction she will give for making such a massive effort to make her feel special.
With a range of framed photo prints services available, visit our website to find out how to get the best gift for your mother. For more information speak to one of our customer executives too.
3. Custom Photo Books

A photo book is perfect for a mom for many purposes. If she loves to travel, then you can print a whole photo book of all her trips near and afar.
She'll love a photo book of her travel as it would be her museum world tour when she looks at her vacation or trip photos. If she is the Queen of Kitchen- as in the best cook in the world- then a recipe photo book of her original dishes would be a boon for her.
She will get to brag her recipes to her neighbours and friends even faster than she would think about showing her scribbled notebooks of her homemade recipes.
A family custom photo book would be a lovely arrangement for your mother too. If she has an old shoe box filled with single faded photos, then I think its time you get your hands on that box and upload the digital images of it to create a beautiful hassle-free photo book for your mother this special day!
These being said about significant and effort-making gifts, we have a few more quickies( which still takes personal effort to show her the love) for you to think of for this Mother's day:
4. Personalized Mugs
What's better than having a cup of coffee or tea and a chat with your mom. Whether it's a bit juicy gossip about a relative or that ear, you need to vent to get everything off your chest, whatever it is mothers are always there.
Look back on your times together over a cup of tea with one of our personalized mugs while you plan the next. Or make her morning coffee pleasure with a customized photo mug featuring her furry friend. It will make waking up that little bit easier.
5. Photo Mosaic
For the mom who takes lots of photos, a photo mosaic wall art will let her feature between 10 to 36 photos. This grid style design is perfect for taking pictures straight from Instagram.
So you can choose the best photos that she might like to hang up on her wall to make her photo mosaic! She would love it!
6. Metal Prints
These prints are perfect even if she doesn't have a good hand at maintaining wall arts. They don't get affected by moisture nor sun and display sharp colours.
If she loves gardening or wants to have an art piece in her bathroom, I think you have found the right prints as these are printed on aluminum.
We hope you liked our ideas on an effort-making Mother's Day. But as you think of it, mothers put efforts on us, towards us and for us ever since we were born.
It's only just to make an effort to let her be loved more than anything or anyone on this Mother's Day.
Visit CanvasChamp for more beautiful personalized photo gift ideas.