Canvas Lite Wrap Option Introduced in Canada For the First Time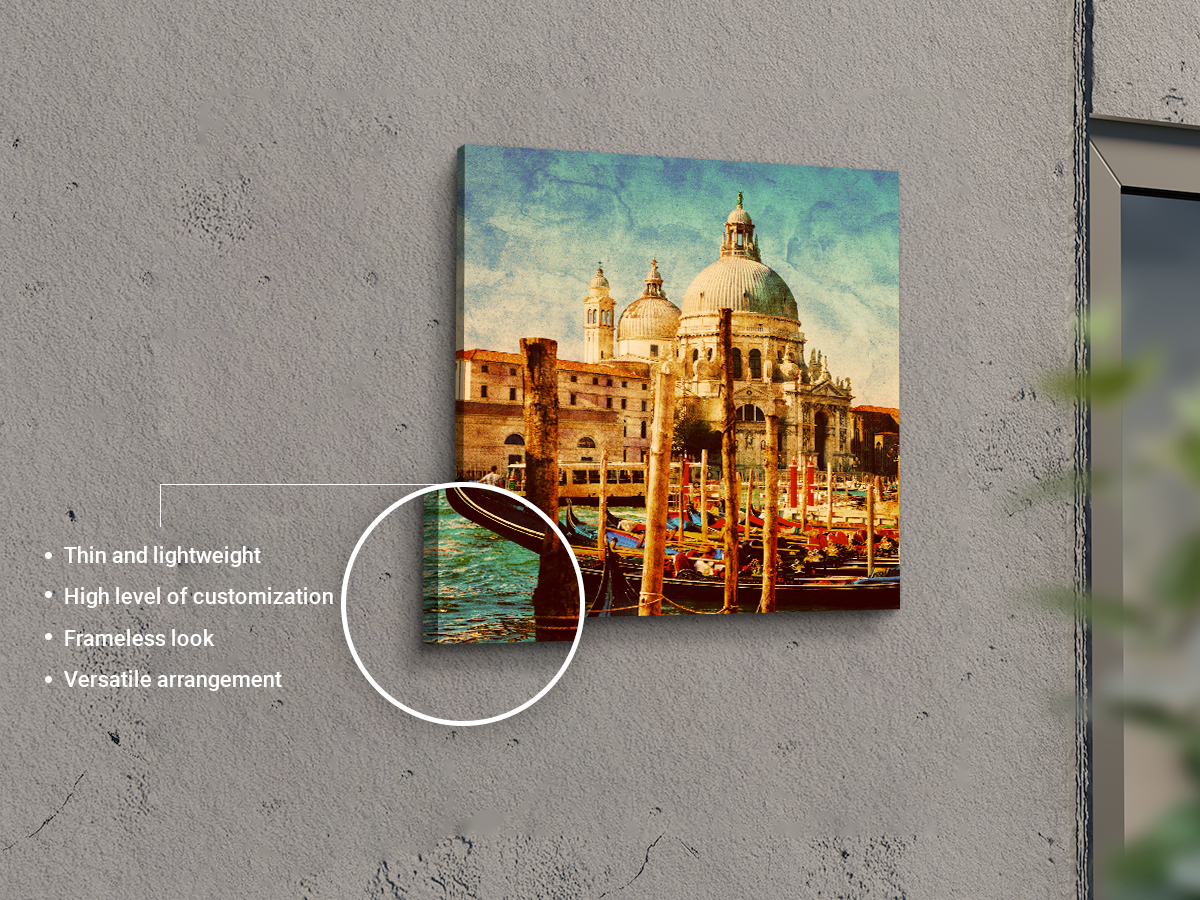 Canvas prints are done in various ways, but the all-new Canvas Lite has earned a special place. From the name itself, you can understand how light the entire gallery-wrapped canvas will be. Isn't it interesting? Obviously, yes, which is why we are here to give you some insights into Canvas Lite. 
What is Canvas Lite? 
Canvas Lite is a unique gallery-wrapped art piece where the printed canvas paper of the dedicated size is wrapped around a wooden frame. Since the wood is extremely thin, the overall weight of the canvas has been reduced considerably, which is why it can form a fabulous interior décor at homes, offices, private cabins, and so on. Our Canvas Lite product is the most sought-after canvas art, thanks to its lightweight design, versatile usage, and excellent print quality. 
How does Canvas Lite work?
The poly-cotton canvas paper is used for printing an image or a piece of art of your choice. When placing an order, you can customize the size as per the need, going up to a maximum frame dimension of 8" X 8". Since high-quality ink is used, the print is permanent with bright and vibrant colours. 
Once done, the canvas is stretched tightly to ensure that the entire print pops out in the best manner. Finally, the remaining paper is wrapped around the 0.5-inches thick wooden frame and then stapled at the back. Hence, the final result will be extravagant and magnificent for the eyes of the onlookers.
In what ways is Canvas Lite beneficial?
Even though you will get several types of gallery-wrapped art in the market, nothing can outsmart the excellence of the Canvas Lite. Before moving further, let's have a glance at its benefits. 
Lightweight:

The Canvas Lite is exceptionally lightweight, thereby easy to carry around. 
Excellent décor:

With this beautiful piece of art, you can decorate the interior walls and give them a unique look. 
Fewer hardware requirements:

You won't have to install various hardware elements to hang the Canvas Lite from the wall. 
Thin wooden frame:

Since the frame's thickness is about 0.5 inches only; it won't bulge out from the wall too much. 
Versatile:

It can be used as a standalone wall hanging art or paired with other canvases in a single frame. 
Eco-friendly:

The wood required to build the frame is not too much, making Canvas Lite environment-friendly. 
Who can get the Canvas Lite? 
Canvas Lite is a magnificent piece of art that you can get to redecorate the walls and add a remarkable statement of beauty and elegance to your home. Abstract printed canvases can also be used in office decors as the frame is relatively thin, adding subtle beauty to your office. If you are a painter or want to carry the Canvas Lite somewhere else, you can easily do so without worrying about its weight. 
Where can I get Canvas Lite?
You can get the Canvas Lite from CanvasChamp, where you can customize this product in any way you deem suitable. 
Get, set, and ready to try the Canvas Lite
With canvas art becoming more and more popular in recent times, many people now prefer to have such a piece of art in their homes, offices, and many such places. You can customize canvas boards in any shape with a beautiful printed design thanks to the canvas print tool. Furthermore, the paper's uniqueness brings out the best from the art by highlighting every detail or making the colours pop out. For getting rid of your dilemma, you can check the reviews from past customers.