Have Unforgettable Memories Of Your Newborn Baby's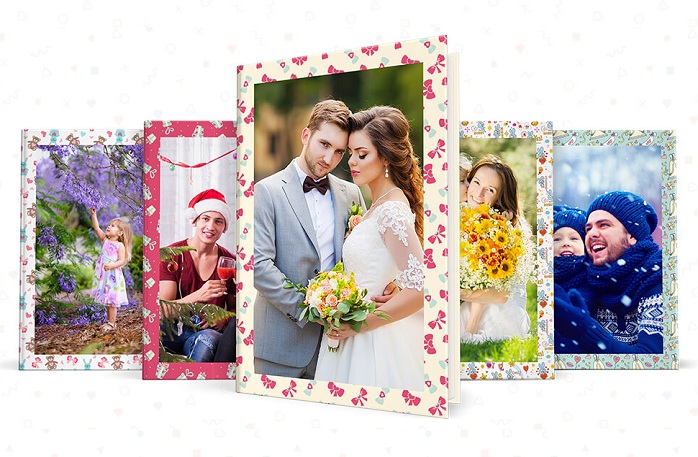 The birth of a child is a particular moment in every family. It's not unexpected that many parents would like to keep this significant moment in their memory forever.
Baby's first months of life consists of continually finding out about their parents, motions full of smiles and surprises but also a fantastic newborn's development – both mentally and physically.
Hence, the reason why Canvaschamp offers you an inspiration – a custom photo books Canada which etches your baby's first months and lets you relive these moments year after year. What could be more touching?
Seizing those precious moments on your camera or phone is a perfect way to freeze time per frame. Nowadays, it's quick and straightforward to find online editing tools and printing services and make your baby photo books online.
Photobooks vs. Regular Photo Albums:
Some of you might wonder what could be the cause to create photo books online if you can develop photo prints and put them in a traditional photo album.
Of course, this alternative has many benefits - it requires less time and involvement devoted to the making of such a combination.
However, if we are speaking about your baby's first months of their life, then doesn't it make sense to put a little bit more effort and create an excellent souvenir full of photos and descriptions which will bring you joy even after many years? Well, the goal is well worth it believe me!
But before you spend in the time and project, here are a few tips for baby custom photo books Canada to remember: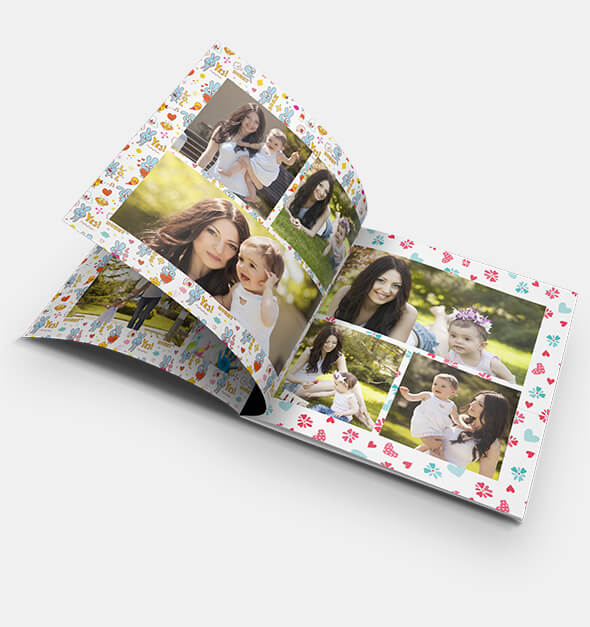 Plan Your Baby Photobook Design:
Most photo book apps or websites come with templates and ideas for your book. Rather than designing your book randomly, start with a design plan. Do you want to make collages? Different backgrounds? A colour theme?
Here are some essential aspects to keep in mind:
Cover of the Photobook

: Do you prefer hard or softcovers? What sort of text will you want on the cover or the back of the book?
Orientation

: This is the basic shape of your baby's photo book, whether you are going for a modern square look, a traditional landscape or a portrait.
Layout

: Determine how many pages you want to print. This will define the size and weight of your baby photo book. Think about text messages space for captions.
Celebrate Milestones:
Milestones document and signal progress. The crucial moments to remember are the ones that get over way too soon:
By taking pictures and photographing them in photo books online, you seize those memories for a lifetime. And better yet, when your baby is all grown up, they will have this beautiful collection of their history and legacy to look back on.
Think about the items you can use to make your photos stand out: tummy stickers, baby clothes, blankets, or monthly updates.
Include Important Family Members:
Ensure that your baby photo book includes the people who mean the most to you and your baby. Your kids may not remember it but once they are grown, having photographs of the most important people in their lives is wealth worth keeping. It also states that those who care about your child how much they are valued.
Get photos of your baby with both the sets of grandparents and all family members. The first caregiver who held your baby; the first babysitter or nanny; the neighbour kids who regularly play with your child.
Find the Proper Light:
Great lighting is essential for great photos. But it can be challenging to set up that perfect light when taking your baby's portrait.
The natural light outside is often best just before sunset. Capture images of the nature around your child, and make a photo collage in your book with a mix of portraits and the atmosphere.
Regard to Hiring a Pro Photographer:
You may find, when clicking newborn babies, their faces are harder to capture than you'd expect. So how do you obtain these first few days or weeks of the baby?
One easy way is to hire a pro photographer to do the job. They always will know how to capture your baby best and know tips and tricks to make a baby give the right expression.
To find a reliable one, ask the hospital where you gave birth about their newborn baby photoshoot package.
See Through Your Baby's Level:
One way to take fantastic shots is to get down low on their eye level. Lie on the bed or whatever prop they are on next to your child, or the playmat if they are older and already crawling.
Use the extended focal length setting on your camera, and take hold of good zoom lenses. Instead of going close to their face, go back a little, and then use your camera lens to zoom instead. This will give the effect of you as a viewer having entered the baby's world.
Welcome to the adventure of parenting! Now get started on preparing for the next milestone — your child's first birthday party!