Create Personalized Photo Calendars For Your Special Memories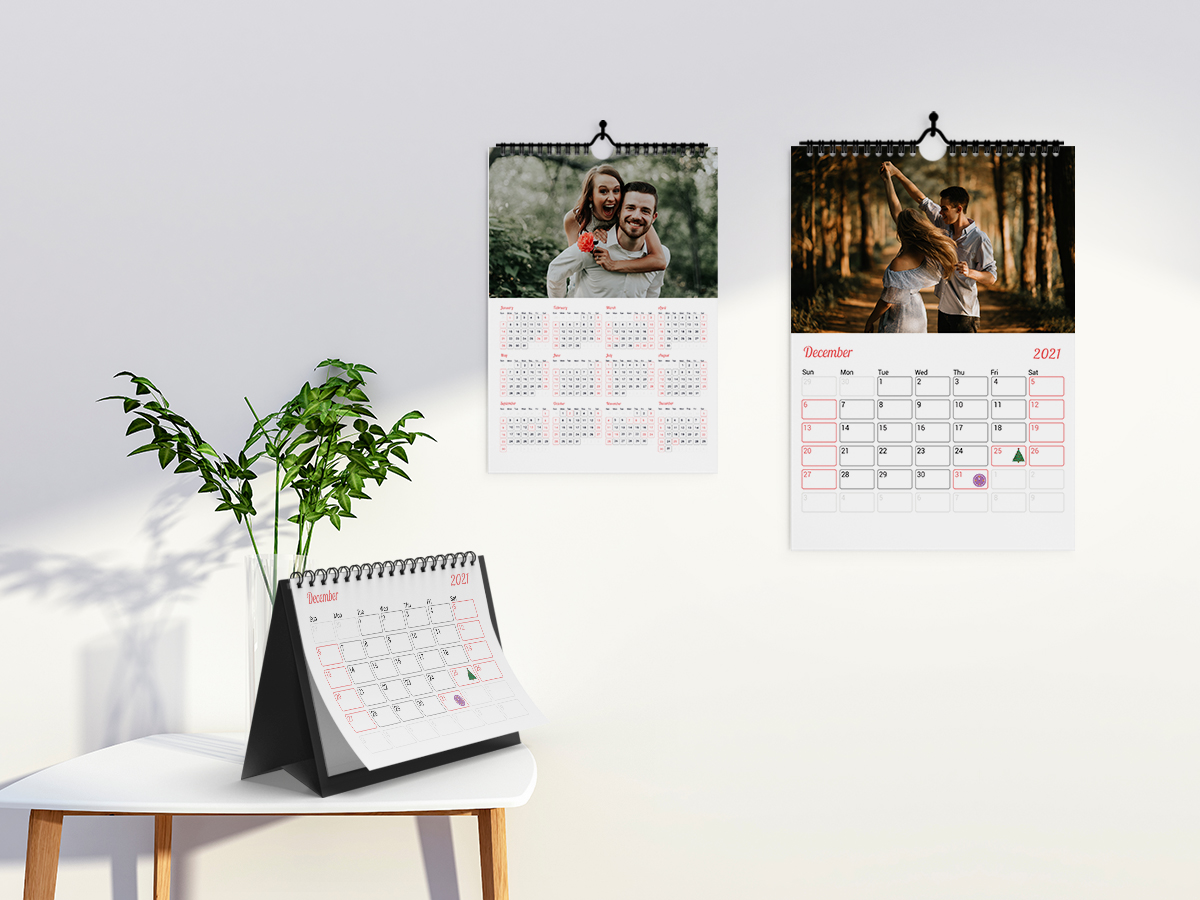 Personalized photo calendars are a great way of decorating your house and office. Also, calendars can be used in several ways, from writing notes to decorative material. And, now you can customize it in your way with amazing pictures and quotes.
Traditionally, paper calendars were quite popular, and no doubt that it is still popular. You can use many innovative ideas for household decor, such as wooden calendars. Even so, the popularity of paper calendars will never fade away. 
And a new year is just around the clock, and it's time to replace your calendar. This time, why not think of something different from your regular calendars? That's why we put together this list of customized photo calendars that are the perfect addition to any home. 
Let's see what's in it for you!! 
Types Of Photo Calendars That You Can Think Of Buying
Wouldn't it be great if you could get personalized photo calendars for each occasion or different places? For example, you can get one for a bedroom, office, or you can plan one for your friend's birthday or wedding anniversary?
No matter what the occasion is, here are some types of photo calendars that you can think of buying. 
1. Custom Wall calendars
Brighten up your room with these wall calendars. You can have your family picture or any memorable trip's memories printed with a lovely message on these wall calendars. 
Not just one, but you can pick the 12 most memorable pictures for each month on the wall calendar and customize it in your way. 
You can even plan the calendar in a way that shows your goals or achievements. It would motivate you towards your ambition. 
You could use this calendar for schoolwork or work purposes too! The calendars are easy to use and can be hung anywhere in the house. You just need a nail to fix it to your wall. 
2. Custom Desk Calendars
Decorate our workspace with these desktop photo calendars. You can use it in many ways. 
For example, if you need to mark a due date for your assignment, you can easily keep it on your desktop calendar. 
Similarly, you can use it for gifting it to your loved ones. 
You can even customize your desk calendar as per your unique creative ideas and write one message for each month. Or maybe, you can mark the days of your friends and family's birthdays on your custom desk calendars. 
3. Custom Poster calendars
Add glory to your house with this poster calendar. You can even put your own quote and photo on these beautifully designed poster calendars. 
And what's exciting about this poster calendar is that it conveniently holds all the months in the year, making it affordable and easy to customize. These poster calendars are an excellent gift for corporate employees or customers. You can design it in any way that you want. So get your personalized photo calendar now!
Know More About The Custom-Made Photo Calendar
There are a lot of moments that you want to relive every day in your life. Customized photo calendars can be the best way to relish great moments of your life every day. 
You can get your photos of memorable moments, big days, family trips, and more on the calendar. It looks beautiful and gives a soothing feel at home or office. 
For example, when placed in-office, you can see pictures on your desktop calendar or read quotes from it whenever you are bored. It can be a boosting break from working time. 
Every experience of yours is worth remembering. So preserve those special moments on these customized calendars.  Get yourself a personalized calendar on this new year's eve because your moments are unique, don't let them vanish. 
Make A Photo Calendar For Any Occasion
You can use customized photo calendars as a memento of all your wonderful experiences. There are different types of calendar customization ideas for various celebrations. 
For example, you can have the December month page printed with a Santa theme for Christmas. 
1. Select the Type of Calendar & Size
2.  Upload an Picture to Keep on Custom Calendar
3. Select the Theme as per the Occasion
4. Select the Photo Layout to Keep on Calendar
5. Can Add Text on Custom Calendar
Should your wedding anniversary come in July, you can customize the February month with a valentine's theme or your wedding pictures. 
Isn't it great? Of course, it is. 
Also, you don't need any prior knowledge to customize your calendars. It is easy to do, and anyone can do it. 
Why should you give a photo calendar? Is a calendar a good gift?
That's right, and it's a beautiful new year's gift. Whenever people open their unique year gifts, they always look for calendars. So this can be your moment to surprise them with the best custom calendar possible. In addition, you can put some pictures on the calendar to make it more beautiful. 
Your friends and family will remember you throughout the year just by looking at the calendar. Now that the new year is fast approaching, get your calendars customized for your friends and colleagues on CanvasChamp now!