4 Personalized Bedroom Decor Ideas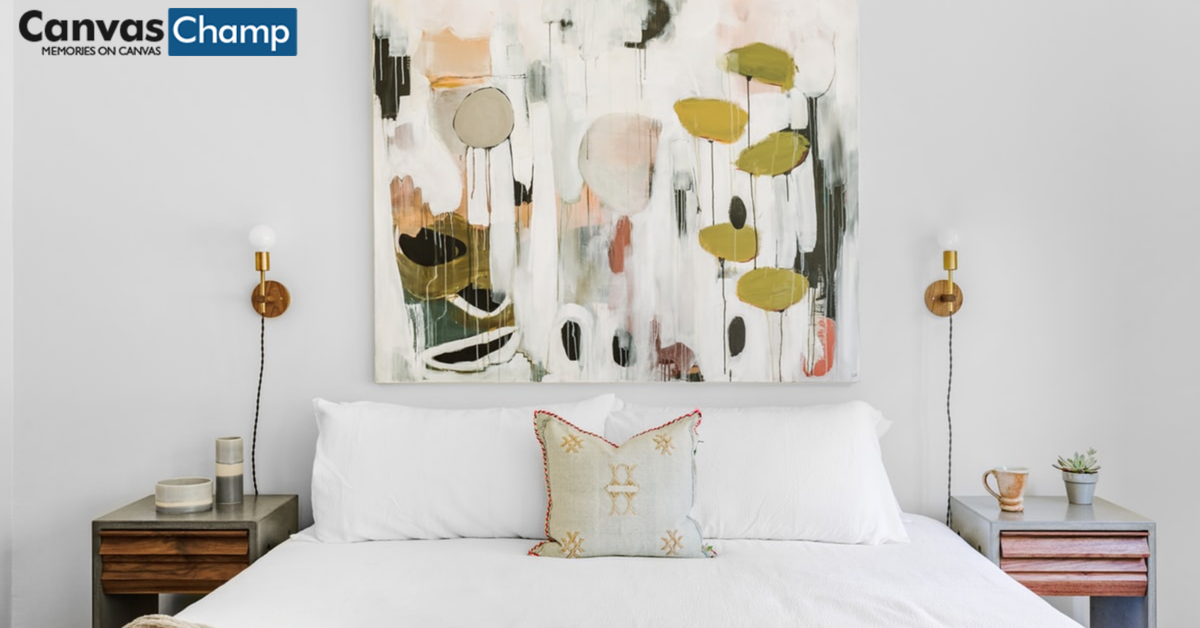 While we spend countless hours and so much money deliberating over the perfect prints for our living room, dining room and hallway gallery walls, we rarely put the same effort into the walls in our bedroom. Whether you have a guest room to spare or you're working with a small space in your study room, a bedroom wall can actually be the perfect blank canvas for a little bit of personality.
You can keep things minimalist and modern, by adding a single, sophisticated print above your bed or chair. Or you can experiment with bright, bold colours and mix in wallpaper and vibrant watercolours. No matter how much wall space you have, here are some of our favourite ways to fill an empty wall in your bedroom.
Creating your bedroom a larger-than-actual-space look is one of the most visually exciting things we've seen. You can create a unique, eye-catching gallery wall with bold wallpaper to an oversized canvas print to give this look. Because you most likely have much less wall space overall in the whole bedroom apart from the above the bed, the best place to experiment is on the wall right adjacent to the window.
If you love artistic imagery to see the moment you wake up, then you should try watercolour art on framed prints to give a chic look to your bedroom. Depending on the wall colour of your bedroom, choose either a contrasting coloured or a similar shaded watercolour art to customize on framed prints.
Personalized Wedding Canvas Prints
Add a load of personality without spending a ton of money in your bedroom with customized wedding canvas prints. If you have been married for too long, just recently or plan to marry someday soon, then visualizing matrimony in your bedroom is the best way to sip it well in your subconscious mind. Put up your favourite wedding photos on canvas prints to project loyalty, ever-lasting love and commitment in your bedroom.
If being subtle is your game, then instead of choosing art prints, there is one more option with which you can make your bedroom look contemporary - photo pillows. Choosing something artistic, bold or colourful will definitely make your bedroom look inviting. You can even try out floral prints on photo pillows to give a tropical look to your bed, chair or sofa in the bedroom.
CanvasChamp brings you a lot more photo product ideas through which you can decorate your bedroom. Apart from these four most popular bedroom decor ideas, you can tread a less-trodden path with acrylic prints, metal prints, photo mosaic on canvas and many more.
Visit the CanvasChamp website and customize your chosen designs and images on the online editing tool, which is easy-to-use. Despite the COVID-19 lockdown, we are taking every precaution needed to ensure that we produce your prints safely and efficiently. We solely promise to deliver you any photo product/s within 15 business days!